Archived News
Haywood governments show progress, stability, transition
Wednesday, November 15, 2017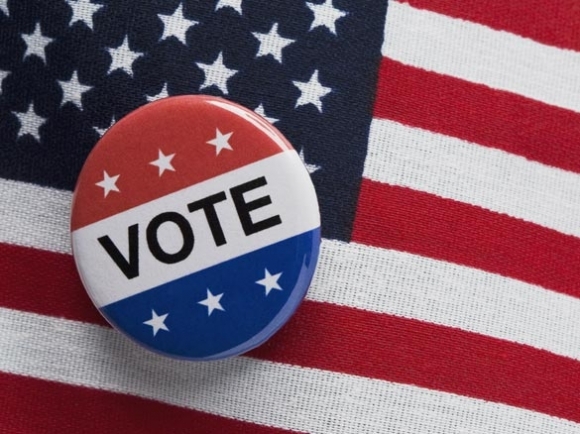 Elections in Canton, Clyde and Maggie Valley resulted in some tight races and new faces falling into voters' good graces, but the outcomes in Haywood County's three smallest municipalities couldn't be more different as one moves forward, one stays the same and one still seeks to fill some holes.
Big changes coming to Canton
The final result of Canton's Nov. 7 municipal election suggests the town is looking forward to a bright new future that will be guided by three young leaders, but a deeper look also reveals a segment of the town still hanging on to the past.
Alderman Zeb Smathers easily won election to the office of mayor, an office his father once held; Smathers ran unopposed, but a surprising number of write-in votes were cast for outgoing Mayor Mike Ray, who declined to seek reelection.
Smathers' 294 votes were more than enough to win, but Ray garnered 60 votes, good for 16 percent of all ballots cast in the race. Another 18 write-ins were cast, including four for Alderman Ralph Hamlett, currently the center of controversy for proposing a policy that could ban the Confederate Flag from town parades.
Turnout for the race was less than 60 percent of what it was in the previous mayoral election, where Ray ran unopposed, but in the race for Canton's two available aldermanic seats, turnout was up about 10 percent from the last aldermanic contest.
Biltmore marketing department employee Kristina Smith led the field of four, taking just over 38 percent of the vote and scoring the largest margin of victory in a Canton alderman election in at least a decade.
"I am humbled and honored to have been elected," said Smith, who thanked voters for their trust and their support.
Mission Health data architect Carl Cortright had been a distant second to Smith as returns rolled in on election night, but after the final precinct was counted, music teacher James Markey came from behind to edge Cortright by just 8 votes.
"I feel like all of us in this race were focused on a positive future for Canton, while seeking to maintain and preserve her rich heritage," said Markey, who finished with 26 percent of the vote. "I'm grateful for the opportunity to help shape the narrative of this growth, and I'm thankful for the responsibility that has been given to me by the people of our town."
Alderwoman Carole Edwards, who like Ray also declined to seek reelection, received nine write-in votes.
Swearing-in for Markey, Smith and Smathers will take place on Nov. 29; the new board's first meeting is scheduled for Dec. 14.
"I am thankful to live in — and soon, to be serving — a town that has been embracing change for a positive future for all our families," Smith said. "Let the work begin."
More of the same in Maggie
Voters in Maggie Valley must think the town is on the right track — at least, that's what the election results show.
Three challengers sought the two alderman seats held by incumbents Clayton Davis and Mike Eveland, but voters overwhelmingly returned both Davis and Eveland to office with resounding victories Nov. 7.
Eveland led the five-way field with just over 40 percent of the vote, while Davis came in just four percent behind him.
Turnout was about half of what it was during the 2015 aldermanic elections, when current Maggie Valley Alderman Dr. Janet Banks led the ticket with 237 votes; Eveland, this year's top finisher, ended up with 125 votes.
Coming in a distant third with nine percent was Jasay Ketchum, who earned 28 votes. Allen Alsbrooks and Brooke Powell earned 23 votes apiece.
Even if the vote totals of Ketchum, Alsbrooks and Powell were combined — to total just 74 votes — they'd still fall far short of the second-place Davis' 111 votes; together, Davis and Eveland claimed more than 75 percent of all votes cast.
"I think that the town in general and the board itself is working very well together and people see that, and like the direction we're moving in," Eveland said. "I made this comment before, and I'll say it again — we have a diversity of differing opinions on the board, but we've so far been able to make decisions that benefit the Valley."
Davis and Eveland will rejoin Banks, Mayor Saralyn Price and Alderman Phillip Wight — one of just two elected Republicans in Haywood County — on the board.
Uncertainty ahead for Clyde town board
As if the recent passing of Clyde Mayor Jerry Walker just days before the municipal election wasn't enough, more misfortune visited the town last week as aldermen were about to contemplate Walker's replacement.
Walker wasn't on the Nov. 7 ballot, as he was nearing the midway point of his four-year term when he passed away Oct. 30, but current aldermen Frank Lay and Jim Trantham were; both ran unopposed and were reelected with 45 and 43 votes, respectively.
Trantham currently serves as mayor pro tem, but a Nov. 9 board meeting during which aldermen could have appointed someone to fill the remainder of Walker's term had to be cancelled for lack of a quorum; Alderman Frank Lay was absent due to a food poisoning, and Alderman Dann Jesse had an emergency at work.
It's been rumored that Trantham may be appointed to fill the rest of Walker's term; if that happens, the town will also need to appoint another alderman to replace Trantham and join Lay, Jesse and Alderman James Mashburn on the board.
Aldermen don't strictly have to appoint a replacement for Walker, but might, especially now that there's been time for a period of mourning since Walker's Nov. 2 funeral; Haywood County Board of Elections director Robbie Inman said Nov. 8 that it's "customary" for an appointment to occur under such circumstances.
The cancelled Nov. 9 meeting has been rescheduled for Nov. 16 at 5 p.m.