Archived News
Franklin board shoots down festival idea
Wednesday, November 08, 2017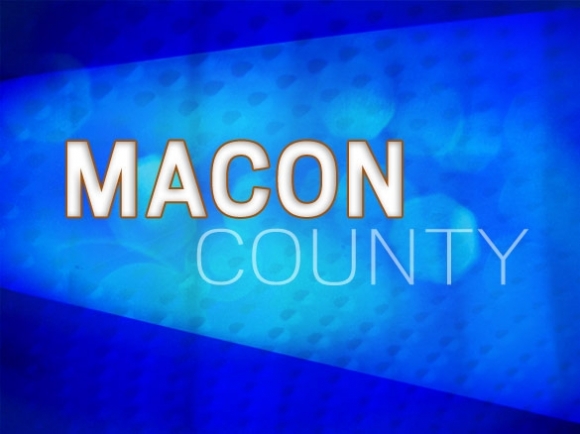 Franklin alderman candidate Jimbo Ledford had hoped his idea for a multi-day music and beer festival on the languishing Whitmire property would convince the town government and the community that the green space property should stay under town ownership.
Unfortunately, the Franklin Town Council decided there were too many factors to overcome to make his vision a reality and voted down his request during a Nov. 6 meeting.
In his presentation to the town board, Ledford said he formed Jepaca — Jimbo's Entertainment Planning and Cooperation Association — to present Springtopia, a festival that would include music, beer, food, camping and arts and crafts. With hopes of attracting 3,500 people or more, he said he was already reaching out to potential business and community partners and wanted the town's cooperation in making the event happen.
"We're asking to work toward an agreement to use the property for an event and to have alcohol," Ledford told the board.
Serving alcohol on town property, which is currently prohibited by town ordinance, is only one of many hurdles the town would face in preparing for such an event. The town bought the 13-acre Whitmire property in 2005 with plans to construct a town administration complex, but those plans fell through.
The town paid about $1.6 million for the pristine property and it's paid off, but the town still hasn't decided what to do with it. Some councilmembers think it's best to sell the property to a developer while others think the town should keep it and turn it into some kind of outdoor recreation space.
Ledford made a pitch to the town board last summer to turn the property into a multi-use town park with trails, a skate park, racquetball courts, disc golf and an open air theater, but the town didn't seem receptive to that idea either.
As for the festival idea, Ledford said it would help increase room tax revenue by filling up camping sites and hotels for the weekend, encourage Appalachian Trail hikers and other young professionals to visit Franklin and show the town how valuable the property can be if utilized correctly.
Using the Whitmire property for a festival would also include some site preparation — Ledford said there's a huge pile of rubble that would need to be removed from the property and other cleanup efforts. He estimated it would cost up to $30,000 to get that work done.
"If the town doesn't want to take on that responsibility, we'd ask you to allow us to take on that responsibility — we could take it on starting tomorrow," Ledford said, adding that some businesses may be willing to help with the cleanup for free.
Mayor Bob Scott said he had many concerns about allowing this type of proposal to move forward.
"Have you looked at any other sites that would already have some of these facilities in place?" he asked.
Ledford said there really weren't any other sites that would be appropriate for such an event. While the recreation park of the Parker Meadows Sports Complex could handle large crowds, it's not designed for a music and beer festival.
"We want to draw business to downtown Franklin and show that this property could be utilized by the town and the town can make some money on it," he said. "We want to focus on the Whitmire property."
Town Attorney John Henning Jr. said the town would have to change its ordinance to allow alcohol on town property. However, he said he was more concerned about the liability that the town would have with allowing people on the property. He said he wouldn't be surprised if the cost was way more than $30,000.
"I like a party more than anybody, but there's a number of things I'm worried about," he said. "There would have to be a lot of site prep to know you had a safe place to invite the public."
There's also the question of whether the town would want to invest that much money in a piece of property it may not keep for the long-term future. The town will be hearing a proposal from a consultant in December as to the possible best uses for the property.
Alderman Joe Collins said he would at least like to wait to see what that report says before making a decision to spend money on cleanup.
Alderman Brandon McMahan said the cleanup work would be beneficial whether the town decides to keep or sell the property in the future.
"Jimbo, I love the energy. It hurts me, but I don't see it. I don't think it's in the cards to clear the decks for this coming spring," Collins said.
The issue could have been tabled, but Scott called for a vote and the board voted the proposal down with a 3 to 1 vote. McMahan voted against the motion to deny the request and Alderman Adam Kimsey abstained.