Archived News
Swain coalition pushes for tobacco-free parks
Wednesday, November 01, 2017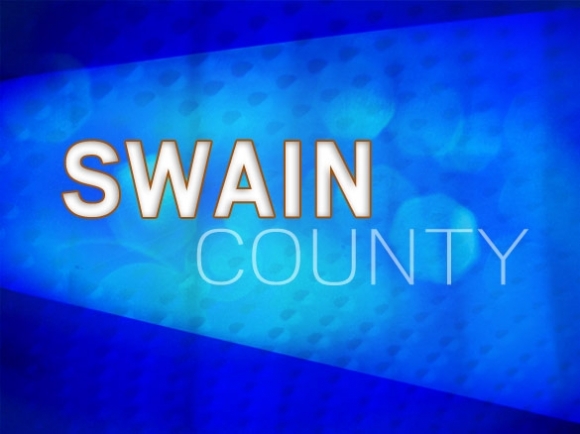 Aproposed policy to make the Swain County Recreation Center a tobacco-free property may not be a slam dunk with all of the county commissioners.
The Coalition for a Safe & Drug Free Swain County presented the commissioners with a draft ordinance a few months ago to make the rec park tobacco-free, but it got tabled. Last week, Tobin Lee, the tobacco prevention specialist for Region A, made a presentation to commissioners about why the county recreation center should be smoke or tobacco-free.
"More than 14,200 die every day from tobacco usage in the U.S.," Lee said. "The biggest impact at preventing the start of using tobacco is to increase the price of product or increase taxes on them, which is a difficult thing to do, but another item that helps is implementing tobacco-free policies."
When looking at tobacco use data from Swain County, Lee said 18 percent of the population smokes and 5.7 percent uses smokeless tobacco. He also said Swain has a high percentage of women smoking while pregnant — about 25 percent — and only Clay and Graham counties have a higher percentage than Swain.
"We spend $3.8 billion in health care costs related to smoking in North Carolina," he said.
While the rate of smoking among youth has been down in past years, Lee said electronic cigarettes are normalizing smoking again for youth.
"We want to make it harder for them to start smoking by putting these policies in place," Lee said. "When it comes to parks and rec, the whole idea is to promote healthy parks, healthy activities and community wellness."
Besides wanting to encourage adults and youth not to start smoking, Lee said secondhand smoke is also an issue with allowing people to smoke at the recreation center even in outdoor settings. Lastly, cigarette litter is a huge problem that pollutes the air, ground and water and is dangerous if ingested by a small child or an animal.
It's also important to be consistent. Since the Swain County Schools and all their ball games are tobacco-free, Lee said it makes sense for that message to be the same at other county recreation facilities.
Commissioner Kenneth Parton, who had concerns about the draft ordinance several months ago, said he'd like to know how the community feels about implementing such a policy. The county is in the middle of updating its parks and recreation master plan and part of that includes collecting surveys from the community members regarding the facilities and programs.
"I'd like to wait until the surveys come back because that's one of the questions on the survey for parks and rec — whether it should be smoke-free or not," he said. "I'd also steer away from the fines — we have employees that work on the grounds that use tobacco."
A coalition member said the county could designate an area out of view from children for employees to be able to use tobacco.
Parton said it also wouldn't be fair to give employees a designated smoking spot without giving parents a designated smoking area. He added that people still smoke and use smokeless tobacco at school functions even though it's a tobacco-free campus. While he'd be OK with designating the recreation center as "tobacco free," he said he wouldn't be in favor of enforcing the designation or issuing fines for violating the ordinance.
"It's gonna get ugly if you give someone who's been paying taxes for many years a $50 ticket for smoking, but I want to wait to see what the survey says," he said. "You don't want to run off a whole group of people."
Lee said its common for these types of policies to include fines for violations, but to his knowledge, a fine has yet to be issued. He says it's more about having leverage if needed.
Parton continued by saying that everyone on the board probably grew up with their families smoking tobacco.
"Tobacco is a part of our heritage whether you like it or not," he said.
"Yeah, and my grandfather died of lung cancer," Commissioner Roger Parsons interrupted.
Parsons said he was on the school board when the school system voted to be a tobacco-free campus and from his experience it hasn't stopped people from going to the ballgames.
"I have no problem making the rec center tobacco-free," he said. "It's a no-brainer for me not to have tobacco around our youth."
The commissioners said they'd take it into consideration and see what the survey results showed.