Archived Arts & Entertainment
Growing up in freedom: Gladys Knight performance to benefit proposed Canton community center
Wednesday, October 25, 2017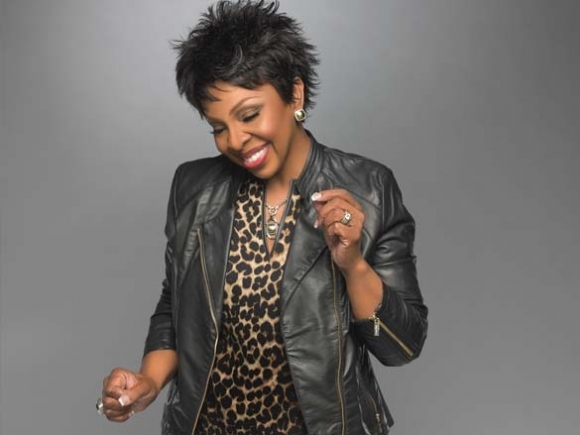 Just outside of a small Western North Carolina community known as "Papertown USA" sits a dilapidated 84-year old brick schoolhouse surrounded by an even smaller, mostly African-American community known as "Gibsontown."
"It was a very boxed-in world," said Billy McDowell, who grew up in the neighborhood. "That world was all you knew. The internet wasn't here, and so the only thing we had was the six and 11 o'clock news, which we never watched."
The segregated Reynolds School was an integral part of the somewhat insular community until it closed and fell into disrepair.
But, McDowell, who now owns the building, sees a $5-million community center by 2019.
With a little help from wife Gladys Knight — and friends, including country sensation Little Big Town — McDowell's Reynolds Community Foundation will take its first steps towards that goal with a star-studded benefit performance in Asheville this Sunday night.
"That night we're just going to concentrate on fun," McDowell said. "We're just going to have a lot of fun and I think Gladys will be extremely entertaining, because this is something she's doing from her heart."
McDowell's heart still holds fond memories of growing up in segregated, isolated, poverty-stricken Gibsontown, which is why he passed on the opportunity to open a restaurant in favor of acquiring the school and adjoining 6.5 acres at auction for $80,000 in 2013.
His mother used to cook at the school, which McDowell attended until the third grade; it sits so close to adjoining houses that school events were, by necessity, community events.
"To have it 200 yards behind the house that I grew up in made it even that much closer," he said. "The band would actually march through the neighborhood and we would get behind them with pots and pans and things like that."
When the school closed in the mid-1960s, it began to decay, as did the social fabric of the community around it.
"Probably the most dramatic thing that happened was that everybody in your community went to the same school," McDowell said, "But, then when they closed it down, you lost them until you got to junior high and that was really traumatic because a lot of your friends weren't there anymore and you had to make new friends in a whole new environment."
Happy birthday Billy
A church bought the building but soon sold it, whereupon it became a repository for junk. McDowell then took it upon himself to develop a relationship with the owner.
"He was a really nice man, he just didn't know how important it was to the community, because the community sold it, so he didn't think it was that big a deal," McDowelll said.
If not for that, Lake Lure might today have a restaurant called "Billy's Bikes and Burgers."
"If anybody steals that idea I'm going to kill them," he laughed.
McDowell's birthday gift from his wife was to be a building he'd had his sights set on, until a fateful phone call.
"I heard that Reynolds was about to go up for auction, and I asked my wife, 'Hey, would you mind if I didn't buy the thing for myself but if I went and tried to buy the school?'"
"It's your birthday gift," Knight told him. "You do whatever you want."
He bid at auction, and had driven just four miles from the school when he got another fateful phone call telling him he'd won.
"I pulled over and cried," he said. "It felt like a triumph for me, but it felt like a triumph for the whole community because we owned it again."
Since then, McDowell has focused on his vision for revitalizing the school – and the community.
"You have a broken window syndrome there," he said. "If you walk around and see that on a day-to-day basis as a child, you kind of get this defeatist attitude in your head."
What McDowell wants kids to see is a rejuvenated community that stands as a "protest against mediocrity."
"You want to be better than just getting by," he said. "If you've got time to do something, then do something to help someone else."
Despite the disadvantages McDowell and others in Gibsontown once faced, "growing up in freedom," he said, is what he remembers most.
"We were kind of not privy to all the violence and stuff that was going on the world and we got to be children," he said. "That's the biggest thing that I'm trying to do right now is give the kids a childhood."
Knight: 'We're all human beings'
Reynolds School owner Billy McDowell's wife, "Empress of Soul" Gladys Knight, isn't native to Haywood County like he is, but she did grow up in similar circumstances in Atlanta, which helps explain her passion for his Reynolds Community Foundation.
"We lived right down the street from the school, and we had community back then," she said. "Have you heard about that lately? Where people are friends, and you don't have to ask to go to somebody's house?"
Most of her friends at school were the same kids that lived in her community, she said, and helping one another was a way of life, despite whatever differences may have existed. That's not as prevalent anymore, according to Knight.
"The world has become quite, in my opinion – a humble opinion – quite selfish now. Everybody's in their own little pocket, on their own lil' bag, and that kind of stuff," she explained. "You don't watch out for your neighbors and your friends."
That behavior is often learned in childhood, but community centers like the one proposed by McDowell and Knight could help build bonds that establish and cultivate a common humanity.
"As kids, you don't have as much difference as it is with grownups putting that ugly stuff out there about people being different," she said. "You know, we're all human beings."
Want to go?
An evening with "Gladys Knight & Friends" with Little Big Town, Lyric, and other special guests at 8 p.m. Sunday, Oct. 29, at the U.S. Cellular Center in Asheville.
Tickets start at $50 per person. Proceeds go to the establishment of the Reynolds School community center in Canton. For more information or to purchase tickets, click on www.rhscommunityfoundation.org.