Archived News
Guilty pleas filed in marriage fraud case
Wednesday, October 25, 2017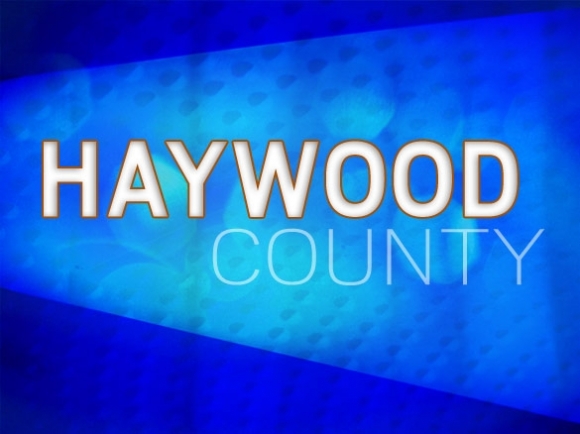 Four people accused of entering into fraudulent marriages with non-U.S. citizens will plead guilty to the charge of marriage fraud, a crime that carries a maximum sentence of five years in prison and a $250,000 fine.
Jessica Marie Gonzalez, Kaila Nikelle Cucumber and Jordan Elizabeth Littlejohn — all of Cherokee — have all pled guilty to the offense, with their pleas accepted by the court. Meanwhile, Kevin Dean Swayney, also of Cherokee, has entered a notice of intent to change his not guilty plea to guilty.
The four defendants are part of a larger case charging 12 people in an organized effort to allegedly make money by performing marriages between U.S. citizens and non-citizens seeking to strengthen their immigration case.
A June 7 indictment alleged that Ruth McCoy and Golan Perez, of Cherokee, would work with Ofir Marsiano, of Pigeon Forge, to connect U.S. citizens with non-citizens who hoped that marriage to a U.S. citizen would improve their immigration status. McCoy and her husband Timothy Taylor, the indictment alleged, would act as sponsors for the non-citizens in exchange for a fee. The citizens who participated in the marriages would get paid as well.
Warrants are still outstanding for the arrests of the non-citizens who allegedly participated in the marriages — Ilya Dostanov, 28, of Panama City, Florida; Ievgenii Reint, 26, of St. Simons Island, Georgia; Shaul Levy, 26, of Norfolk, Virginia; and Yana Peltz, 30, of Israel.
Guilty pleas entered
While Swayney's guilty plea had not been officially entered as of press time, Gonzalez, Cucumber and Littlejohn have all entered theirs, each along with a factual basis laying out the version of events, outlined below, on which she and federal prosecutors agree.
• Littlejohn said that McCoy and Perez solicited her participation in the marriage fraud scheme. At the time and throughout the fraudulent marriage, Littlejohn was in fact engaged to McCoy's son Kallup McCoy. However, on July 16, 2015, Littlejohn traveled to Tennessee to marry co-defendant Shaul Levy, of Norfolk, Virginia. The two never engaged in a sexual relationship or lived together, but Levy paid McCoy a sum of money intended for Littlejohn. McCoy gave Littlejohn some of it but said she would "hold on to the rest." After the marriage, the "couple" prepared for an immigration interview that was held on Dec. 15, 2015. The preparation included "providing false information to the United States Citizenship and Immigration Services, such as a false joint statement on how they met." In total, Littlejohn received $1,500 for her participation.
• Cucumber said that she went to Tennessee on June 17, 2015, to marry co-defendant Reint. Love was not the reason for the marriage — Cucumber had never been to Reint's home before, nor had the two ever had a sexual relationship. After the marriage, Reint paid Cucumber $3,000 and also helped with several other expenses. He paid her car insurance for several months starting in September 2016, paid her satellite television bill twice and paid her monthly electric bill on several occasions. He deposited the money in a joint account they'd created to help them appear more like a real couple. Cucumber was aware of her co-defendants' fraudulent marriages throughout the term of her participation and in fact drove Gonzalez to Tennessee for her marriage ceremony.
• Gonzalez said that she rode with Cucumber on June 17, 2015, to support her marriage to Reint, and while in Tennessee she met with Marsiano, who proposed that Gonzalez enter into a fraudulent marriage as well, for $3,000. Gonzalez agreed and entered into a marriage with Dostanov, receiving $2,000 at the time. The two have seen each other only once since their marriage, and because they failed to keep in contact no immigration interview was ever conducted. After the marriage, Gonzalez told McCoy that she hadn't been paid the remainder of the money owed her, so McCoy coordinated a lunch meeting with Gonzalez and Perez at the Kobe Express in Cherokee, where Perez told Gonzalez to go to his souvenir shop near Burger King to get the remaining $1,000 she was owed.
Trial delayed
A trial originally scheduled for Monday, Nov. 6, will likely be pushed back after Marsiano, Perez, McCoy and Taylor entered motions asking for more time to prepare the case.
An Oct. 23 motion to continue from McCoy's attorney contains some new information about the case. According to the document, discovery documents from the government allege that McCoy's son Kallup McCoy was involved in the marriage fraud scheme as well, with Ruth McCoy conspiring to arrange the marriage of Kallup McCoy and Peltz, who Swayney is accused of marrying.
From July 16 to Sept. 1 — the motion variously puts the year as 2015 and 2016, though the timing of the case suggests the correct year would be 2015 — Kallup McCoy was jailed at the Swain County Jail after a deputy stopped his car and found a quantity of methamphetamine there, Ruth McCoy's motion reads. Littlejohn was a passenger in the car but was not jailed. If the year is in fact 2015, this is the same day that she traveled to Tennessee to marry Levy. During his six weeks in jail, Kallup McCoy made 77 calls to Ruth McCoy and 19 calls to Littlejohn for a total duration of about nine hours. Those calls were recorded and entered as evidence in the case.
Ruth McCoy's motion to continue states that more time is needed to prepare for trial, as the voices on the calls can be difficult to hear and thus far her defense has been able to review only 36 of the 96 calls in a meaningful way. Ruth McCoy herself has not yet had a chance to listen to the entire nine hours of recordings.
The phone recordings are far from being the only evidence in need of reviewing. Ruth McCoy has been the subject of three law enforcement searches related to this case, the motion states. Kallup McCoy's home was searched on Feb. 10, 2017, after the Cherokee Tribal Court issued a warrant after Ruth McCoy allegedly committed an assault. Several days later, Ruth McCoy's home was searched on a warrant signed Feb. 13, 2017, by U.S. Magistrate Dennis Howell to look for any documents related to immigration, marriages or citizenship. Investigators then searched Ruth McCoy's office at the Cherokee Agency of the Bureau of Indian Affairs, where she was deputy superintendent. She has been on administrative leave since charges were filed.
Evidence provided by the government thus far includes 93 pages of witness interviews, case summaries, criminal histories and related documents provided to the defense on July 6 and 413 pages of FBI memoranda of interviews and immigration documents provided to the defense July 27.
However, McCoy's motion reads, there is also some information that the defense has requested from the government but has not yet received. This includes records detailing the Cherokee Indian Police Department's involvement in investigating the case, documents surrounding the February searches of McCoy's home and office and complete files of immigration documents.
Without those documents in hand and without the time to adequately review the nine hours of recorded phone conversations, the motion reads, McCoy won't be able to get her constitutionally guaranteed right to effective counsel at the Nov. 6 trial date. The government doesn't oppose her motion to continue the case to the district court's next criminal term.