Archived News
WCU student dies in shooting; Two teens arrested in connection
Wednesday, October 11, 2017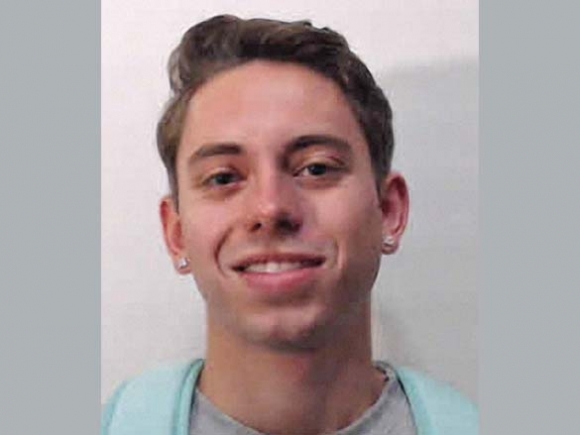 A late-night shooting near the Western Carolina University campus Friday, Oct. 6, has left a student dead.
Jacob Alexander Ray, 21, a junior computer information systems major from Hendersonville, was taken off life support Monday, Oct. 9, after spending the days since the shooting in serious condition at Mission Hospital in Asheville.
"The entire Western Carolina University community mourns the loss of such a promising young life," said Chancellor David O. Belcher. "We offer our deepest sympathies to the family and friends of Jacob Ray during this unimaginably difficult time. Jacob Ray will always be a Catamount."
University police do not believe there is any ongoing threat to student safety, and two people have been arrested in connection with Ray's death. WCU student Aja Makalo, a 19-year-old from Charlotte, was arrested Oct. 7 in Charlotte and 17-year-old Zavion Southerland, also of Charlotte, was arrested Oct. 8 in Gastonia. Southerland is not affiliated with WCU.
Both teens were arrested by the State Bureau of Investigation while Ray was still alive and charged with attempted murder. With Ray's passing there is potential for those charges to be upgraded, though this had not occurred as of press time Tuesday.
Makalo is being held on $500,000 bond and Southerland is being held on $1 million bond. While both were arrested in Mecklenburg County, they have been transported to custody in Jackson County.
The investigation is a complex one, involving multiple defendants and jurisdictions, and little information is being released about the events surrounding the shooting. According to a press release from WCU, the incident happened around midnight on Old Cullowhee Road adjacent to campus. No information has been released as to the exact location of the shooting or the relationship of the victim and defendants to one another.
Agencies involved in the investigation include the Jackson County Sheriff's Department, the SBI, N.C. Highway Patrol, the WCU Police Department, Charlotte-Mecklenburg Police Department and various other agencies in the jurisdictions where suspects went after the incident.
"The investigation is continuing to develop, with many details and investigative leads being pursued," said WCU Police Chief Ernie Hudson.
WCU is posting new information at www.news-prod.wcu.edu/2017/10/university-police-investigating-late-night-shooting as it becomes available.
Candlelight vigil planned
Friends of Jacob Ray, the Western Carolina University Student who passed away following a shooting Oct. 6, will hold a candlelight vigil in his honor at 9 p.m. Wednesday, Oct. 11, at the fountain area of Central Plaza on campus.
Information about funeral arrangements was not available as of press time, but WCU will inform the community once these plans are known.