Archived News
Bryson City secures new maintenance property
Wednesday, October 11, 2017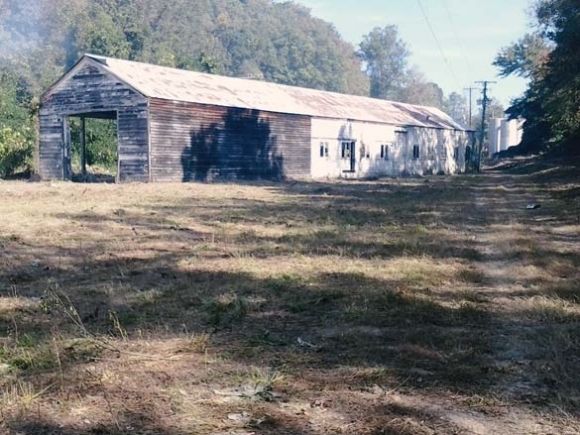 After months of negotiations, the town of Bryson City has finally closed on a piece of property that will allow the town to properly store vehicles and maintenance equipment.
On Oct. 3, the town became the owner of a 7-acre tract at 601 Bryson City Walk, which was once home to the Powell Lumber Company right along the Tuckasegee River. The property is now being referred to as Bryson Yard and will serve as much-needed storage space for the town.
Alderman Rick Bryson said the $200,000 price tag on the property was a deal and the town's healthy fund balance allowed the board of aldermen to make the purchase outright instead of financing it and paying interest.
"The $200,000 price was right, but more importantly, the town needed the property because — in exaggerated terms — it has operated out of a shoebox," Bryson said. Historically, the town has owned very little property besides the town hall building on Everett Street and there isn't much ideal property in town for purchase, which means the town hasn't had anywhere to park vehicles, stash pipe and building materials, dump street rubble after a repair or take advantage of equipment bargains when they come available.
"There was no room to grow as services to residents expand in the coming decade," Bryson said. "Now, with this s7-acre tract, we have room that will enable us to plan ahead for equipment and material purchases — room that will accommodate our growth for generations to come."
The property is located between the Tuckasegee River and the tracks of the Great Smoky Mountain Railroad, which is who the town had to negotiate with for an easement to cross the tracks to access the property. A large abandoned metalworking building lies on the site and is shared with the railroad as well.
The town was first eyeing the property back in January, but it appeared the deal was going to fall through without the railroad's willingness to grant the needed easement. After the town denied GSMR's request in April to close Fry Street to vehicular traffic during the popular Polar Express event in late November through January, everyone was sure the railroad wouldn't be willing to grant the town an easement.
However, the two parties continued to negotiate — a couple weeks later the board "in good faith" approved the Fry Street closure for Polar Express with certain conditions and continued to work on the easement issue with the railroad.
The town was wary of wording with the easement agreement that would have only granted the town limited access that could be withdrawn at any time, according to Town Attorney Fred Moody, but a last-minute deal was struck to give the town a permanent easement with unlimited access.
The town has already begun clearing the site for future use.