Archived News
Cherokee's attorney general resigns
Wednesday, October 04, 2017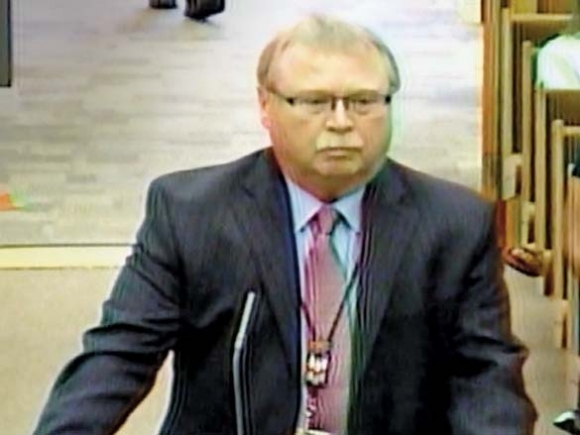 The attorney general of the Eastern Band of Cherokee Indians appointed during the administration of Principal Chief Patrick Lambert has decided to resign from his position, his last day Sept. 22 coming just 17 months after his April 2016 appointment.
"Sometimes you reach a time where you know it's time to leave, and so I did," Danny Davis said of his reason for resigning. "I don't have any hard feelings, any bitterness toward anyone. I'm disappointed in some people. I expected more."
This was actually Davis' second resignation from the position. He initially resigned in May following Tribal Council's decision to remove Lambert from office, and Principal Chief Richard Sneed accepted the resignation. However, Sneed later asked him to consider staying on with the tribe, lending stability during a tumultuous time.
Davis declined to name any specific incident that had led to his decision to resign for good, saying that while he "could throw darts" he's decided he's not going to.
"It wasn't anything against the chief," he said.
Davis added that he'd begun to feel like his presence had become more distracting than helpful in the tribe's efforts to find unity again.
"There was no ill will, no malice," Sneed said of Davis' departure. "We just agreed that professionally we were going to go in a different direction, and that was that. It was kind of a blip on the radar screen really."
Davis agreed with Sneed's assessment of the decision.
Davis had served as the tribe's attorney general throughout the contentious impeachment proceedings that dragged throughout the first half of 2017. During a lawsuit over the process between Lambert and Tribal Council, Davis had intervened in order to get the court to answer some key questions on points of law surrounding impeachment. Among other things, Davis had argued that the law did not grant Council the authority to remove by impeachment and that the sitting Council did not have the authority to impeach because a census had not been done as required by law to determine how each member's vote should weigh in the total.
"When you sue the Tribal Council, a lot of them have a reason to have hard feelings toward you, as well as the community and that kind of thing," Davis said. "I don't have any regrets. I did that because it felt like the process needed to be fair and I felt like what I did made it more fair."
He also pointed to several other accomplishments that the Department of Justice made during his time there, such as creating a legal assistance office and streamlining a variety of operations. However, he said, there is still work to be done when it comes to making the law work fairly and justly in Cherokee.
"I spent over half of my life in a courtroom defending the rule of law," said Davis, whose career has included more than 30 years as a judge. "The rule of law matters and you can't just use it when it's to your benefit. You can stand by it when it benefits you and when it doesn't benefit you. I hope in some small way I've influenced some folks over there that the rule of law matters. You can't just make it up as you go."
Sneed said that he's still evaluating how best to fill Davis' position. Currently Mike McConnell is serving as interim attorney general, and Sneed hopes to have someone permanent in the position within 30 to 60 days. That could be an individual person, or it could be a law firm that the tribe hires to handle the duties of the attorney general.
"It gives long-term stability and there are other federally recognized tribes that have been doing that for years," Sneed said of the latter option. "It seems to work well for them. Right now it's just a discussion."
Since he isn't serving a full four-year term as principal chief, his ability to recruit someone for the position could be a bit more limited than in a more typical situation, Sneed said. And he believes that hiring a firm could grant more stability and make the attorney general's office less susceptible to political influence. However, he emphasized, nothing is decided.