Archived News
Haywood Pathways Center expansion to help homeless
Wednesday, October 04, 2017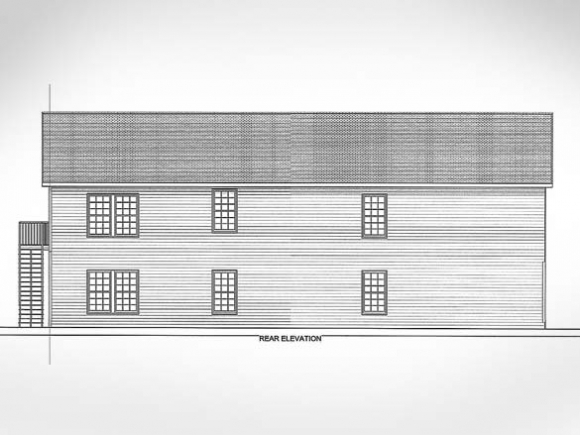 The causes of homelessness — and homelessness in Haywood County — are varied and numerous, but according to the Haywood Pathways Center more must be done locally to address the problem regardless of source.
That's why the faith-based 501c3 asked county officials for permission to build a two-story, 5,300 square foot modular home on a vacant piece of county-owned land at its existing facility at 179 Hemlock Street in Waynesville.
"We have a real opportunity to change Haywood County, especially for some of our younger members," said Mandy Haithcox, HPC's executive director, at the Oct. 2 meeting of the Haywood County Board of Commissioners.
The board approved HPC's request unanimously, although Commissioner Bill Upton was absent.
In late 2014, HPC partnered with Haywood County to begin serving homeless men and women; as the only emergency shelter in the county, it assisted more than 270 people in 2016 alone, but currently cannot serve individuals with children.
Haywood County Sheriff Greg Christopher and County Commissioner Kevin Ensley have been vocal supporters of HPC, which cites stats claiming that of those who were released from the Haywood County Detention Center in 2016 and availed themselves of HPC, 47 percent of men and 68 percent of women did not become recidivists.
Traditionally, homelessness stems from a variety of causes much more complex than the inability to afford shelter; mental health and substance abuse issues, domestic violence and lack of a support structure all play a role in homelessness, but the ability of HPC to provide that support structure has now been compromised in a clear case of unanticipated consequences.
The new Publix grocery store currently under construction on Russ Avenue has been hailed as a another Waynesville economic development victory and has been welcomed as a quality-of-life improvement that will offer consumers greater choice and competition in the grocery market, but the new store displaced The Lodge, a small hotel hidden atop a hill beside Russ Avenue that was utilized by HPC as an emergency shelter.
"They had agreed with us and Open Door and some of the area churches to charge, I think it was like $28 a night, so we were able to put a few families in there at a time, cost-effectively," Haithcox said of The Lodge, which has now been demolished. "Now there's one hotel that will do it for like $40 a night, and there's others who will agree to take our folks but not reduce the price, so it's not the wisest choice to be putting families in there for a week at $100 a night."
Now that the project has the county's backing, the next step is for HPC to order the modular building and identify a contractor to begin prepping the site, which is just feet from other HPC buildings where the needy are already fed and housed.
"We are a lot fuller than we have been," Haithcox said, noting that August saw 70 people served. "We're not entirely full, but we're close to full, all the time, and I imagine with cold weather coming it won't be long."
Drawings from award-winning modular fabricator Cardinal Homes show five bedrooms, two and one-half bathrooms, a laundry room, closets, an office and a large common area on the 2,062 square-foot first floor. The second floor is of a similar 5/2.5 layout.
According to HPC's written proposal to the county, the new building could house up to 10 homeless families for up to six months at a time.
Paying for it, according to HPC, will require effort but shouldn't be a problem.
Commission Chairman Kirk Kirkpatrick said that no county funds would be used for the project; HPC has estimated the total cost as $625,000, and has about a quarter of that on hand, but a fundraising campaign and the pursuit of grants should make up the rest.
"Everyone's really been supportive of us as a community project," Haithcox said.
A major fundraising campaign is in the works, but anyone who'd like to donate needn't wait.
"Contact us directly," said HPC Community Liaison Deb Isenberg. "And we'd be delighted to come and speak to any group that would have us."