Archived Arts & Entertainment
This must be the place: 'You never slow down, you never grow old'
Wednesday, October 04, 2017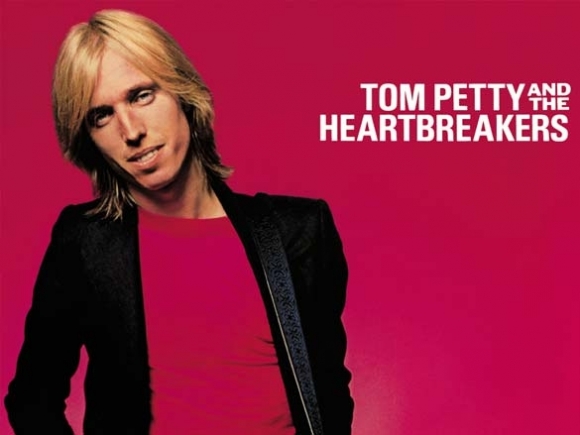 Tom Petty.
I can't remember a time without him and his band's music in my life. It's always been there, just like Bob Dylan and Willie Nelson have always been there for my parents' generation. I grew up on the sounds of Tom Petty & The Heartbreakers. We all did. Every single one of us, whether we realize it or not.
It's the songs swirling above at the local hamburger joint in Small Town USA or echoing from a jukebox in some city you'd always seen on a map, one day hoped to visit, and did, for good or ill. It's the melodies radiating from the car stereo, a joint rotated among friends and strangers becoming fast friends, all for the possibilities of the unknown night.
Myself a child of the 1980s and 1990s, Tom Petty & The Heartbreakers were everywhere. When my family finally got cable in the early 1990s, I found myself sneaking into the living room while my mother was mowing the lawn to watch MTV. At that time, I wasn't allowed to watch MTV. But, with my dad still at work, and as long as I could hear the lawnmower rumbling outside, I was good to go.
And Petty had all those great music videos. "Runnin' Down A Dream." "Mary Jane's Last Dance." "Free Fallin'." And especially, "Don't Come Around Here No More," with all its "Alice In Wonderland" characters and eerie musical stylings.
It was riding around in my mother's old Toyota Corolla, with KOOL 105.1 FM blaring. Petty & The Heartbreakers would spill out of the speakers, flowing out the window and onto the vast cornfields and Adirondack foothills along the Canadian border.
Though I didn't have a driver's license or vehicle in middle school, I did have the local bowling alley. The Bowl Mart, as the rickety sign buzzed in the enormous parking lot filled with potholes and potheads. My best friend, Ben, and I would convince my mother to drop us off there on Friday and Saturday nights. Seeing as that's where the cool kids and cute girls were, it was the place to be, so, obviously, we had to be in attendance.
One night, Ben approached the old jukebox in the lobby and threw in a crumpled dollar bill. I watched his fingers poke around for the song he wanted. And then it came over the loud bowling alley speakers. "Mary Jane's Last Dance" was the tune, and I can honestly say, the words struck a chord in me.
Sitting there, with some girl I had a crush on atop my lap, I zoned out for a moment, just focusing on the song, "Well I don't know what I've been told / You never slow down, you never grow old / I'm tired of screwing up, I'm tired of goin' down / I'm tired of myself, I'm tired of this town / Oh my my, oh hell yes / Honey put on that party dress / Buy me a drink, sing me a song / Take me as I come 'cause I can't stay long…"
I had never heard words like that, let alone sung like that. It was like they were written for me. It was like a lightning bolt struck me, when I, for the first time, realized I could leave my cow town and its limitations, that no desire was too farfetched to reach for.
I was 13-years-old and I felt like Petty himself leaned in and told me the secrets to life. Once the bowling alley speakers went silent, I tapped the cute girl on the shoulder to move so I could get up. I had something more important to do, as I waltzed up to the jukebox and searched for the song to play it again. And I did, and have at every single dive bar around this wild and wonderful country whose threshold I've crossed in my 32 years on this planet.
All of Petty's songs resonate that way with me, and probably with you, too. His "Greatest Hits" album has always been within arm's reach of my truck's stereo, somewhere near my ragged U.S. atlas and stack of yellowed and torn Jack Kerouac books behind the driver's seat.
Tom Petty is America, and America is Tom Petty. Plain and simple. It's adventure, and the idea you could be anybody you wanted to be, just as long as you never lost sight of the dream, the sound, the way, "Yeah runnin' down a dream / That never would come to me / Workin' on a mystery, goin' wherever it leads / Runnin' down a dream / I rolled on as the sky grew dark / I put the pedal down to make some time / There's something good waitin' down this road / I'm pickin' up whatever's mine…"
We lost a cornerstone of American music this week. And yet, the music will forever push ahead into the infinite depths of the universe. At least, in my heart of hearts, it will. It will.
Life is beautiful, grasp for it, y'all.
Hot picks
1 The ninth annual ColorFest will be held from 10 a.m. to 4 p.m. Saturday, Oct. 7, in downtown Dillsboro.
2 The Classic Wineseller (Waynesville) will host The Russ Wilson Trio (jazz/old-time) at 7 p.m. Saturday, Oct. 7.
3 The musical comedy revival "Smoke on the Mountain" will be held at 7:30 p.m. Oct. 5, 7, 12, 14, 19 and 21 at the Smoky Mountain Center for the Performing Arts in Franklin.
4 Bob Plott will host a reading and discussion on his new book Plott Hound Tales: Legendary People & Places Behind the Breed at 3 p.m. Saturday, Oct. 7, at Blue Ridge Books in Waynesville.
5 The Water'n Hole Bar & Grill (Waynesville) will host Russ T. Nutz (honky-tonk) at 10 p.m. Friday, Oct. 6.