Archived News
Safety to improve at Bryson City intersections
Wednesday, September 27, 2017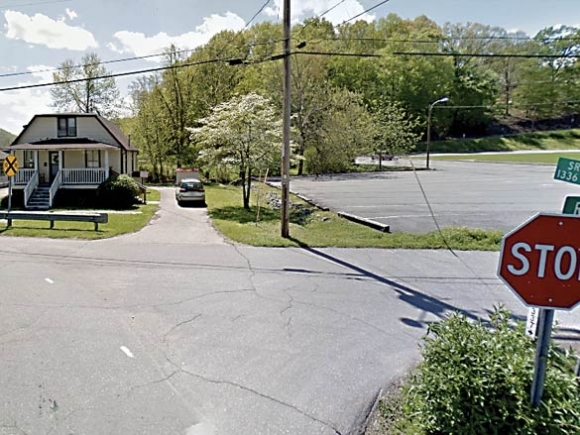 Improvements may be coming to five intersections in Bryson City that would increase safety for drivers and pedestrians.
Anyone driving through town during the height of the tourism season can attest to the fact that trying to make a left or right turn can be dangerous because cars parked parallel along Everett Street can obscure a driver's view of oncoming traffic or pedestrians.
The North Carolina Department of Transportation recently held an open house public meeting in Bryson City asking residents for feedback on a project to improve five intersections in town from Slope Street to Deep Creek Road. The five intersections being examined include Slope Street at Bryson Walk, Bryson Walk at Everett Street, Everett Street at Depot Street, Depot Street at Ramseur Street, and Ramseur Street at Deep Creek Road.
The DOT is proposing two different improvement options for Slope Street. One proposal would move stop signs from Slope to Bryson Walk after a traffic study showed most traffic at that intersection is on Slope Street and vehicles turning left onto Slope from Bryson Walk. The other option is to install a roundabout at the intersection to allow a continuous flow of traffic. The roundabout option would require more construction and right-of-way acquisition.
DOT is also looking to install a new traffic signal at the intersection of Everett and Depot streets along with a new median running from the railroad to Fry Street. If that option is chosen, it would mean Fry Street would become a one-way street for those turning from Everett Street.
While the improvements would mean new sidewalk infrastructure around the high-pedestrian traffic area, it would also mean a loss of parking spaces now available on Fry Street and in front of several businesses.
The intersection that could see the most drastic change is the three-way stop of Depot Street, Deep Creek Road and Ramseur Street. DOT is proposing to realign Depot to connect directly to Deep Creek Road. However, this type of change would mean a small church building on the corner would have to be removed.
NCDOT is still accepting comments on the project plans via phone, email or mail until Sept. 29. Comments will be taken into consideration before plans are finalized for the improvements.
Right-of-way acquisitions are scheduled to begin in late 2018 and construction isn't set to begin until October 2019.