Archived Arts & Entertainment
The fog of war: Vietnam vet reflects on service, new documentary
Tuesday, September 26, 2017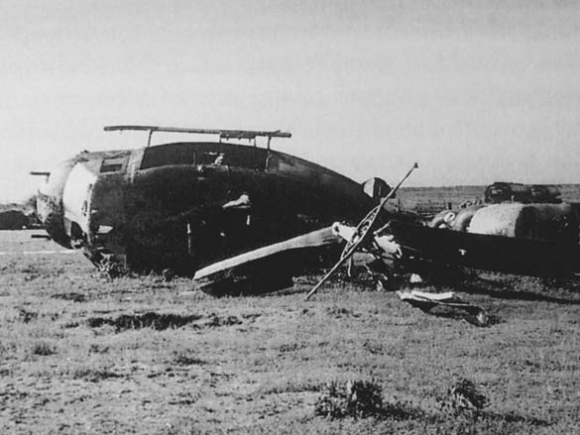 You could see it in his eyes.
Sitting across from James "Jim" Joyce in his office in downtown Waynesville, his direct eye contact, and even more direct answers to questions, alludes to a man who has seen as much destruction as creation.
For the last three decades, Joyce has run his own company, Green Mountain International, which supplies polyurethane and epoxy products for the construction industry. He grew up in Chicago, went to college in Cleveland, and bounced around the country doing all kinds of work. At 75, he's seen a lot of things, met a lot of folks, and found a lot of success. But, the thing he's most proud of is his service as a U.S. Army helicopter pilot in the Vietnam War.
For the better part of three years in the 1960s, Joyce served his country, and also made it home safely from the death and devastation that painted a bloody picture of Vietnam and surrounding countries. For many years after the war, not a day went by that Joyce didn't think about his time in battle, his friends who never came home, the faces of those he fought against.
So, it was no surprise the images and memories that flooded his mind when a film clip of his helicopter crashing made it into the new Ken Burns documentary, "The Vietnam War" — a 10-part, 18-hour odyssey now showing on PBS from the legendary filmmaker.
Smoky Mountain News: When someone says the Vietnam War, what's the first thing that comes into your head?
James "Jim" Joyce: That I'm proud that I served. I joined ROTC when I was in college. John Carroll University in Cleveland, Ohio. I'm from Chicago. I graduated in 1964. And when you graduate with ROTC, that's when you get your commission. So, I was commissioned as a second lieutenant.
SMN: Had you heard about what was going on there [in Vietnam]?
JJ: Very little. I went on active duty in January 1965. That's when the big buildup was, when [President Lyndon B.] Johnson decided to commit. There was no question at that point I was going to Vietnam. I was scheduled to go to flight school, and flight school is a year long. I went through the fixed wing flight training, and they asked for volunteers to transition into helicopters, and I did that. So, I got to Vietnam in July 1966.
SMN: You get over there in July 1966. What do they tell you when you get there?
JJ: We were totally in the dark. We had no idea of the big picture, of any strategies. Even the battles we were involved in, we didn't really know the end game, or what they were trying to accomplish. We just went from mission to mission.
SMN: Where were you based out of in Vietnam?
JJ: An Khe, which was the First Cavalry headquarters. [Camp Radcliff]. First Cavalry got to An Khe around July of 1965. Vietnam was a one-year tour for the Army. So, when their year was up, [I came in.]
SMN: That was a pretty hot point, a launch zone for areas we as a country were just trying to get into…
JJ: Absolutely.
SMN: What was the first day like?
JJ: My first day, I got to my tent, and I went looking for a buddy who had been there two days before, that I went to flight school with. We were going to room together. I went looking for him and I ran into a captain and asked, "Where is [so and so]?" And he said, "Oh, he was killed yesterday, Joyce." Mostly it was sadness. I mean, you know people die, but not the first day. It was jarring.
SMN: You can train all you want, and get all the instruction possible, but I imagine nothing could prepare you for that first time in battle…
JJ: That's exciting and scary. I had two different duties in Vietnam. When I first started, I flew a Huey Slick, and that was to take troops into battle, take 'em back out of battle, pick up wounded, pick up the dead. Then, later in my time in Vietnam, I switched over to a Huey Gunship. I liked that better — you're on offense instead of defense. Flying a slick into an LZ (Landing Zone), I mean, you don't have weapons yourself, the door gunners have 'em, but the pilots don't. It was unnerving, but extremely exciting, especially when you got out of there in one piece. I was there a year, got out in 1967. My total commitment for the army was three years.
SMN: What was the sentiment amongst your peers at that time, the spirit at that point in '66?
JJ: Morale was actually high. It didn't dawn on any of us — at least to begin with — that we were fighting a losing battle, or a losing war. Only later, that I figure out, after about seven months, that if an election were held in Vietnam, all over the country, Ho Chi Minh would win by a landslide. So, that was a little bit unnerving.
SMN: What would be a typical day for you over there?
JJ: You go to the flight tent and you get your mission for the day. And that could be as simple as flying food and mail out to the troops in the field, or going on a full combat assault. And with the combat assault, they would really brief us on how bad it was going to be when we got to the LZ. Sometimes they'd even tell us, "We expect casualties."
SMN: Did you know the Ken Burns documentary was in the works?
JJ: Sure. My crash that shows up on his documentary was in a previous documentary that won the Emmy Award in 1967 (for "Best Documentary Film). It's called "The Anderson Platoon." A French documentarian followed Lieutenant [Joseph B.] Anderson around for a month. Anderson was an African-American West Point graduate, and this guy is following him around making the documentary. Our team of two helicopters came in. All we're doing is bringing breakfast, ammunition and mail to troops in the field. I was in Vietnam about one week [when the crash happened].
SMN: So, explain to me how that whole incident went down. It's a pretty jarring clip...
JJ: Yeah, it is. We dropped off the guys' breakfast and the mail courier and the ammunition. We lifted up to take off. I noticed we were blowing sand on the troops trying to eat their breakfast. And I decided to move over closer to the tree line to give them some room, and I ran into a tree. As soon as we struck the tree, not very far in (makes a one-inch gap between his fingers), it broke every control in the ship, no control of the helicopter. We started spinning.
SMN: The whole thing just collapses, just like a tin can getting stepped on…
JJ: Yeah. The first thing [going through my head] was, "Oh, shit, how'd that happen?" And then it was terror trying to get this damn thing on the ground before it gets too high in the air. There's a thing called a "collective," and that gets you back on the ground. The co-pilot and I were on [the collective] as hard as we could. The documentarian had no idea we were going to crash. This was this guy's lucky day [to capture that clip.] My door gunner broke his thumb — that was it.
SMN: The helicopter crashes, then what?
JJ: We got through this tiny little opening somehow — as fast as we could out of terror — to get out of it. We had a full tank of gas, which was good, to keep it from blowing up. Ran like hell back to the safety of the troops. I'll never forget the sound of that rotor blade hitting the tree, and then the two of us screaming at each other, "Get it down, get it down!"
SMN: If you mind me asking, what sticks out most about battle?
JJ: [Long, quiet pause]. That's a tough question. It's going to sound weird, but accomplish the mission. Do what you're here to do. Get these troops on the ground or get these troops off the ground or, with the gunships, get the fire in the right place. It was just, "do my duty." I flew Slicks for another six months with the First Cavalry. I was in charge of a team of slicks just weeks after [the crash]. I was damn proud of myself.
SMN: There was no interest in re-upping (re-enlisting)?
JJ: Oh, fuck no. [Laughs]. Once is enough. And you knew, that if you did re-up, you were going to go back to Vietnam. You might get a year in Germany or some place, but you were going to go back. And it's amazing how many guys got their year off, and went to plush assignments [for a year], then back to Vietnam, and were killed the second time.
SMN: What do you remember thinking when you knew you were leaving Vietnam?
JJ: Tremendous relief to get out of there. Get me out of here. Enough is enough. I did my duty.
SMN: You got out in 1967, but the war lasted another eight years…
JJ: As the war kept going, my feelings were enough is enough. Get us out of there, no matter what it takes. The way we're fighting, we're not going to win this thing.
SMN: How has history treated how we look at Vietnam?
JJ: Now, we're the veterans. The World War II guys are all essentially dead. The Korean War veterans are dying like crazy. So, we're the ones carrying the torch as veterans, and I think with great respect from the general population. I did not realize how much of this war was Kennedy's until I watched [the Ken Burns documentary]. Now? I assume I'll finish the series, but it's getting more difficult to watch it, with all the bodies and brutality. Don't fight a war you can't win. Have an end game before you start.
SMN: And not knowing your enemy before going in…
JJ: Oh, certainly that. Yes. Every American knows the blunders we made in the last 20 years going places we had no idea who the enemy was. Only God knows what's going to happen here in North Korea. But, that's a different business. Nukes we're talking about — a whole new dimension to this thing.