Archived News
Brunch ordinance adoption varies in WNC
Wednesday, September 20, 2017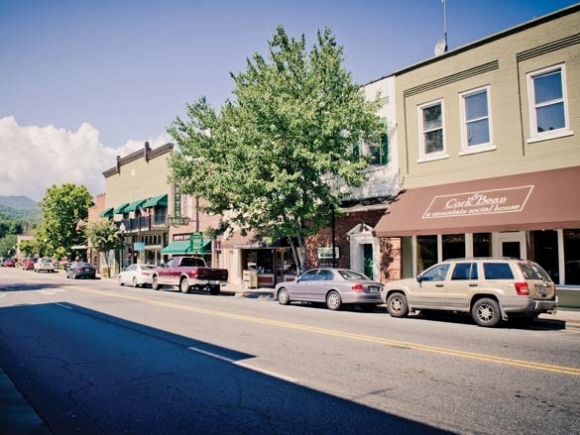 With the June 29 passage of Senate Bill 155, North Carolina became the 47th state in the union to allow alcohol service before noon on Sundays.
Reaction in Haywood County to the "brunch bill" has been mixed and is ongoing; to the west, matters are still developing, but to the east, they've largely been settled.
"We approved it," said Hendersonville City Manager John Connet. "We were one of the early ones."
Records show the July 6 vote was 4-1 in favor.
The Henderson County town of Mills River, home to the Sierra Nevada brewery, likewise wasted little time in adopting a brunch ordinance; Town Council unanimously passed one July 13, with Blue Ridge Now reporting that the brewery would open at 11 a.m. on Sundays once it could adequately staff the extra hour.
Asheville passed its ordinance July 25. Buncombe County failed to pass one Aug. 1 because a unanimous vote is required to pass it on first reading; it then passed 5-2 on August 15.
Governments west of Haywood County appear to be a step behind the Town of Waynesville, which adopted a brunch ordinance with little fanfare Sept. 12 — except for Bryson City, where a brunch bill failed earlier in September by a vote of 3-1.
But they do appear to be on pace with other Haywood governments like Canton and Maggie Valley — that is, in the midst of the planning or public input phase of ordinance adoption.
"At our October meeting, we've got a public hearing," said Franklin Mayor Bob Scott, who added that the only opposition he'd heard was from the Christian Action League, a Raleigh-based Christian evangelical public policy group headed by Dr. Mark Creech that regularly voices opposition to such issues across the state.
Paige Dowling, Sylva's town manager, said that her town had attempted to take up the issue Aug. 10, but because of a board member's planned absence had to reschedule a public hearing for late September.
"Several restaurant owners had asked us when we would be considering it," Dowling said of the impetus behind the proposed ordinance. City Lights Bookstore had also expressed interest, she said.
Outside Sylva, Jackson County Manager Don Adams said the Cashiers Chamber of Commerce asked to come before the board during an October work session to make its case for an ordinance. Cashiers is not an incorporated municipality, so the county would have to pass an ordinance for restaurants in that community to be able to sell alcohol before noon on Sundays.
Brunch bill status in WNC
Asheville: Yes
Bryson City: No
Canton: pending
Franklin: public hearing pending
Hendersonville: Yes
Mills River: Yes
Sylva: public hearing pending
Waynesville: Yes
Haywood County: no action
Jackson County: October discussion