Archived Opinion
Reflections on a divided America
Wednesday, September 06, 2017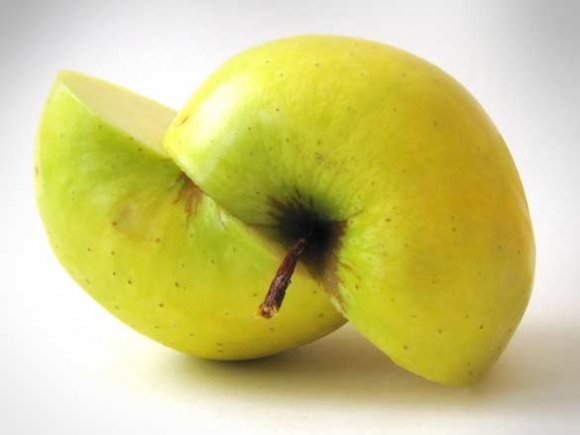 As President Trump's administration continues to descend further into chaos with each passing week, there are a few truths that we will have to reckon with when it comes to an end, whether that occurs in a few years, a few months or a few weeks. The biggest of these is also the most obvious: we are a nation divided. Though polls show that Trump's support is dwindling slightly, there remains a solid core of Trump voters who still support him and believe that his problems are essentially the fault of the media and of sore-loser liberals, who in their view refused to accept the legitimacy of his presidency and are thus undermining any chance he has of being productive or successful.
Of course, Trump's emergence as a potential candidate for the office began with his championing of the "birther movement," when he sought out any opportunity to get in front of a camera and suggest that there were "serious questions" about the facts of Barack Obama's birth and the legitimacy of his presidency. The irony of this should be apparent to anyone, but apparently not to the Trump core.
Even so, the problems we face as a country divided are not specifically about Donald Trump, any more than the racial problems we face were not about Barack Obama. In both instances, the election illuminated rather than created these problems. Trump is more of a symptom than a cause, although his exploitation of the seething anger and resentment of millions of white middle- and lower-class voters has made this divide sharper (if not wider) and more clearly defined than ever before.
There are two core principles of the far right that have defined the Republican party for many years now, principles that preceded and paved the way for a Trump presidency: 1) the media cannot be trusted, when the media is defined as any news source outside of Fox News, Breitbart and other select areas of the right-wing echo chamber, and 2) the economic problems of the lower and middle class are the fault of unions, immigrants, minorities and government programs, defined as any program that does not specifically benefit them, and even some programs that do. Despite nearly 40 years of evidence to the contrary, these voters have bought into the mythology of trickle-down economics, believing that tax cuts for the wealthy will promote job growth and a better life for the middle class.
These principles have been so deeply cultivated and embedded in the Republican party that millions of voters have, for years, voted against their own self-interest, as Republican policies have wreaked havoc with health care, public education, programs for the poor and so on. Where spending cuts were once deemed necessary in the name of fiscal responsibility and balancing the budget, the towering deficit has for decades — certainly since the Reagan administration — been an important issue for Republicans only when a Democrat is in the White House. When a Republican is in the White House, spending cuts are made not to bring down the deficit, but to fund tax cuts for the fat cats and huge corporations.
These voters rail against welfare programs for the poor, even poor children, but are utterly silent on corporate welfare. Just to cite one example, where is the Republican outrage over Boeing getting a $13 billion government handout? Nope, better that outrage be reserved for someone using $30 of welfare money on cigarettes or cat food.
Trump was going to change everything for the middle class. He promised to 'Make America Great Again." Of course, he has done no such thing. His long string of failures since becoming president has become an embarrassment to the party, so much so that many key Republicans have begun speaking out, which is causing more than a little friction between Trump and his own party. So far, this does not seem to be resonating with Trump's core supporters, who seem to be sticking with Trump and turning on those Republicans with the temerity to question the president on anything he says or does.
Sometimes it seems that Trump's core voters believe that "standing by your man," regardless of how outrageously he speaks or behaves, is a sign of loyalty or resilience, as if such unwavering allegiance is a sign of strength instead of a failure of nerve. One of the things I hear over and over from Trump supporters is that they never heard any complaints from the left when Bill Clinton and Barack Obama were in the White House. They wonder why the country won't unite around Trump the way it united around Clinton and Obama.
This is pure nonsense. Clinton was a centrist and an opportunist, and a great many Democrats did not trust him. He won on the same kind of personal charm and charisma that Ronald Reagan had, and he won running as a centrist, but he always had detractors on both the left and the right.
I was never a big fan of either of the Clintons and once accused the former president in one of my columns of having few, if any, core principles that he would not compromise to get votes. I doubt very much that Trump has any real core principles other than favoring policies that benefit the wealthy. Everything else is about catering to the crowd. When he suggests a "Second Amendment solution" for Hillary Clinton or promotes police brutality in a speech, he is chumming the waters more than he is speaking from conviction, but his words are no less dangerous, reckless or irresponsible, whatever his motives may be.
One thing that seems clear is that our differences are no longer so much about principles or convictions as they are about choosing a side and abiding by it no matter what. We cannot continue along this path if we are to have any chance of repairing this rift and healing some pretty deep wounds.
We are going to need to put aside talk of Trump or Obama or Clinton or the media and decide what we value as a country. What are OUR core principles? If we value education, we must support it. If we value inclusiveness, we must include people. If we value unity, we must stop demonizing entire groups of people based on ethnicity, religion or sexual orientation. If we value fairness, we must stop voting for politicians who espouse policies that further divide us economically. If we say we are Christians, we have a responsibility to love our neighbors and take care of "the least of these." If we are Americans, we must understand that the freedom to practice our religious faith does not mean imposing it on others. If we believe in freedom of speech and expression, it means we cannot shut down or shout down ideas that seem hateful or offensive to us.
There is plenty of room for improvement on the left and the right, but we cannot improve until we focus on our values instead of unconditional allegiance to our leaders.
Trump once said, when he was still campaigning, that he could "stand in middle of Fifth Avenue and shoot someone and not lose voters." I laughed about that then, but I am not laughing now. Leaders in the Republican Party and many of the most respected journalists in America who identify as conservative have been highly critical of Trump, but the core is unmoved.
Is there anything — anything at all — he could do that would rattle his base into reflection? If not, how can we have that conversation about America that we so desperately need to have? When can we start talking about principles, values and ideals again?
No, Donald J. Trump is not the cause of all of this. Rather, he is the embodiment of our conflict, reflecting and magnifying it back to us. And it is not a pretty sight.
(Chris Cox is a teacher and a writer. This email address is being protected from spambots. You need JavaScript enabled to view it..)