Archived News
Franklin mayor to help lead new mayors group
Wednesday, August 30, 2017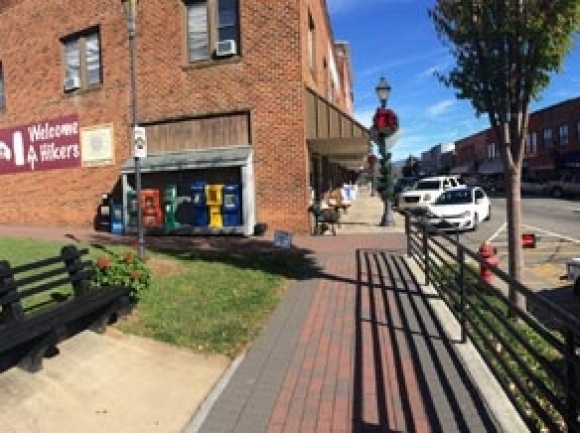 Franklin Mayor Bob Scott will help lead a new organization of North Carolina mayors dedicated to improving life in all the state's municipalities by focusing public attention on finding solutions to critical issues.
Scott is one of 11 North Carolina mayors selected to serve on the new North Carolina Mayors Association Board of Directors and will serve as vice-chair of the board.
Scott said he hopes the board can find solutions to many of the issues and challenges all municipalities in the state are facing.
"I want everyone to see that we have common problems, and the fact we can come together and discuss these problems and talk about what works and doesn't work is always a positive thing," he said.
The group is an affiliate organization of the North Carolina League of Municipalities formed specifically to provide a platform for all of the state's mayors to work together to address the major goals and challenges of cities and towns.
The board approved its bylaws this week and will begin meeting in coming weeks to organize around specific policy goals, as well as to share best practices that can improve quality of life.
"The North Carolina Mayors Association will offer a tremendous opportunity for N.C. mayors to network and learn from each other. Good government happens when we all work together and mayors can be the influence to make that occur," said Wake Forest Mayor and board chair Vivian Jones. "I know Mayor Scott will do a great job and will bring a unique perspective to our discussions based on his experiences in Franklin."
Scott has served as Franklin's mayor since 2013 and served as a town alderman for 11 years prior to that. He is up for election again this November and is once again running unopposed. He also serves on the N.C. League of Municipalities Board of Directors.
The North Carolina Mayors Association will hold its first official meeting on Sept. 20 in Greenville in conjunction with CityVision 2017, the N.C. League of Municipalities annual conference.
— Jessi Stone, News Editor