Archived Opinion
Civil War monuments don't stand a chance
Wednesday, August 23, 2017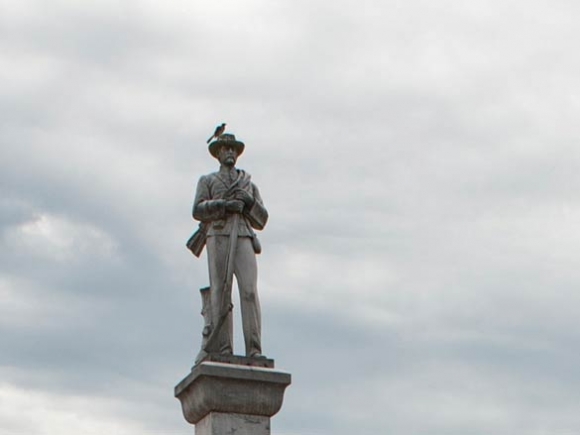 "The past is never dead. It's not even past." — Nobel prize winning author William Faulkner
This oft-trotted out line from William Faulkner's novel Requiem for a Nun has perhaps never in recent decades seemed more apropos than at this very moment in our history.
The Civil War, slavery, the Jim Crow South, the Civil Rights era, racism, bigotry and the First Amendment are suddenly all part of a national conversation. The South — and in fact all of this nation — is struggling to deal with a tortured past that undoubtedly manifests itself in the Civil War statues and emblems that still adorn public places.
In my entire life as a Southerner, I've never held so many meaningful, thoughtful and sometimes troubling conversations about how to handle the harsh history of that war and the issue of slavery that was the catalyst for it. The Charlottesville protest and killing has propelled so many vitally important issues into the forefront that many of us are still trying to wrap our heads around what we believe.
There's no doubt that Confederate leaders were fighting for slavery. Call it "states' rights" if you will, but the right those states most coveted was to continue slavery and not be told by President Lincoln and others that they could not own blacks.
On the other hand, nearly all conscripted Confederate soldiers were not slaveholders and were patriotic in the same way as the Founding Fathers. Remember, the Civil War started less than 100 years after the Revolution. Some of these 18- and 19-year-old draftees had grandfathers who fought the British, and probably most of them had never traveled far from home. They were Southerners and, in their world view, absolutely had to support the war.
But now the situation is completely different. Is it possible for someone who is not racist to support keeping statues of Gens. Robert E. Lee and Stonewall Jackson in public squares? I think so, at least that's what my heart tells me. For many people those statues are memorials to the dead and stark, physical reminders of a mistaken cause instead of adulatory symbols of the Confederate leaders.
When it comes to the memorials, are we going to recognize the difference between memorials to Civil War dead and statues to its leaders? If my great-great grandfather fought for the South and died in battle, them I wholeheartedly believe that his sacrifice is worth honoring and the politics, rights and beliefs of others be damned.
This conversation could have gone a different direction. However, with the current divider-in-chief at the helm, our differences are exacerbated and disagreements blow up into full-scale battles. By emboldening the haters, Trump has heightened the fears of those who may have stayed on the sidelines. This debate goes much deeper than Trump could ever fathom, but as president he could have helped when he instead fanned the flames.
Speaking of the sidelines, I'm reminded of how we treated the haters when I was a young reporter back in the late 1980s. Informed that the KKK was holding a march in the small North Carolina town where I worked, we chose to simply not cover it. A few years later in another small North Carolina town, we did the same. We ignored them, like you do a 5-year-old whining for attention. So, while they donned robes and waved rebel flags, we sat in our air-conditioned offices, not giving the hate-fueled fearmongers what they wanted most. It felt fantastic.
Symbols, though, do matter. A Confederate flag can mean just one thing to black Americans — hatred, servitude, brutality and death — and I completely understand that. It took South Carolina lawmakers including former Gov. Nikki Haley no time to remove the flag from state capitol grounds a couple of years ago after Dylan Roof's murder rampage in black church. They knew how important it was.
Racism and bigotry are repugnant, and so are the people who espouse it. Those haters are the ones who have decided this issue once and for all: the statutes and obelisks (yes, including the Vance Monument in Asheville) are coming down or will be renamed. Some will end up in museums, others forgotten in basements or defaced and destroyed. It may be a slow march to that future, but it's where we are headed.
In my heart, I'm OK with that future. Symbols matter.
(Scott McLeod can be reached at This email address is being protected from spambots. You need JavaScript enabled to view it.)