Archived Arts & Entertainment
DSO returns to WNC
Thursday, August 17, 2017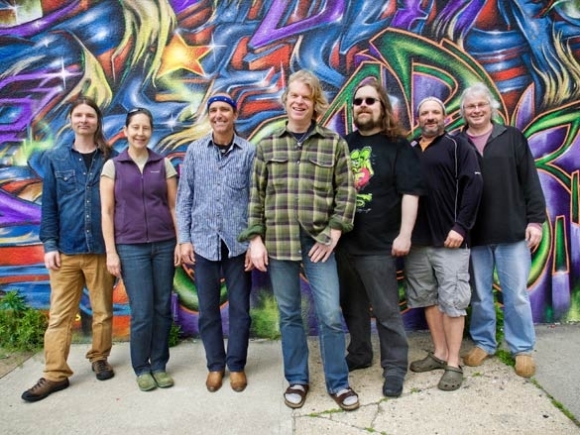 In their 20 years together, the members of Dark Star Orchestra have equaled — if not surpassed — the number of shows played (over 2,300) and endless miles traveled by the Grateful Dead.
As torchbearers for the sound, attitude, and ultimate message of the Dead, DSO have emerged headlong into the 21st century as a platform of simple compassion and sincere human connection between all walks of life — the exact social hub the Dead provided from 1965 to 1995.
A melting pot of rock-n-roll, blues, jazz, folk, and Americana music, the music of the Dead has remained a beacon of light in dark times — past, present, and future. And with DSO forging ahead into their third decade, the band sees itself on more of a mission, an ode to the Dead and its fan (or soon-to-be fans), all of which aiming to find coming ground in an often unstable and rocky world of high tensions and unknown outcomes.
The Smoky Mountain News caught up with DSO keyboardist Rob Barraco. A long-time Deadhead, Barraco talked of numerous "war stories" in trying to follow the Dead, make lifelong friendships with those surrounding you also in search of a better tomorrow, his time playing with Dead bassist Phil Lesh, and what it means to carry the music of the Dead into new and exciting realms.
Editor's Note: Dark Star Orchestra will be performing Aug. 18-19 at Pisgah Brewing in Black Mountain. Tickets are $27 in advance, $30 day of show. There are $48 two-day passes available. The "Hopster VIP" package is $55 or one-day, $90 for two-days. To learn more and/or purchase tickets, click on www.pisgahbrewing.com or www.darkstarorchestra.net.