Archived Arts & Entertainment
Comin' Home: Former Black Crowes start anew with Magpie Salute
Wednesday, August 16, 2017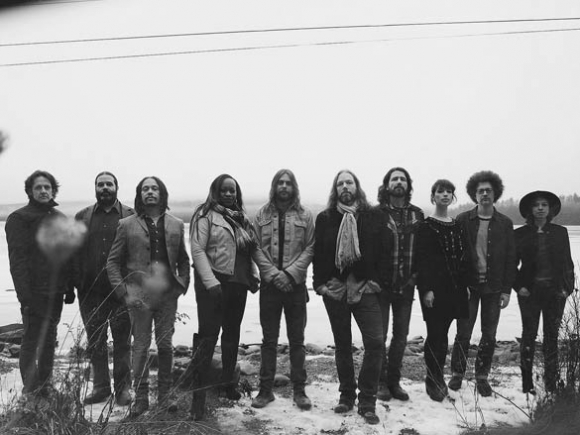 With the demise of The Black Crowes in 2015, Rich Robinson was in search of new digs.
After decades of tensions and bad blood (publically and privately) between Rich Robinson and his older brother, Chris, the siblings walked away from the Crowes, one of the great rock acts of the modern era. Although the Crowes are likely bound for the Rock & Roll Hall of Fame, the music has never stopped for the Robinsons in their separate endeavors.
Both brothers were already comfortable with solo projects, something each retreated to as the fate of the Crowes remained unknown for several years. And as the Chris Robinson Brotherhood continues to wander down its path of all things cosmically rock-n-roll, Rich decided to take his own pursuits to another level.
Taking pieces from his original solo band (which includes Crowes bassist Sven Pipien), Rich added a handful of new, talented faces to unveil The Magpie Salute. He, perhaps most importantly, brought former Crowes six-string ace Marc Ford into the fold. The rock act also included the late Eddie Harsch, former keyboardist for the Crowes, who unexpectedly passed away in November 2016, just as they were preparing for their first shows together in January.
Currently at 10 members, The Magpie Salute is a tongue-and-cheek shot across the bow of the Crowes. Though Rich won't shy away from the rock juggernauts legacy (and beloved radio hits), he also won't be defined by it completely, as seen by the group's wide-open door of renewed creativity, songwriting contributions, and endless possibilities within the live setting.
The Smoky Mountain News recently caught up with Pipien and Ford. They spoke of Harsch and how his presence remains felt each night onstage, where the Crowes stand in the grand scheme of things looking back, and what it means to have full circle moments between the former Crowes — within The Magpie Salute, and within their long-time friendships.
Editor's Note: The Magpie Salute will perform at 8 p.m. Sunday, Aug. 20, at the Diana Wortham Theatre in Asheville. Tickets are $37.50 per person and can be purchased at www.dwtheatre.com. To learn more about The Magpie Salute and/or to purchase their new self-titled album, go to www.themagpiesalute.com.