Archived News
HCC unveils new public training building
Wednesday, August 16, 2017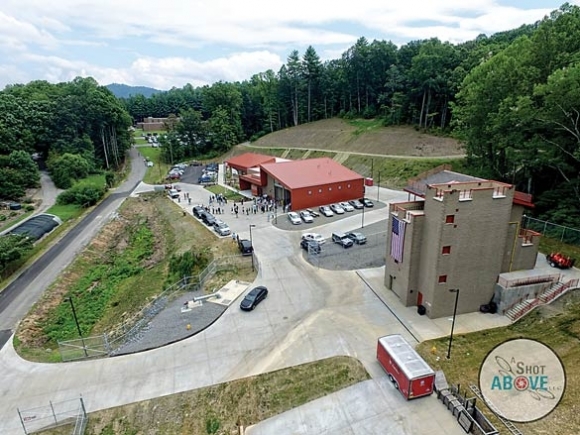 A brand new Public Services Training Facility was unveiled Monday at Haywood Community College.
The $5 million facility will host required certification and training courses for firefighters, rescue workers, law enforcement, SWAT teams, emergency medical technicians and prison guards, with sets and props for acting out simulated scenarios.
Construction of the building was funded through a combination of a quarter cent sales tax and loan funds. Haywood County commissioners designated the quarter cent sales tax to HCC in 2008 for the completion of capital projects.
It will cost about $126,000 a year to run the fire and rescue training center — primarily due to the specialized burn tower, which would get a beating from gas-fueled pyrotechnics, smoke machines and a regular dousing with water and fire retardants.