Archived News
SCC weather balloon team to launch on eclipse day
Wednesday, August 16, 2017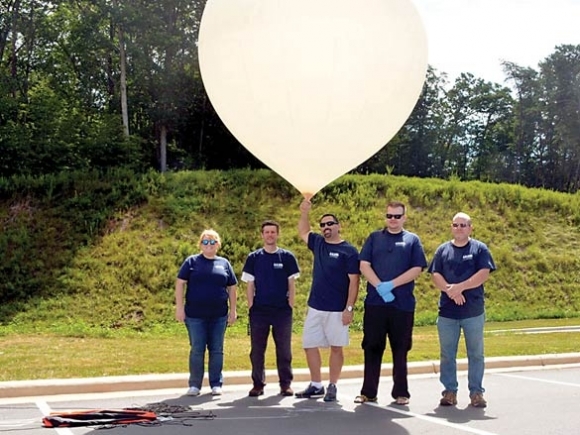 On Aug. 21, the day of the Great American Eclipse, 50 high-altitude weather balloon teams from across the country will launch their payloads into the air to capture live images and video from the edge of space that will go straight to NASA's website.
Southwestern Community College is the only community college out of the 50 eclipse teams.
SCC's eclipse balloon team will travel to Tri-County Technical College's campus in Anderson, SC, where they will launch the balloon 90,000 feet in the air to capture images and video of the Earth's shadow during the eclipse.
This will be NASA's first-ever attempt at live streaming an eclipse.
"We are so excited to have this opportunity and are so thankful to Tri-County Technical College for letting us launch on their campus," said Jesse Moore, SCC's high-altitude weather balloon team leader.
To watch the live-stream, visit https://stream.live/eclipse. To see SCC's video and images, scroll down on the right side of the screen and look for "SCC Mountain Flyers."
The location of the launch may change due to weather patterns or other unforeseen circumstances, but SCC's eclipse team will have their ground station at Tri-County regardless.
SCC received a NASA-funded grant in 2015. The high-altitude weather balloon team is one of many projects that SCC has been able to accomplish through the grant.