Archived News
Waynesville residents wary of annexation, zoning
Wednesday, August 16, 2017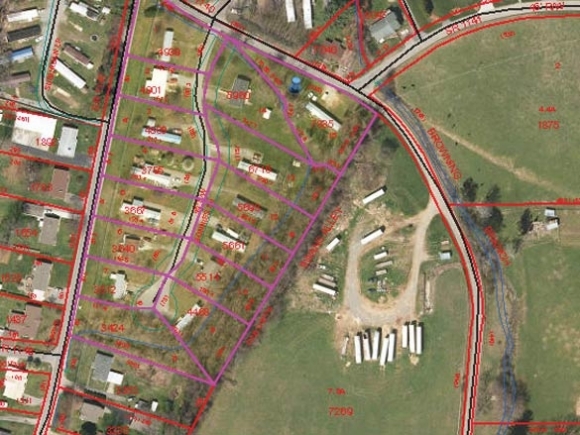 Grandview Circle residents concerned about property values and crime turned up at the Waynesville Board of Aldermen meeting to get way out in front of an annexation that they suspect soon will become a trailer park.
Michael Contino and Thurman Blaine spoke Aug. 8 in opposition to a voluntary annexation petition for a parcel at 292 Lickstone Road, which abuts their back yards.
"We've never had the sheriff out here and we'd like to keep it that way," Blaine told aldermen during the public hearing.
Contino expressed concerns about the neighborhood's property values declining.
"We have a safe, quiet, well-established neighborhood," he said Aug. 14. "We wouldn't mind if houses went in, but if there's low-income apartments or trailers, that normally brings with it less quiet and less safe environments."
Right now, the mostly empty 4.08-acre parcel, which aldermen unanimously voted to annex that same night, contains only a modest family home, detached two-car garage and various outbuildings.
But the parcel's owner is what's raising eyebrows on Grandview Circle; June Lanning Ray owns 15 other plots just north of Grandview, off Allens Creek Road and straddling Bonnie's Lane. On those parcels sit mobile homes.
Ray's 15 parcels in the mobile home park feature 13 units on 6.32 acres, or about 2.2 units per acre.
Although some of the trailers are little more than unadorned, bare-bones budget housing, they all appeared well kept with no obvious signs of blight or disrepair.
Contino, however, says that as he sits on his back porch, the sound of gunfire is "frequent."
"At times it sounds like a machine gun, and then other times, like a cannon," he said, adding that he wasn't entirely sure the gunfire was coming from Bonnie's Lane, but he suspected it was.
Records from the Haywood County Sheriff's for Bonnie's Lane office show 58 calls for service from September 2015 through August of this year; although many are non-criminal incidents like welfare checks, civil service of papers, or the 11 medical emergencies listed in the records, there were two domestic disputes and two noise complaints logged, as well as a few other minor nuisances.
When reached for comment, Ray – the elected Clerk of Superior Court – said there will be no mobile homes on the property.
"I can promise you that," she said.
Counter intuitively, Ray has subjected herself to greater restrictions by having her annexation petition request granted; now, the parcel is part of the town of Waynesville, which has fairly comprehensive and fairly enforced zoning practices.
Ray said that currently, she's in the middle of a feasibility study and plans to create a multi-unit affordable housing development on the site, which is where she grew up.
Annexation, Ray said, was the only way to get the city services she says are needed to successfully execute the development.
"The property annexed into the town is zoned Allens Creek Neighborhood Residential," said Elizabeth Teague, Waynesville's development services director. "This property was within the town's Extra-Territorial Jurisdiction and already zoned, therefore the zoning does not change with annexation."
Teague said that Allens Creek Neighborhood Residential zoning allows 10 units per acre, and up to 16 with a special use permit — all of which is subject to additional constraints like lot standards and setbacks.
If Ray wants to change that zoning, she'll need to make an appearance before the town's Planning and Zoning Board, which will attempt to determine acceptable usage of the plot. That board will in turn make a recommendation to the Board of Aldermen. Aldermen are not bound to accept the planning board's recommendations, but they do take them seriously.
Any potential zoning request would also be considered in light of Waynesville's 2020 Land Development Plan, which classifies the land as rural.
"This category includes land use best suited for very low density residential development and agricultural uses… areas where utility services are not typically provided and significant farmlands are generally included in this classification," reads the plan, which goes on to stipulate desired uses for parcels so classified as
farmland, fallow fields, uncultivated tracts or very low density housing with approximately one unit for every 5 acres.
"That's part of what we look for — consistency," said Assistant Town Manager Amie Owens.
In the event Ray moves to change the zoning or doesn't follow through with her promise, Contino says he's already talked to his neighbors, and they're ready for a showdown.
"I would say we'll show up probably with about 50 people," he said.