Archived News
Sneed vetoes power bill assistance program
Wednesday, August 16, 2017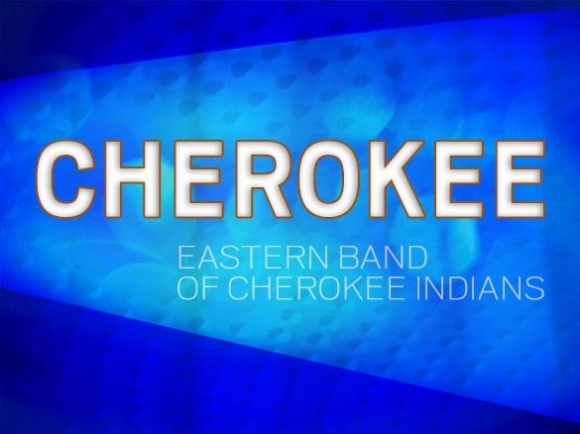 Principal Chief Richard Sneed has vetoed legislation that Tribal Council passed in July setting up a program to pay power bills for tribal elders.
"I understand that there will be those who will try to politicize this decision and say that I do not care about our elders," Sneed wrote in an Aug. 13 Facebook post. "Nothing could be further from the truth. The reality is that the petitioner, Mr. (Patrick) Lambert, provided absolutely no data to support the need or the projected cost for this program. The decision to veto this resolution is based solely on the data that is included with this post."
The program, known as Power to the People, would have given elders living in Haywood, Jackson, Swain, Graham and Cherokee Counties a monthly credit of up to $120 per month on their electric bills, and elders who were customers of Cherokee Water and Sewer would no longer be charged for those services either.
Lambert submitted the Power to the People resolution in April, when he was still principal chief. Lambert had estimated the program's annual cost at less than $2 million and said it would likely cost closer to $1 million.
"This could be something that will be fairly inexpensive yet potentially life-changing to help elders," Lambert told Tribal Council in July. "A lot of them are watching kids and grandkids, raising them basically, and that's where this concern came from."
However, Sneed said in his Facebook post, the actual cost of the program could be far greater than $2 million per year. According to the Tribal Enrollment Office, 2,137 enrolled members would qualify for the program — if all of those people live in separate households, the annual cost for power bills would be $3.1 million, while if they all lived with a spouse who was also an elder the cost could be $1.5 million. That figure didn't include estimates for water and sewer subsidies.
Further, Sneed said, the number of elders is expected to rise steadily over the coming years, meaning that by 2026 the number of tribal elders could reach 3,873, incurring an annual cost of $5.8 million if all elders live in separate households, with additional cost for water and sewer.
Many other programs exist, he said, to take care of tribal elders. Currently, the tribe spends an estimated $14.8 million per year on services to elders, such as home repairs and Christmas checks. The figure also includes benefits given to all tribal members, regardless of age, such as per capita checks and free Cherokee Fitness Complex membership.
"The data is clear, we take care of our seniors, but the cost of this program is detrimental to the future financial security of the Eastern Band, and therefore I am obligated to veto it," Sneed wrote.
Lambert takes issue with Sneed's calculations. He said that the figure of 2,137 elders reflects the total number of enrolled elders, not the number of elders who live in the five-county service area — the real figure, he said, is about 1,000. He made the same point in July, putting it at 1,150. Not all would reach the maximum benefit of $120 per month, and many live together as couples. Sneed's numbers had also figured that all elders who receive assistance with electric bills would also receive free water and sewer — but the geographic area for water and sewer benefits is significantly smaller than the area that would receive power bill assistance. Lambert said that only about 200 elder households are on Cherokee Water and Sewer.
"People are tired of politicians using data that only they are privy to, to try and kill ideas that would help Cherokee families just to suit their own politics," Lambert wrote in a statement. "We are so much better than that."
Lambert originally introduced the resolution during the April 4 Budget Council session, when he was still principal chief. It was tabled. The resolution then appeared during the April 18 Grand Council Lambert held, with 95 percent of the 1,242 people voting on the question in favor of approving the program. The resolution was tabled once more after resurfacing at the May 31 Budget Council meeting — which occurred just six days after Council voted to remove Lambert from office — and Tribal Council held a two-hour work session on the topic July 5 before ultimately passing the resolution July 6.
The resolution passed narrowly, however, with 45 votes in favor, 37 against, 6 abstaining and Chairman Bill Taylor, of Wolfetown, and his 12 votes absent. Overturning a veto would require at least 66 of Tribal Council's weighted votes, meaning that some councilmembers would have to change their minds for the program to be enacted.