Archived News
Despite district distractions, groups prepare for 2018
Wednesday, August 16, 2017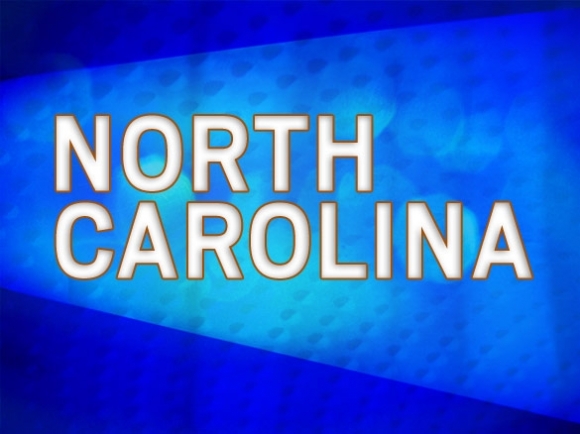 Although Haywood County's municipal elections in Canton, Clyde and Maggie Valley will garner the most attention through November, state legislative campaigns will fire up shortly thereafter — if not sooner.
While who's doing what where and when are always questions at a time like this, they've never been so more than now, as almost every aspect of that equation is up in the air.
Where
North Carolina's legislative districts are currently getting an overhaul, thanks to a court order with a hard deadline of September 1.
The 28 districts ruled "racial gerrymanders" in August 2016 by the U.S. District Court for the Middle District of North Carolina are mostly in the eastern part of the state, but as one district is manipulated, so necessarily must be those adjoining.
That ripple effect might reach across the state and alter far more than 28 districts, or it might not — it all depends on how the Joint House and Senate Redistricting Committee reconciles its core principles of compactness and contiguity with the very practical concern of drawing districts with partisan advantage.
Which they're totally allowed to do.
Mystifyingly, since the District Court case was about race and not partisanship, nonpartisan redistricting isn't a part of the overhaul.
Even more mystifyingly, since the District Court case was about race, race may not be used to draw the new districts. At all.
Whether this helps or hurts those voters so judged disenfranchised remains to be seen. Rep. Mike Clampitt, R-Bryson City, said he's not been privy to redistricting proceedings thus far.
When
One of the few things that's not in doubt is when the elections will take place – but it was, for a time.
The District Court's 2016 gerrymandering ruling also ordered immediate elections with new districts on the premise that since the districts as drawn were illegitimate, the legislators elected thereby were likewise illegitimate.
When North Carolina took that case to the U.S. Supreme Court, SCOTUS affirmed the gerrymandering part of the ruling, but vacated the special election stipulation, which likely would have set the legislative elections to coincide with this November's Municipal Elections.
When that ruling was bounced back to District Court, plaintiffs again asked for a special election, but were rebuffed.
Regardless, the 2018 statewide General Election will be held as usual on the Tuesday after the first Monday in November.
What that means is that the period of rumor and intrigue that inevitably precedes state legislative elections should begin, as normal, right around the holidays.
Two unique factors, however, may accelerate the start of that schedule.
Who
Love him or hate him, President Donald Trump may already be the most polarizing political figure in American history.
Given that a president's first mid-term election is usually a good gauge of public support — even on down to the statewide level — 2018's elections could be interesting, to say the least, especially considering the effect Trump had locally in 2016.
Haywood's legislative delegation — all Republicans — benefitted from his strong showing here, and no one more so than Bryson City's Rep. Mike Clampitt.
In a shocker, Clampitt bested popular, long-time Western North Carolina legislator Joe Sam Queen by a margin of less than 300 votes after falling short in two previous attempts.
Rep. Michel Presnell, R-Burnsville, also saw a surge, posting her highest percentage win ever.
How closely their fates are intertwined with that of Trump — whom they both enthusiastically supported — is unknown at this pint, given the seemingly endless crises his administration has been dealing with since January.
Democrats, however, are already targeting Presnell and Clampitt.
A group associated with the Indivisible movement called Flip NC says it's taking "targeted, evidence-based action" to elect progressive candidates around the state, and recently issued a list of target districts it calls "flippable."
Currently, Republicans hold veto-proof majorities in both houses of the N.C. General Assembly.
According to Flip NC, demographics in the state Senate make the House a more attractive target for concerted effort; of the 74 Republican-held seats, 14 are flappable, and if flipped would knot the House at 60-60.
Although Flip NC representatives couldn't be reached for comment for this story, its website says flippability exists in districts where Republican representatives serve large numbers of voters who chose Democrats in the gubernatorial, senatorial and presidential races in 2016.
The list says that Rep. Susan Martin, R-Wilson, may have the best chance of being unseated, based on high vote shares in her district for Democratic U.S. Senate and N.C. Governor candidates in 2016.
The highly-visible Nelson Dollar, R-Cary, comes in at a surprising second, followed by Chris Malone, R-Wake Forest, followed by Clampitt.
Presnell, on the other hand, doesn't even belong on the list, statistically; she's far stronger demographically than each of the preceding 13 candidates on the list; however, Presnell's inclusion is explained by an asterisk.
"*N.C. House District 118 appears less competitive based on statewide elections but is included due to local political conditions and N.C. House voting history in the district."
Presnell appears once again prepared to accept a challenge by her 2016 opponent, Democrat Rhonda Cole Schandevel, who was defeated in a margin that was larger than many Democrats expected.
Schandevel is hosting a "Campaign Kickoff" event at noon on August 26 at the Canton pool on Penland Street, and although the Facebook event doesn't say what she's running for, it's assumed that her strong campaign in 2016 has encouraged her to give unseating Presnell, who said she will run again, another shot.
Clampitt, however, has been vulnerable from the start; a thin victory over Rep. Joe Sam Queen has had Democrats in the 119th District salivating since November, but Clampitt thinks his actions in Raleigh speak for themselves and warrant reelection.
"I believe I have been able to show people that I'm effective and able to accomplish goals in Raleigh, rather than just give a bunch of lip service," he said August 14, adding that he "absolutely" plans to run again in 2018.
Queen wasn't as certain as Clampitt, but refuses to rule out another run for his old seat.
"I'm definitely considering it," Queen said. "I've been listening to people, gathering input, doing the data analysis and being thoughtful as to whether I'm the best candidate or if there might be someone else."
Queen said he'd possibly decide after Labor Day as he continues to talk with county party chairs and supporters.
He also thinks that Western North Carolina Districts like those of Presnell, Clampitt and Kevin Corbin, R-Franklin, won't change much, if at all.
"[The Republican-controlled redistricting committee] will do exactly what they feel is in their best interest," Queen said. "They have proven that. We'll just have to wait and see what happens."