Archived Arts & Entertainment
Local governments plan for the worst, hope for the best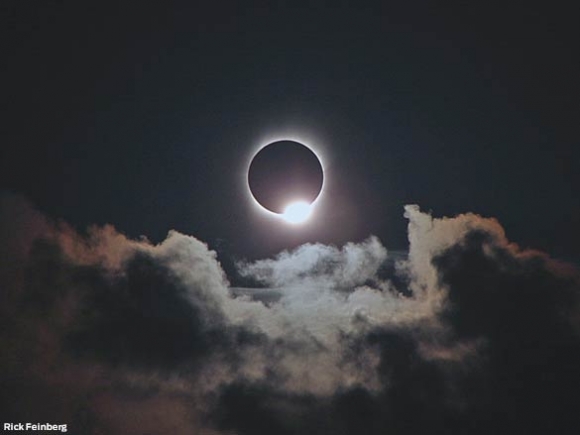 There are still many unknowns as the historic Total Solar Eclipse approaches Aug. 21, but local governments are trying to prepare for the worst-case scenario while hoping for the best.
It will be the first time in the last 100 years a solar eclipse has been visible in the U.S. so emergency planners don't have any experience in dealing with such an event and don't have many colleagues to turn to for advice.
"We're trying to get people prepared for this, but we've never anticipated something like this — we've never done this in our career and we'll never do another one," said Warren Cabe, emergency management director for Macon County.
The eclipse will occur during a two-hour timeframe from 1 to 3 p.m. Those within the 70-mile path of totality will witness daylight fade like dusk before being in complete darkness for about 2 minutes as the moon covers the sun. Then as the moon moves away from the sun, there will be a dawn-like experience in the middle of the day. Visibility of the eclipse will be dependent on the weather. If it's raining or cloudy, visibility could be limited and everyone's excitement and anticipation could quickly turn to disappointment.
Macon County
Macon County commissioners decided the expected eclipse madness on a Monday warranted a paid holiday for non-essential personnel, but Sheriff Robbie Holland said his entire department would be working Saturday through Monday to cover any safety issues that could arise.
"We're going to take the worse-case scenario and prepare for it," Holland said.
Listening to the experts and taking into account the number of hotels, cabin rentals, and camping spots available in Macon County, Cabe said the county could anticipate having more people in town for the eclipse than Fourth of July crowds.
According to the official Great American Eclipse website, a total of 7.4 million people are expected to swarm the 70-mile path of totality across the U.S., which includes several Western North Carolina counties.
"When people are renting (camping) spots in a corn field for $150 a night and there's a waiting list, you can assume there's going to be a lot of people," said Commissioner Karl Gillespie.
While most Macon and Jackson county employees will get a paid holiday, town of Franklin offices will be open and employees will be working throughout the event. Town Manager Summer Woodward said the only street closure downtown would be a portion of Iotla Street — from Church Street to East Main — from 9 a.m. to 7 p.m. Town Hall's lower parking lot will also be closed as early as 8 a.m. as the town prepares to host an eclipse viewing station for residents and visitors.
The town will have extra portable toilets and trash bins located around town to accommodate the influx of people and emergency personnel will have a command station set up at the gazebo downtown to provide first aid, answer visitor questions and keep an eye on the crowds.
Woodard encouraged people coming to Franklin to carpool when possible, arrive early to find public parking and be prepared for traffic delays.
Jackson County
After discussions, Jackson County commissioners also decided to close county offices Monday, Aug. 21, and Jackson County students will now head back to school Tuesday, Aug. 22 instead of Monday.
Eclipse events will be spread out across Jackson County throughout the weekend and into Monday. For your convenience, www.nceclipse.com includes a site map showing visitors where events are taking place and where public parking is available in Sylva and Cashiers.
Railroad Avenue and a portion of Allen Street from Sylva Town Hall to Ward Plumbing will be closed Sunday night and most of Monday for events.
Haywood County
Haywood County agencies have already been coordinating with one another and preparing for heavy traffic and congestion surrounding Haywood County for the eclipse. DOT and the State Highway Patrol will have extra staff and officers on duty throughout the weekend and into Monday patrolling U.S. 74 and I-40.
Several places in Maggie Valley, Waynesville and Canton will be hosting eclipse viewing parties and other recommended viewing spots include Lake Logan, Lake Junaluska and of course the Blue Ridge Parkway will be packed with people trying to find the best overlook view.
August is already a busy tourism month on the parkway before factoring in the onslaught of folks coming for the eclipse. Parkway officials are cautioning visitors to expect delays, have a full tank of gas, bring plenty of water, sunscreen, first-aid kit and a hat since the overlooks don't offer much shade. Cell service is spotty on the southern end of the parkway and increased numbers of users may interrupt any available service.
Swain County
Several eclipse events will be held around Swain County, but there will be no road closures in the downtown Bryson City area except for Fry Street at the Great Smoky Mountains Railroad depot.
The train depot area will be used as a designated viewing site, but GSMR is also running a special eclipse train ride, which means people should anticipate heavy pedestrian traffic downtown.
The Swain County Event Park, located at Inspiration Park, 1130 Hyatt Creek Road, is also hosting an eclipse viewing celebration along with live music, food trucks and portable toilets.
Other popular viewing areas will be Darnell Farms and Riverfront Park.
Eclipse visitors should give themselves plenty of extra travel time to reach their destination. The North Carolina Department of Transportation is removing lane closures on primary routes in the 17 westernmost counties from Friday evening, Aug. 18 to Tuesday afternoon, Aug. 22. Other major interstates across North Carolina will be monitored, and lane closures could be removed if heavy traffic backups occur.