Archived News
Best use for Franklin property still being debated
Wednesday, August 09, 2017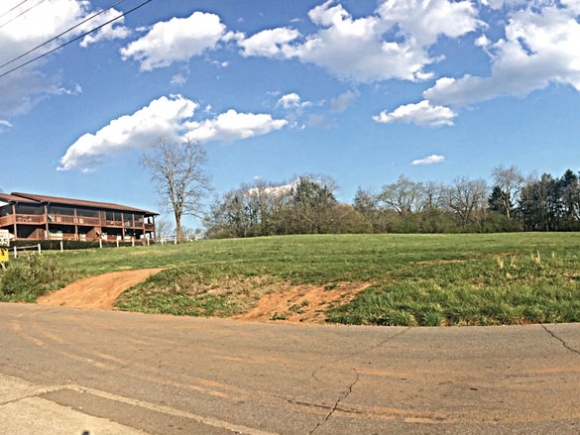 The town of Franklin has been sitting on a valuable piece of land for more than 12 years and still doesn't have any plans for how to best utilize it.
The town purchased the so-called Whitmire property on the corner of East Main and Highlands Road in 2004 for $1.6 million as a possible location for a new town hall facility. The town ended up building elsewhere, but the town board hasn't been able to agree on what to do now with the 12.7-acre tract.
The current board has made the property a high priority at its last two planning retreats and has heard several presentations from community members wanting to turn it into some kind of park or outdoor adventure center.
Councilmember Barbara McRae said she'd love to see the property be some type of mixed use with a park and affordable housing.
"What we need is housing for our millennial type young professional people," McRae said. "Several employers have told me they could hire more people if there was more housing available for them."
Councilmember Joe Collins has been more favorable toward selling the property to a developer so the town can recoup the money it spent on it.
"I think it's important for the board in principle to decide whether to — we need to get it back into circulation," Collins said. "I don't think it's a real practical option — as much as I admire the people who want to see it as a park — mostly just because the value of the property I don't think it's the best decision for the town."
Town Manager Summer Woodard brought up the property again at Monday night's board meeting in an attempt to get the board to move toward some kind of decision.
"It looks like we may be at a crossroads. We can do one of three options — continue to sit on property and come back to it in a couple years, look at selling it or the third option is to look at having a market study analysis done," she said.
Woodard said she contacted Southwestern Commission Region A and they put her in contact with a few different firms that could conduct such a market analysis to determine the best use of the property. A firm would make recommendations to the board regarding whether the 12.7 acres should be divided into multiple tracts or kept as one piece of property and whether it would be best utilized as public space or a commercial development.
Councilmembers said they would like to proceed with Woodard reaching out to those firms for cost estimates on a market analysis before moving forward. Woodard said she would present a few proposals at the September meeting.