Archived News
Gallery: Parade of Nations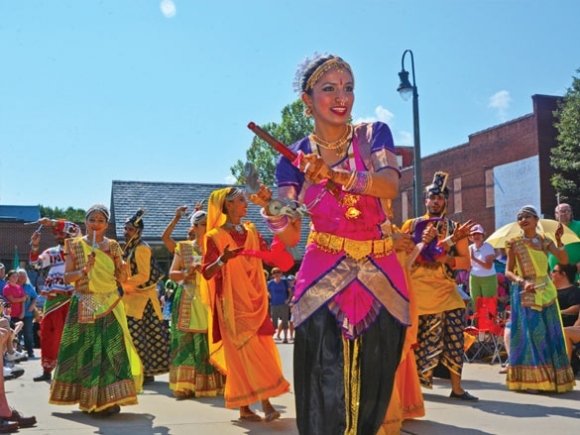 Each year, one of the highlights of the 10-day Folkmoot Festival is the Parade of Nations. This year, 10 groups from across the globe walked down Waynesville's Main Street, stopping at the Historic Haywood County Courthouse to perform for local dignitaries. Cory Vaillancourt photos
Dancers from the Russian group Ogon'ki pause during their performance.
Members of the Utkarsh Dance Academy from Surat, India, donned elaborate, colorful costumes.
A member of the Cherokee group shares a laugh prior to the parade.
Argentinian group Sentimiento Criollo begins its performance on the Historic Haywood Courthouse sidewalk
The venerable J. Creek Cloggers begin stomping their way down Main Street.
A flag-bearer from Taiwan twirls her flag.
Dancers from Israel entice a reluctant girl to join their circle.
The Indian group Utkarsh Dance Academy approaches the courthouse steps.
Slovenian group Koleda practices in the bed of a pickup truck just before the parade.