Archived Opinion
We have to decide: turn left or right?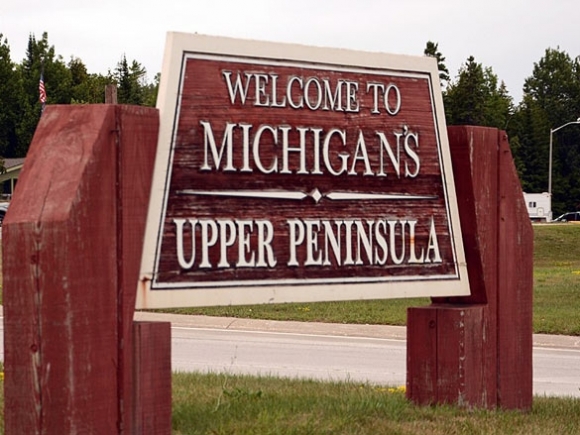 We got to the stop sign at the bottom of our mountain in our fully loaded truck — bikes, camping gear, clothes, food, coolers, books, magazines — and we had to make a decision: left or right. On the fly, we chose left.
Left meant Interstate 40 and the route up through Knoxville, Lexington, Cincy, Toledo and eventually to the Upper Peninsula of Michigan. Right would have taken us up I-26 and eventually through Columbus, Ohio, before turning west and then north to make our destination. GPS programs touted the I-40 route as shorter, but travelers we had talked to said the other way was often faster because you avoided so many large cities.
The deciding factor? My wife, Lori, had just recently taken part of the I-26 route to West Virginia to visit our niece. "It was beautiful, but I want to see something different," she said.
Left it was. This is often how we travel, making last-minute decisions and choosing along the way what to do, kind of a meandering adventure with purpose. But, this time circumstances had conspired to make this trip even more unscripted than usual. Sometimes life's craziness just happens.
It's Tuesday morning as I write this. We had houseguests begin arriving Thursday night as the annual week-long McLeod birthday celebration was on. Lori's birthday is July 22, my son Liam's is on July 26 (turning 19) and my daughter Megan's is on July 28 (turning 25). By Friday night, between children, their friends and our friends, we were hosting 11 people who were staying over. More family came to dinner and the number swelled to 16. It was fun; no that comes off as too G-rated, so let's call it raucous.
After a couple of days of attending Folkmoot events, we decided to head for Asheville and go tubing on the French Broad to relax. Anyone who hasn't floated down a river on a hot day is missing out on one of summer's more relaxing pastimes. The French Broad can get crowded, but it really doesn't matter: the water is cool, the scenery interesting, and it's a great way to just chill.
But, this is where the weekend got more chaotic. While we were on the river, my daughter's car got broken into. Smashed driver's side window, wallets, phones, cash and watches all gone. Four phones, two purses, two watches, one wallet, a bunch of ticked off people. Lori's purse was one of those stolen, so gone was our travel credit card, her driver's license, her phone.
That meant that Sunday — our day to pack and get ready for our trip — was spent talking to those great customer service reps who have to work weekends, a trip to the Verizon store, and everyone involved trying to make sure they covered all their bases.
This was also the day our newspaper was sponsoring the "Sunday Soiree" concert at the Folkmoot Center, so we had to cut short any pre-trip planning that evening, instead going to one of the best Folkmoot-related shows I've ever attended, a great ending to an otherwise tedious day.
Did I mention one of my wisdom teeth had started giving problems on Friday afternoon? Pain here and there, which got worse as the weekend progressed. I tried to ignore it, but by Monday it was not going away. As everyone who uses Verizon knows, a trip to their store is often compared to having a root canal.
Well, I was in enough pain by Monday that I had to schedule an emergency visit to the dentist. A quick consult turned into a two-hour vigil that ended with my first root canal; from there — a twofer I wouldn't wish on my most my worst enemy — I had to make another trip to the Verizon store to finish up business. Nothing more to be said for what kind of Monday it was shaping up to be.
Finally back home, Lori had almost everything ready and we started loading the truck. We got going, realized we had forgotten our best source of info on the Upper Peninsula and had to turn around and make one last trip to the house, grab the magazine, and back down the hill.
We turned left. Almost five hours later, we were passing through Boonesborough, Kentucky, and spotted a sign for a state park and campground. We wheeled in, set up camp, popped beers, and ate crackers, cheese and hummus. I could feel myself decompressing, and Lori made my day: "This is so much better than any motel; we're outside, listening to the crickets, watching the sunset. This is great," she said. Cheers to that.
As I write this, we are north of Cincy, hoping to make Mackinaw by evening. Unless we decide to make a turn. Who knows?
(Scott McLeod can be reached at This email address is being protected from spambots. You need JavaScript enabled to view it..)