Archived Reading Room
Clearing the desk: Part II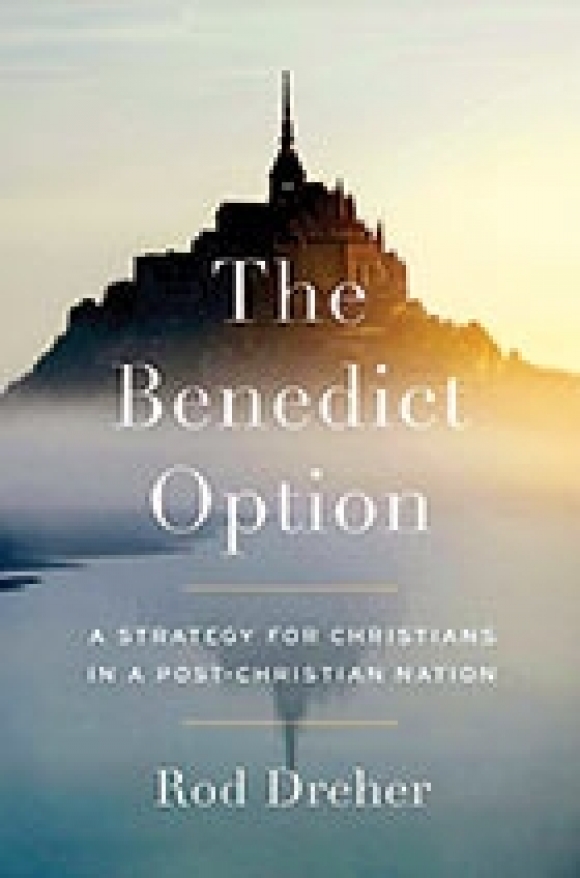 In my last review, I mentioned the need to reduce a pile of books I'd read, all of them, new and old, worthy of some sort of recognition. I started digging into that pile with high hopes of knocking off three or four books, but ended by only reviewing two: Piers Paul Read's The Death of a Pope and Alice Thomas Ellis's The Inn at the Edge of the World. (Hmmm…thought-provoking names. Long ago, I read an article on our propensity to refer to assassins by their full names: John Wilkes Booth, Lee Harvey Oswald, James Earl Ray, Mark David Chapman. I could speculate as to the meaning of this phenomenon among writers, but you see, right there's the problem: I distract myself, popping down this trail and then that one, the White Rabbit gone amuck, and before you know it, I am back to an undiminished hillock of literature.)
So here goes. No meandering, no drifting, no diversions.
First up for examination is Churchill's Triumph: A Novel of Betrayal (Sourcebooks Landmark, 2008, 342 pages). Author Michael Dobbs gives us Yalta in February 1945, when three men change the borders of Europe and determine the course of history: the cunning Joseph Stalin; the ailing Franklin Delano Roosevelt, who would be dead in two months (again, the three names, but I am looking straight ahead); and Winston Churchill, who finds himself bypassed in some of the negotiations, stifled in particular by Roosevelt's idealism and ill health. Dobbs has written other novels centered on Churchill and once again brings him to life in this sad tale of negotiations that led to 45 years of division in Europe and the betrayal in particular of Poland, the country the English had originally sought to defend against the Nazi invasion.
Shelby Foote: A Writer's Life (University Press of Mississippi, 2003, 317 pages) gives us a commendable profile of the man who wrote the massive The Civil War: A Narrative and who became a cultural icon—the prototype of a Southern gentleman—by his appearances in the Ken Burns' PBS series on the Civil War. Written and published before Foote's death in 2005, Shelby Foote: A Writer's Life paints a fine picture of this novelist and historian from his earliest years in the Mississippi Delta to his struggles as a writer and the fame derived from his Civil War trilogy, blending Foote's story with some fine literary analysis of his work. Author C. Stuart Chapman (almost, but not quite, three names) is particularly good in his descriptions of Foote's long friendship with fellow Mississippian Walker Percy, author of such novels as The Moviegoer and The Second Coming.
In Boomsday (Hatchette Book Group, 2007, 319 pages), Christopher Buckley escorts readers on a wild romp through the corridors of Washington D. C., taking aim along the way at politicians, televangelists, the Roman Catholic church, the F.B.I., our system of entitlements, and half-a-dozen other targets. Boomsday centers its sights on Cassandra Devine, a bright young woman whose father steals her tuition money for Yale to bolster his dotcom company. Estranged from him and seeking another way to pay for college, Cassandra joins the Army and winds up in Bosnia, where a visiting Congressman insists on taking the wheel of their Humvee and promptly drives them into a minefield. Both Cassandra and the narcissistic Congressman survive — he loses a leg — and the incident cements a relationship that will bring Cassandra to D.C.
Eventually, Cass finds herself working for a "damage repair" public relations firm, where she quickly rises to the top. In her free time, she starts up a blog attacking the massive government entitlements given to the elderly, arguing (rightly in my book, despite my age) that Social Security and Medicare have become an impossible burden on the young people paying for those programs. Her anger explodes across the Internet—millennials take to attacking retirement communities and golf courses in Florida—and Cass soon finds herself a major celebrity standing at the center of this maelstrom. When she advocates that the government offer incentives to retirees to kill themselves and relieve the young of their tax burdens—what the politicos call "voluntary transitioning"—all hell breaks lose.
Given our capitol's politics of the last twenty years of so, Boomsday should appeal to readers fed up with the machinations of politicians and their associates, offering as it does a satirical look at how those in power take up an issue, use it to their own advantage, and find a solution that ends by accomplishing either little or nothing.
Finally, there is The Benedict Option: A Strategy for Christians in a Post-Christian Nation (Sentinel, 2017, 262 pages). By the "Benedict Option," Rod Dreher, author of Crunchy Cons and How Dante Can Save Your Life, references Saint Benedict, the sixth century founder of Western monasticism. In essence, the Benedict option for Christians means embracing exile from mainstream culture and constructing a resilient counterculture. Dreher decries our modern culture and its slide into decadence, and encourages believers to withdraw from the world, not into monasteries but into family and community, and so establish an alternate culture.
Or does he?
Dreher's book has roused much controversy among all sorts of commentators: liberal and conservative, Christian and non-Christian. This hullabaloo has risen in part because of misinterpretation. More complex than is first apparent, the ideas contained in The Benedict Option deserve consideration not just by Christians, but by a wider audience.
More on The Benedict Option next time.