Archived News
Flurry of last-minute candidates flood Maggie Valley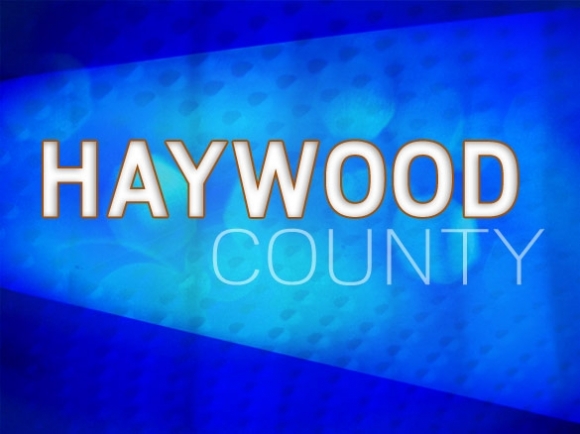 For a while there, things seemed to be pretty quiet on the Maggie Valley political scene, but on the very last day of the candidate filing period three candidates joined two others in seeking the two aldermanic seats up for election this year.
Maggie Valley Alderman Mike Eveland said July 1 he'd probably run for re-election, and ended up filing July 12.
Two days later, he was joined in the race by Democrat and 2015 mayoral candidate Jasay Ketchum.
The other aldermanic seat currently up for election is occupied by Clayton Davis, who said July 1 he hadn't made up his mind about whether to seek re-election; from the time of Ketchum's filing on July 14 until the very last day of the filing period it was just Eveland and Ketchum.
But then in rapid succession came Allen Alsbrooks, Brooke Powell and Davis.
Powell, 56, has only lived in Maggie Valley for about two years, but spent more than 20 in Asheville; he's originally from Ohio, but spent time in New Hampshire, Florida and Canada.
He said July 24 his background is in commercial construction and woodworking, and that he became interested in running for office after graduating from Maggie Valley's first citizens academy, held this past spring.
"I really like Maggie Valley a great deal, for a lot of reasons," he said. "I think it's a well-oiled machine."
A little too well oiled, maybe — Powell, a Democrat, says his main concern is speeding along busy Soco Road.
Alsbrooks, 53, shares Powell's concerns; a Maggie Valley hotelier born in Washington, D.C., but raised in South Carolina, Alsbrooks has been in North Carolina since leaving the Air Force in 1992, and in Western North Carolina since 2007.
"I've been involved in Maggie since I got here, mostly behind the scenes," said Alsbrooks, who currently serves on the Zoning Board of Adjustment but had also served on Maggie's Planning Board. "Now it's time to be more out front."
Maggie Valley's gotten "back on track" in the past five years, according to Alsbrooks; he cited the pedestrian safety plan and upcoming universal development ordinance as positive steps, but has been outspoken in his criticism of the Haywood County Tourism Development Authority.
"I think they need to be looked at closely," he said. "I think they waste a lot of money bringing things that don't draw a lot of people to Haywood County."
He also thinks the current zip code allocation system is flawed; his Hearth and Home Inn on Dellwood Road puts him in Maggie Valley, but his TDA collections go to Waynesville.
Still, Alsbrooks said he'd have supported the TDA's proposed room tax increase, provided that money come directly back to Maggie Valley "with minimal TDA meddling."
Like in Canton, board composition could change slightly; Eveland is registered as unaffiliated, and Davis is a Democrat. Ketchum and Powell are registered Democrats, and Alsbrooks is unaffiliated.
"Neither party represents me," said Alsbrooks, who recently changed his registration from Republican. "They're both self-serving, looking for memberships and money."
Two of these four candidates will join Haywood County's most politically diverse governing board; Mayor Saralyn Price is a registered Democrat, as is Alderman Dr. Janet Banks; Alderman Philip Wight is the lone municipal Republican.
Owing to Maggie Valley's small year-round population of registered voters, it may take as little as 175 votes to gain a seat; as with this year, in 2015 there were two open seats and five candidates. Banks and Wight led the field with 237 and 166 votes, respectively, from a total of 603 cast.
Municipal election timeline
• Oct. 6 — Absentee by mail requests begin
• Oct. 13 — Voter registration deadline
• Oct. 19 — One Stop voting begins
• Oct. 31 — Absentee by mail requests end
• Nov. 1-6 — Absentee requests for sickness, disability accepted
• Nov. 4 — One Stop voting ends
• Nov. 7 — Election Day