Archived News
Law enforcement still searching for armed suspect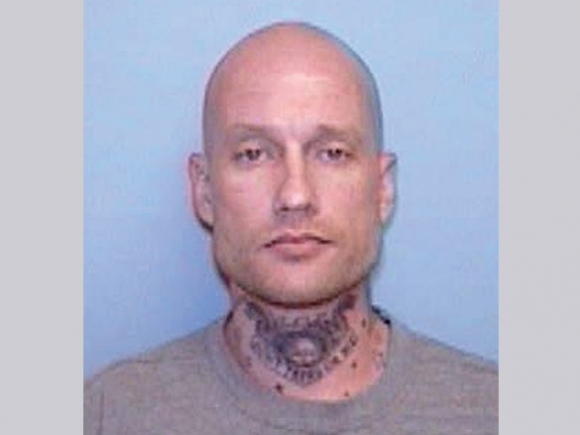 Numerous law enforcement agencies led by the Transylvania County Sheriff's Office are engaged in a search for Phillip Michael Stroupe II, a suspect who is known to be armed and dangerous.
All areas on the Pisgah Ranger District east of U.S. 276 and south of the Blue Ridge Parkway are closed due to ongoing law enforcement operations. Visitors to the Pisgah National Forest should avoid the area, which includes trails and roads in the Mills River area, Yellow Gap Road, Turkey Pen Gap, Trace Ridge, Wash Creek, North Mills River Campground, Wash Creek Group Horse Camp, Davidson River Road at Gloucester Gap and all roadside camping in the area.
U.S. 276 is also closed from the Pisgah Ranger District office in Brevard to the Blue Ridge Parkway. Attractions along this stretch of road are also closed, including Sliding Rock, the Cradle of Forestry in America and Looking Glass Falls.
On Saturday, July 22, Transylvania County Sheriff's deputies received a call from Henderson County Sheriff's Office in reference to a search for a suspect vehicle involved in a breaking and entering in Mills River near the Transylvania and Henderson County line.
Later that morning, Transylvania patrol deputies located a vehicle matching the description in Pisgah National Forest, just off U.S. 276 North. When a patrol deputy attempted to initiate a vehicle stop on Avery's Creek Road, the suspect refused to stop and a vehicle pursuit ensued.
The suspect, now known to be Stroupe, continued on Avery's Creek Road, and at one point quickly exited his vehicle and stole a mountain bike, while pointing a firearm at the victim/owner. The suspect placed the stolen bike in his vehicle, and the vehicle pursuit continued. Deputies were unable to make contact at that instance due to the many hikers and campers on the roadway. Stroupe then blocked the roadway by parking his vehicle sideways, got on the stolen mountain bike, and fled into the woods.
A perimeter was established in the area, and the Transylvania County Sheriff's Office Special Response Team was called out to attempt to locate the suspect. Other agencies assisting in the manhunt include the Brevard Police Department, the U.S. Forest Service Law Enforcement, the N.C. State Highway Patrol (including helicopter support), the Henderson County Sheriff's Office (including a Special Response Team), the N.C. State Bureau of Investigation and the Buncombe County Sheriff's Office. As of The Smoky Mountain News' July 25 press time, the suspect had not been found.
Stroupe's last known address was Weaverville. He is described as a 38-year-old white male, about 5-feet 8-inches tall, with a small build. He has a shaved head and a large distinct tattoo on his neck just under his chin. The suspect has a history of violence and resisting law enforcement. He has outstanding warrants in Buncombe County for kidnapping, and he also has pending charges in Yancey County.
Contact the Transylvania County Sheriff's Office at 828.884.3168 with any tips. For updated information, visit www.facebook.com/nfsnc.