Archived Arts & Entertainment
This must be the place: 'Holding too tightly, afraid to lose control'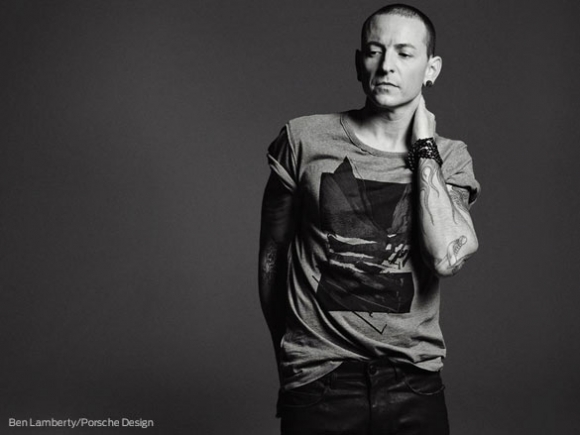 This one? This one hurt.
When I heard Thursday afternoon about the tragic suicide of Chester Bennington, lead singer for Linkin Park, I was taken back, as if someone had punched me in the chest. Suddenly, dozens of memories started flooding my field-of-vision. I remember listening to their groundbreaking mix of hard rock and hip-hop in middle school, seeing them in Montreal in high school, and always blasting their melodies before track-and-field meets all throughout my adolescence and early adulthood.
Besides the mere fact Bennington was only 41 when he took his life, and also leaving behind six kids, what struck me was that one of the key voices and faces of my generation was forever silenced. Myself at age 32, Linkin Park was one of those groups that really hit home for millions of those alienated and disgruntled kids in my generation. In an era of sugarcoated boy bands and glittery rap, Linkin Park was a can of spray paint and broken bottles on the walls of the early 2000s.
And at the center of this whirlwind of sound was Bennington. One of the most powerful vocalists in recent memory, Bennington's howl was so piercing and personal, it was almost like if he screamed loud enough he could spit out his personal demons, or perhaps quiet the voices of distress in his head, and also in the hearts of his listeners.
I don't think there is such a thing as the "perfect family," where we all carry our own baggage of chaos and confusion behind the closed doors of white-picket fences and perfectly manicured lawns. And my family was far from perfect. Sure, there was (and still is) love at the end of the day. But, there was also emotional and physical abuse, as seen and felt by seemingly everybody you come in contact with, and reveal your past to, in hopes of solidarity.
And going to school was no different. Picked on. Called a "faggot." Called a loser, a nerd, a "waste of space," a "waste of air," etc. I wasn't the first kid to be called these things, nor will I be the last. But, I found solace, friendship and compassion in bands like Linkin Park, Korn, Puddle of Mudd, and so on. The music was loud and over-the-top at times, but the lyrics and the lead singers all came from a real place of similar and personal trials and tribulations to mine.
Bennington's suicide comes almost exactly two months after the sudden death (also by suicide) of Soundgarden lead singer Chris Cornell, a personal friend of Bennington's. Both vocalists died by hanging themselves, alone and left to their thoughts. They each painted melodic pictures to express not only the pain and trouble they were facing, but also the same emotions channeled by those hearing and soaking into their songs echoing from radios and stereos around the world. They told us to be strong, that we're all in this together, and yet, now our leaders of the charge of love and compassion are now gone.
Bennington dealt with being abused and molested as a child with drugs and alcohol, additions that haunted him his entire life. That same trajectory of sadness, success and untimely death mirrored that of the late Scott Weiland, lead singer of Stone Temple Pilots. Raped as a kid, Weiland disguised his pain with booze and heroin, and also found music as his outlet for a platform of inner peace. When I interviewed Weiland just before his passing in 2015, we talked about his constant battles with addiction and mental illness resulting from his traumas as a kid.
"Yeah, it's something that's so common. Most people that have [mental illness] don't even know they have it and people that know that they have it don't want to be medicated for it because it's not something like taking an aspirin for a headache," Weiland told The Smoky Mountain News. "It's something that is trial and error. It's like throwing darts at a dartboard until you hit the bull's eye and finding the right medication that works."
In a weird "six degrees of separation" kind of thing, Bennington was actually brought in as the front man for Stone Temple Pilots (2013-2015) after Weiland was kicked out for his issues. Weiland also found a second chance at rock glory with his super group Velvet Revolver, featuring members of Guns N' Roses and rhythm guitarist Dave Kushner. Following the breakup of Velvet Revolver, the demise of Stone Temple Pilots, and Weiland's death, Kushner went on to form The Hellcat Saints, an all-star rock act, fronted by Bennington.
"I didn't know Chester, but I did have a chance to go out and talk with him and a mutual friend, Dave Kushner, a few weeks back. On all accounts, [Chester] seemed fine, happy, smiling, didn't seem the type to end things so abruptly," Stevie Dacanay, guitarist for hard rock juggernaut Buckcherry, told me this week when asked about Bennington. "But, that's the thing with depression. It's a complicated disease, with no simple solution. It's a combination of genetic, environmental layers, [where] no two cases [are] alike, and not every person with depression has every symptom or the same exact symptoms as someone else. Someone can be suffering and you'd never know. I know how hopeless and real an imbalance feels, and I hope anyone reading this understands that there is real help and solutions out there waiting for you."
Hot picks
1 Mad Anthony's Taproom & Restaurant will have a "Grand Reopening" from noon to 2 a.m. Saturday, July 29, at 180 Legion Drive in Waynesville (behind Bogart's).
2 The silent film series "A Trip to the Moon and Beyond: The Fantastical Science Fiction Silent Films of George Melies" will be screened with live music at 7 p.m. Wednesday, Aug. 2, at the Macon County Public Library in Franklin.
3 As part of its "Summer Music Series," the Marianna Black Library presents an evening with Fingerstyle Guitar Champion and Grammy Award winner Bill Mize at 7 p.m. Thursday, July 27, in Bryson City.
4 The "An Appalachian Evening" summer concert series will continue with Michael Cleveland & Flamekeeper at 7:30 p.m. Saturday, July 29, at the Stecoah Valley Center.
5 Acclaimed hard rock act Seether will perform at 7:30 p.m. Saturday, July 30, at Harrah's Cherokee.