Archived News
Swain County receives federal funding for schools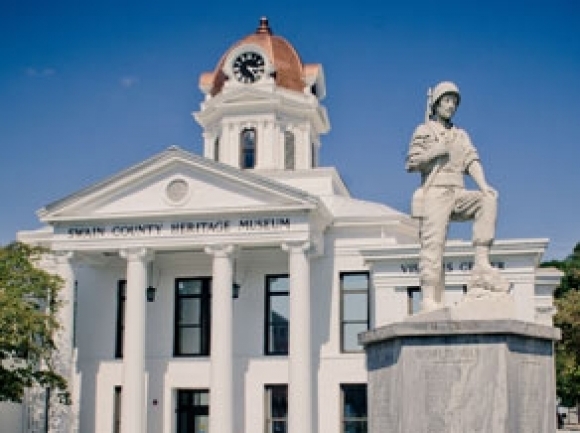 Swain County will be receiving $577,000 in federal funding to help meet the many needs of its public school system.
It's good news for Swain County Schools as administrators have been faced with increased operating expenses, a growing student population and a long list of capital improvement needs. Despite an impassioned plea to the county this year for more funding, commissioners chose not to increase the local contribution to the school system for the 2017-18 fiscal year. Instead of the $1.3 million requested, the school system will get the same amount it did last year — $850,000.
Last November, residents voted against a quarter center sales tax that would have gone to the Swain County school system.
Swain County leaders have been trying to get legislators in Washington, D.C., to provide more funding for Swain County through the Impact Aid funding with several trips to lobby their congressmen, but it's been an uphill battle — until now.
Great Smoky Mountains National Park officials partnered with Swain County Schools to prepare documentation for Impact Aid funding through the Department of Education and was recently notified that the submission was approved for $577,000.
Only 13 percent of Swain County is taxable because of property that makes up the Great Smoky Mountains National Park, the Eastern Band of Cherokee Indians Qualla Boundary, the Nantahala National Forest, Tennessee Valley Authority, and Blue Ridge Parkway. Due to the significant presence of non-taxable, federal lands in the county, Sen. Richard Burr, R-NC, helped lead efforts to make the county eligible to apply for the Impact Aid funding for the 2016-17 school year.
The project was spearheaded by Swain County resident Leonard Winchester, who contacted GSMNP Superintendent Cassius Cash for assistance. The application process required documentation of all the deeds and surveys for each parcel from the time of private ownership to the current status of federal ownership.
"This was a great opportunity for us to work with one of our gateway communities in a unique way," Cash said in a press release. "Our park resource education rangers work closely each year with Swain County students and this was one more chance for us to support our local schools."
The park partnered with Friends of the Smokies to provide resources to support the work of Bob Wightman to research the title chain of lands now within the park and to help prepare the required documents for audit. The Swain County Register of Deeds office produced paper copies and all records were later digitized and indexed for retrieval by parcel.
"Without the help of Superintendent Cash and Bob Wightman, we would not have met this year's funding deadline and most likely not next year's either," said Winchester. "The records provided by Mr. Wightman were foundational to locating the original documents. We could not have done this without them."
Since 1940, the federal government has provided Impact Aid Funding to assist school districts who have lost a portion of their local tax base because of federal ownership of property. Despite easily meeting the 10 percent threshold of federally owned land, Swain County has been precluded in the past from receiving a portion of the Impact Aid Funding under section 8002 due to technicalities in the law. Burr introduced a bill with corrective language in 2015 to allow Swain to meet full eligibility.
Swain County Schools is still trying to get the state to adjust its Low Wealth Funding formula to be more equitable. Similar to the Impact Aid at the federal level, the Low Wealth program provides supplemental funding for counties that fall below the state average in their ability to generate local revenue to support the public school system.
While Swain is currently eligible for about 25 percent of the available funding from the Low Wealth funding, administrators believe they should be eligible for 100 percent. The school system received about $152,000 from Low Wealth last year, but could have received closer to $600,000 if the county met full eligibility.