Archived News
Macon pushes forward with broadband expansion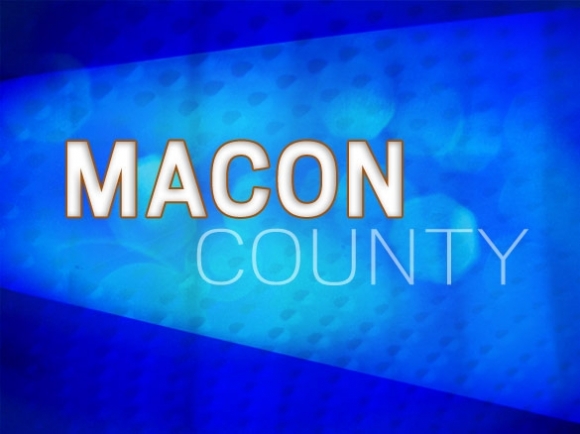 Macon County's concerted efforts to bring better broadband capabilities to residents are moving right along.
County Manager Derek Roland recently gave commissioners an update on the efforts being made by the ad hoc broadband committee that the commissioners established about seven months ago. A survey was conducted to see where the gaps in coverage are and the committee has met with many providers to hear about the challenges of expanding broadband infrastructure in the rural county.
"We've gathered a lot of information and confirmed what many would say is the obvious — there is a lack of broadband availability in Macon County," Roland said. "It's built a foundation of knowledge that puts us in a good position to work alongside (broadband) companies moving forward."
Keith Conover, a technical analyst for North Carolina's Broadband Infrastructure Office, told commissioners his job is to work with the 30 counties in the western part of the state to improve broadband services. His first recommendations are typically to form a committee of stakeholders in the community and conduct a survey of current availability, which Macon County has already done.
"I work with 30 counties, but no other county has put themselves in the position Macon has," Conover said.
The next step is to hold a meeting with all of the internet providers in Macon County. Conover said it was crucial to invite all providers to the meeting to avoid any perception of favorability for any one provider.
"We need to invite them to be part of the solution," he said. "Once we have that meeting, we're welcome to work with anyone willing to help out Macon County to provide service and we encourage that."
Showing providers Macon County is serious about increasing availability of broadband will hopefully create some competition and put more pressure on providers to make the investment in new infrastructure needed in rural parts of the county. For example, when working with Graham County, Conover said a provider told the county it wouldn't be deploying any further infrastructure. So the county came up with a wireless internet solution.
"Almost immediately that company started losing customers and started making investments to provide more service to those areas," Conover said. "There's two things at hand here — one is to improve the broadband experience and the other is to maybe wake up some folks that thought that they had an area locked in as far as service goes."
Conover also said he'd assist the county in looking for other funding opportunities. Just like other economically disadvantaged counties in the state, Macon could be eligible to receive funding through the Appalachian Regional Commission. He helped McDowell County through the application process and they were approved for ARC funding and now Avery County is in the midst of the same process.
Commissioner Gary Shields said the county's problem is more than a broadband problem. He said many residents also don't have reliable cell phone service. He said it's a problem that needs to be addressed by the region, the county and by the community.
"We understand the economic value of cell service and internet service and what that means to our community from an economical standpoint," he said.
The seven most western counties are working closely with their Region A economic development partner — the Southwestern Commission — to get a regional broadband effort going. The commission received an ARC grant not to exceed $15,000 to hire a regional consultant to conduct a Community Broadband Assessment for the seven counties. Requests for Proposals were due to the commission July 10. SWC has received four proposals and is aiming to make a selection by the first week of August. According to the RFP application, the final broadband assessment would be due by Dec. 31.
Conover said his services wouldn't cost the county any money — everything is funded through the state. He is also working with Swain County, which formed its own broadband committee several months ago.
The tentative date for the provider meeting is Aug. 14, with more details to follow.
Rep. Mike Clampitt, R-Bryson City, will hold a town hall meeting from 4 to 6 p.m. Friday, July 21, at the Swain County Administration Building. The guest speaker will be Susan Miller, director of governmental affairs for Frontier Communications. She will discuss any issues that people may be facing with their broadband and phone services.