Archived Arts & Entertainment
'Galaxy of Stars' now 'WCU PRESENTS'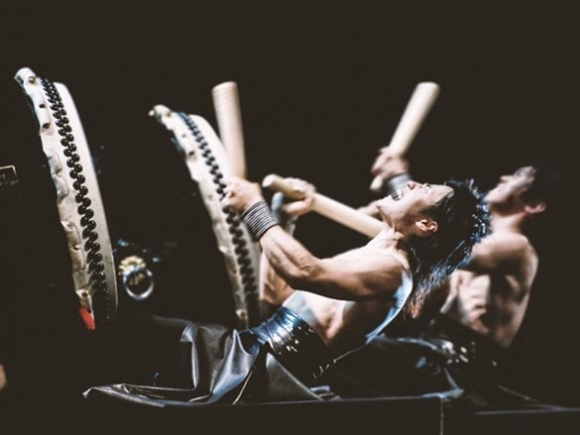 The "WCU PRESENTS" performance series, previously known as "Galaxy of Stars" brings professional artists from around the world to the Bardo Arts Center performance hall. Season Subscriptions and Multi-Pass Ticket Packs are now available to the public; single tickets will become available Aug. 1.
Subscriptions and Multi-Passes offer tickets to the season at a discounted rate. Standard season subscriptions offer one ticket in the same seat to the six productions in the WCU PRESENTS performance season. Season subscriptions prices are as follows: General Public: $125; WCU/SCC Faculty and Staff, Seniors 65 and over: $100; WCU and Southwest Community College Students: $25.
Multi-pass ticket packs offer six tickets that can be used in any way desired. All six tickets can be redeemed for one production, or spread out across the year. Multi-Pass prices are as follows: General Public: $125, WCU/SCC Faculty and Staff, Seniors 65 and over: $100. Multi-pass ticket packs are currently not available for students.
• The 2017-2018 WCU PRESENTS Performance Series opens on Thursday, Sept. 7 with The HillBenders, a bluegrass group from Springfield, Missouri, who will perform, "The Who's, Tommy: A Bluegrass Opry." Nearly 45 years after its original release, this classic of classic rock has now been fully realized as a full-length bluegrass tribute while paying complete respect to its creators.
• As part of the WCU Fine Art Museum's Contemporary Native American Art Symposium on Friday, Nov. 10, Bardo Arts Center will present A Tribe Called Red, a First Nation, indigenous Canadian electronic music group. Looking to the future, without losing sight of their past, A Tribe Called Red straddles a broad range of musical influences based in modern hip-hop, traditional pow wow drums and vocals, blended with edgy electronic music production styles. Their music reaches across generations and cultures.
• Closing out the fall line-up of productions on Tuesday, Dec. 8, is a rapid-fire tap group and funk band called Rhythmic Circus, who will present their holiday performance, "Red and Green." Red and Green captures the spirit of the holiday with a beatboxing rendition of "The Grinch," a full-cast performance of "Linus and Lucy" from A Charlie Brown Christmas, five new originals, and a bright mash-up medley titled "Toy Soldier March."
• The spring season begins on Tuesday, Feb. 6, with modern dance and storytelling from renown NYC dance company, Urban Bush Women. Their presentation entitled, "Hair & Other Stories," is a multidisciplinary performance that addresses matters of race, gender identity, and economic inequality through the lens of hair, primarily that of African American women. Urban Bush Women performs annually in New York City and has toured throughout the United States and in Asia, Australia, Europe, and South America.
• Traveling from across the world to perform on the Bardo Arts Center stage on Saturday, Feb. 24, is TAO: Drum Heart. TAO: Drum Heart is the latest production from TAO, internationally-acclaimed percussion artists. TAO's modern, high-energy performances showcasing the ancient art of Japanese drumming have transfixed audiences worldwide. TAO combines highly physical, large-scale drumming with contemporary costumes, precise choreography, and innovative visuals.
• As the capstone to our season, Bardo Arts Center is partnering with the WCU Literary Festival to present Tony Kushner; a Pulitzer Prize-winning playwright, author of Angels in America and screenwriter for Munich, on Thursday, April 5. During his evening at Bardo Arts Center, he will be interviewed on stage by Broadway star and WCU School of Stage & Screen, Terrence Mann.
For tickets and further information, please visit bardoartscenter.wcu.edu or call 828.227.ARTS. Bardo Arts Center is home to a 1,000-seat theatre performance hall and the WCU Fine Art Museum, which features a variety of modern and contemporary art exhibitions throughout the year. Bardo Arts Center is located on the campus of Western Carolina University at 199 Centennial Drive, Cullowhee, NC 28783.