Archived News
Mission threatens to cancel BCBS contract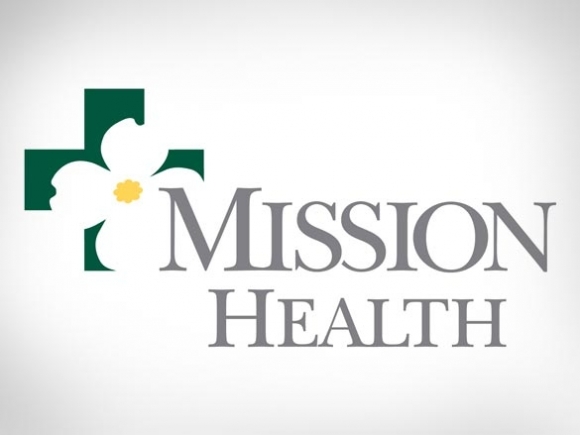 Mission Health System is threatening to cancel its contract with Blue Cross Blue Shield of North Carolina if they can't get rate negotiations that are more favorable.
If Mission fails to work out an agreement with the insurance company, BCBS policyholders will have to seek care elsewhere or pay more money out of pocket to see out-of-network physicians at Mission facilities.
Mission Health, a large nonprofit health care system based in Asheville, sent out a notice July 5 stating that it planned to terminate its contract with BCBS of North Carolina "if ongoing negotiations fail to reach an agreement." Mission's notice to BCBS established an Oct. 5 deadline for a new contract or else Mission, its affiliate facilities and physicians will be outside the BCBS network.
"This decision was not made lightly. Contracts with health insurance companies — like BCBSNC — greatly impact a health system's long-term financial and operational sustainability. Even more so with BCBSNC, which is the state's largest health provider with 72 percent market share leaving little room for error," Mission's press release stated. "Given the pending shift to Insurance-Company run Medicaid in North Carolina and the extraordinary Affordable Care Act repeal and replace discussions occurring in Washington, Mission Health must carefully evaluate its business relationship with BCBSNC to ensure the health system can continue providing affordable, high-quality care and remain financially viable for the long term."
If Mission pulls the contract, it will be the only health system in North Carolina to be outside the BCBS network. Besides Mission Hospital in Asheville, Mission's Western North Carolina affiliates include Angel Medical Center in Franklin, Highlands-Cashiers Hospital, Blue Ridge Regional Hospital in Spruce Pine, McDowell Hospital in Marion and Transylvania Regional Hospital in Brevard. Mission also has Haywood Family Medicine in Clyde, Asheville Cardiology Associates in Sylva and is in the process of consolidating its women and children's services practices in Franklin.
Just like Mission is the major health care player in WNC, BCBS is the major health insurance provider. Under the Affordable Health Care Act, BCBS is only one of a few providers to offer policies through the Healthcare.gov website in North Carolina. If Mission leaves the BCBS network, patients in the region can still be covered through Duke LifePoint affiliates at Haywood Regional Medical Center, Harris Regional Hospital in Sylva and Swain Community Hospital in Bryson City.
BCBS shot back at Mission's threat with its own press release the same day, stating that Blue Cross NC customers already pay more for care at Mission Health than at many other health systems and price hikes for Mission wouldn't be sustainable.
"Rising medical costs are one of the most urgent issues facing North Carolina families. More than 43 other hospitals across the state have agreed to work with us to slow down unsustainable cost increases," said Mark Werner, Vice President of Provider Network at Blue Cross NC. "We are disappointed that Mission Health chose to cancel its contract with us rather than work toward a solution to keep health care and health insurance as affordable as possible for our customers in Western North Carolina."
Mission Health began contract discussions nearly six months ago but stated in the press release that the health system isn't any closer today to a contract resolution than when negotiations started.
"BCBSNC's latest proposal imposes effective payment rate reductions to our health system at a time when modest annual increases are more important than they have ever been," said Charles Ayscue, Senior Vice President, Finance and Chief Financial Officer at Mission Health. "Even if we earn every dollar of pay for performance incentives offered by BCBSNC, we could at best get back to zero for three straight years. It's simply impossible to keep up with rising medical supply, pharmaceutical, and other operating costs, let alone provide future wage increases to our fantastic team members without appropriate annual adjustments to our payment rates from BCBSNC in the coming years."
Mission boasted that its health system is significantly more efficient than most health systems in the state and nation, and that efforts must continue to reduce costs amid an ever-changing health care industry. As the region's only safety net provider for all of WNC, Mission said any contract that puts Mission at risk would put the community at risk.
Between 2014 and 2018, Mission Health will have eliminated more than $240 million in costs, including $70 million in reductions in 2017 alone. Mission has also made the difficult decision to cut its labor force and close vital services at several of its rural hospitals.
In the last two months, Mission Health has announced the closure of its labor and delivery units at Angel Medical Center in Franklin and at Blue Ridge Regional Hospital in Spruce Pine. Those closures will leave maternity patients to drive at least 30 minutes to the nearest hospital to deliver their babies. Mission CEO Dr. Ron Paulus stated the labor and delivery units at those facilities were losing too much money to keep it going. Mission closed labor and delivery at Transylvania Regional Hospital a couple of years ago, claiming there weren't enough deliveries occurring there to keep it open.
However, just because Mission is terminating its existing contract, it doesn't necessarily mean negotiations for a new contract can't or won't continue. Mission's press release stated that putting an Oct. 5 deadline on the table would create more incentive for BCBS to adjust payment rates for Mission because failure to do so would result in a contract renewals with a perpetual zero percent increase.
"The next few weeks may tell about BCBSNC's intentions during the negotiations. Mission Health has agreed in principle to most of BCBSNC's terms except for payment rates. We have embraced BCBSNC's performance-based measures that pay us for quality and improved outcomes," Ayscue said. "However, it is also true that these arrangements must be built on a foundation of fair payment rates from BCBSNC and a recognition that Mission already outperforms most health systems nationwide."
These kinds of adversarial stances are not a new concept for BCBS. It's actually quite common for health care systems to put pressure on an insurance company to increase their reimbursement rates before they agree to renew a contract. Children's Hospitals and Blue Cross Blue Shield of Minnesota have been in a dispute for months over a contract agreement and let their contract lapse on July 5. However, the game of chicken didn't last long — the two parties reached a new agreement just two days later.
No matter the outcome, BCBSNC stated it would work to ensure a smooth transition for customers in WNC over the next several months. These contract changes will also affect Blue MedicareSM/Medicare Advantage customers. After Oct. 5, in-network coverage for BCBSNC customers at Mission will be limited to emergency care, services that qualify for Blue Cross NC's Continuity of Care program, and care that is not reasonably available at other area providers. Some Mission Health physicians within the health system will remain in-network until March 2, 2018.