Archived News
Bridge work to start on Moses Creek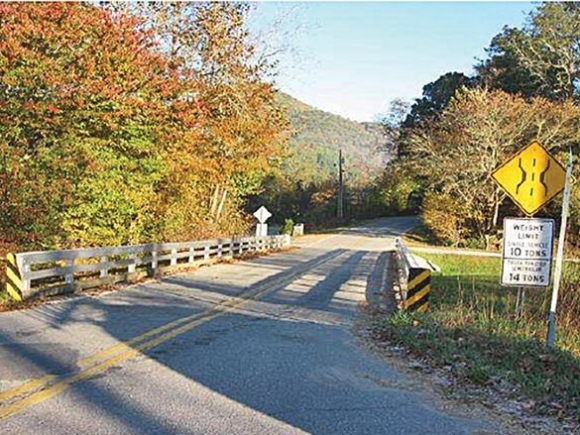 The fruits of a yearlong bridge project will make it easier for residents of Moses Creek Road east of Cullowhee to get heavy items like dump trucks and construction materials into their neighborhood.
Construction will start as soon as July 31 on replacement of the 55-year-old bridge currently spanning Caney Fork Creek near Moses Creek Road's intersection with Caney Fork Road. The work should end by Sept. 30, 2018, with vegetation work wrapping up March 2019.
"The bridge that we're replacing was built in 1962, and has a weight restriction on it because of its age," said Mitchell Bishop, assistant division construction engineer for the N.C. Department of Transportation. "It's deteriorated to a point where the legal weight limit is only 10 tons."
The new bridge will not have a weight limit.
The DOT is currently trying to phase out older bridges like this, several of which still exist in the region, though most if not all of them are located on low-volume secondary roads like Moses Creek.
Moses Creek Road will remain open while construction takes place. The new bridge will be built slightly downstream from the existing one, with the road rerouted slightly in order to meet it.
"Traffic will be maintained on the existing road, and we'll tie the new roadway into it just a few feet downstream of the old bridge," Bishop said.
Wilson-based Owle Construction will complete the project.