Archived Travel Guide
Under the Bright Lights: Smoky Mountain Community Theatre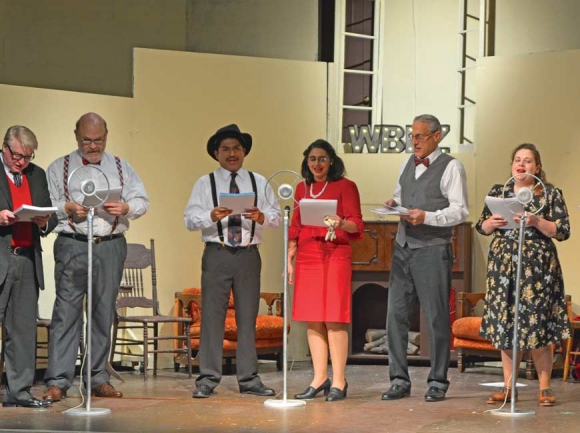 It's the heartbeat of a town.
Coming into its 37th year, the Smoky Mountain Community Theatre has become a beacon of culture, education and creativity within Bryson City.
"What excites me is that here is this long-established theater, within its own facility, in a small mountain town that supports it," said Lucretia Bell, a SMCT actor and director. "One thing that has been happening a lot lately is this recent changeover, when we have younger people coming in, learning from the older generations, and also bringing their new ideas to the table."
Situated in the old Gem Theatre building in downtown Bryson City, the SMCT held its first performance at the Gem in 1989 ("A Gift of Christmas") after years of hitting the stage at the Swain County High School. Hosting several plays and stage productions throughout the year, the SMCT brings in attendees from near and far.
"Bryson City is a hub for tourism in Western North Carolina," Bell said. "And what we're seeing is a lot of out-of-town folks coming in alongside local residents to enjoy what we're putting onstage."
Bell noted the theater company's mission as one that aims to ensure the facility be used as a space to create and learn.
"With these older and younger generations interacting, we're seeing this meeting of the minds and working together that keeps making this organization a vital asset to the community," she said. "It's not about being a resident here that 'just lives here,' but coming together as a town and creating that sense of community, and the theater provides that — there's nothing like the magic of theater, where it's about all those walks of life behind the scenes, on the stage, and in the audience."