Archived Opinion
Politics may fail us, but our ideals endure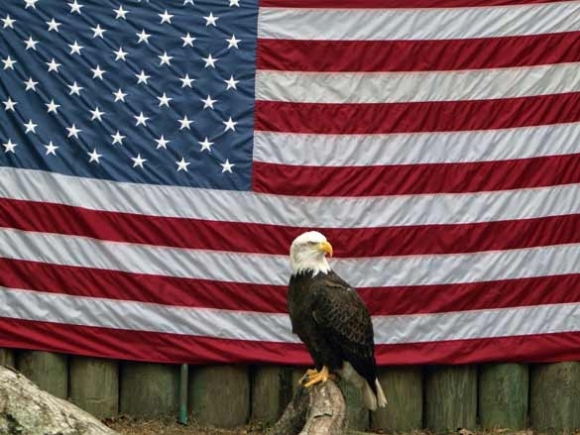 As I sit to write a day before Independence Day, it seems I keep hearing voices questioning whether the shared American identity that has driven this country through so many travails will survive what the modern world is throwing at us.
It's hard to define just what that shared identity is. Is it our very basic belief in freedom and the will to protect it at all costs? Is it that every person should have the opportunity to rise to the level of his or her ability? Or the belief that honor, justice and morality as enshrined by the founders set us apart from other nations? Corny as it sounds, those statements ring true for me.
Perhaps more important is the need to ascertain how our shared identity has been sustained despite the pettiness of politics that tends to tear us apart.
I heard a story on National Public Radio a few weeks ago that went to the heart of this issue. In that segment, the scholar being interviewed conjectured that the demise of organized religion has played a significant role in the loss of our American identity. But his reasoning might surprise some.
The argument was that when Americans held their religious beliefs more deeply, then they were able to more easily separate civic life from religion. Religion fed the soul, politics gave structure to their community and country. It was easier to come together and reach compromises when it came to politics, which did not come near the importance of one's religion.
Now, he argues, we have forsaken religion and replaced it with politics. Politics now defines who we are instead of merely providing the rules and dictums by which we run our communities and states and country. When one's belief about health care or gun rights or education takes on the aura of a religious conviction, there's no room for compromise. Adversaries become enemies, not merely neighbors who disagree.
There seems a certain amount of truth to this argument, at least among some. But there's also a large segment of our population — the majority, I hope — who see the tragedy of an uncompromising political system. Are there enough among us who can put their political beliefs in one box and their notion of what it is to be an American in another, and thereby act for the greater good of the country instead of letting the tail wag the dog?
Look, America is so full of contradictions that it is amazing we are still here. From lofty ideals to morally corrupt actions, we have much to take pride in and much to atone for.
But it's those ideals that have to define us, and they have to be lofty. Freedom. Human rights. Charity. Dignity. Strength. Honor. To be patriotic is to believe that we must continue to aim high while admitting our failings.
And there's little doubt that politics is failing us right now. So, all that's left is belief that our unique American identity will endure. One can only hope.
(Scott McLeod can be reached at This email address is being protected from spambots. You need JavaScript enabled to view it..)