Archived News
Macon forms task force to fix fire service inconsistencies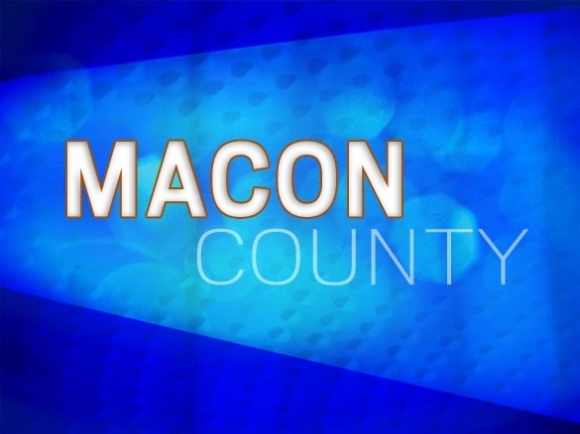 Macon County Commissioners hope a newly established Fire Task Force will be able to create more consistency among the county's 11 fire districts.
These inconsistencies in fees and management, which have been laid out in a 157-page Macon County Fire Protection Study, led to one commissioner — Paul Higdon — voting against the final 2017-18 budget proposal. Among Higdon's problems with the budget was a fire tax increase for the Franklin and Burningtown Fire Districts without addressing the discrepancies between all departments first.
Specifically, Higdon was not happy about Burningtown Fire District asking the county for more operating funds to meet the needs of a new substation constructed last year. Higdon thought the price tag was too high and didn't like that the county had to allocate more money to the department to operate the second substation. He wants more oversight over the fire districts' capital projects.
Following several community input meetings, the new $440,000 substation was built fives miles away from the main station to cut down on response times in the rural district. The fire department used $100,000 it had saved up and took out a $320,000 loan to make it happen. The 7,000-square-foot substation can also serve as a community center with plenty of meeting space and a kitchen.
Despite Higdon's concerns with the fire districts, the county budget passed anyway. The budget also included funding for the Fire Task Force to get started under the direction of Emergency Management Director Warren Cabe.
Right now the fire districts operate and are funded differently — some collect a flat fee while others have a tax rate; some districts pay their volunteers while others don't; some have multiple stations and large districts while others have one station and a very low square mileage to cover.
"The ultimate goal would be a unified emergency service system with all agencies working together to accomplish a common goal," Cabe wrote in the fire protection study. "One of the most important things to accomplish, even if no recommendations are pursued and no changes are implemented, is the initiation of the open discussion about planning for the future of the fire service in Macon County."
Many counties and municipalities have had to spend big bucks lately to hire more paid firefighters as the number of volunteers continues to decrease. The town of Waynesville spent $500,000 to hire eight new firefighters and increased its tax rate to pay for it.
However, Macon County still has a good number of dedicated volunteers, especially at the more rural districts. Only 17 out of the county's 350 firefighters are in paid positions. Commissioners and Cabe don't want to see that volunteer force change as long as they are able to provide adequate services.
However, Macon still has many challenges when it comes to fire protection — recruiting and retaining reliable volunteers, managing the increased volume of service calls, providing an increased level of training to handle the complexity of calls and maintaining financial stability.
The volunteer force may still be going strong, but Cabe's comprehensive report shows the cost of doing business is still increasing. All of the fire districts' budgets have increased 100 to 300 percent since 1999.
While Macon's fire districts were all volunteer until the late 1990s, now eight of the districts have at least one paid position — Franklin Fire Department has seven paid positions. There are drawbacks to only having a volunteer firefighter force though — the cost of fire insurance for homeowners is much greater in the rural districts compared to the municipal districts. Macon County could get that cost down by staffing each fire station with two full-time firefighters to provide 24-hour coverage but it would cost $5 million a year in personnel costs alone.
After collecting data from fire districts and through a public survey, Cabe outlined several recommendations in his comprehensive report. He recommended a policy change to more clearly define performance levels for fire departments and integrate it into revised contracts with the county.
"The recommendation of this study is to base the performance on the Insurance Service Office (ISO) level of service provided by the department, which directly impacts the potential customers in the fire districts financially," Cabe wrote.
Cabe also wants contracts between fire districts and the county to stipulate that if a department should dissolve, any major capital assets would immediately transfer to the county government for the purpose of fire protection.
He would also like to see a uniform platform for all department data, which is essential for long-term planning, and more county oversight for each department's budget and overall financial health.
"Several inconsistencies were noted between what departments indicated their funding sources and percentages were with this study compared to what was submitted with the budget process last year," Cabe said.
Under North Carolina law, local governments are not required to provide fire protection for residents and services do not have to be equal but often rely on the amount of funding available. Even though it's not required, most municipalities and counties consider fire protection a vital service and choose to either fund the service from the general fund, through creating fire taxing districts or some combination of both.
Macon County chose to establish "County service districts" in 1999 to finance, provide and maintain one or more authorized services, including fire, EMS and rescue services.
One of Cabe's recommendations is to explore the option of converting from 11 service districts for fire protection to one to three service districts in an effort to standardize the fire service fee system across the country. It would not imply eliminating or consolidating any departments — just the funding formula.
To read the complete fire protection study, visit www.maconnc.org.
Macon County's Fire Districts
Budget Tax rate
Burningtown $191,356 .0867
Clarks Chapel $313,886 .0765
Cowee $305,115 .1103
Cullasaja $248,540 .0537
Mountain Valley $135,273 .127
Nantahala $222,941 .0643
Otto $304,738 .065
Scaly Mountain $117,670 .0486
West Macon $300,783 .0681
Franklin $667,804 .0445
Highlands $367,923 .0108