Archived Reading Room
In praise of the local library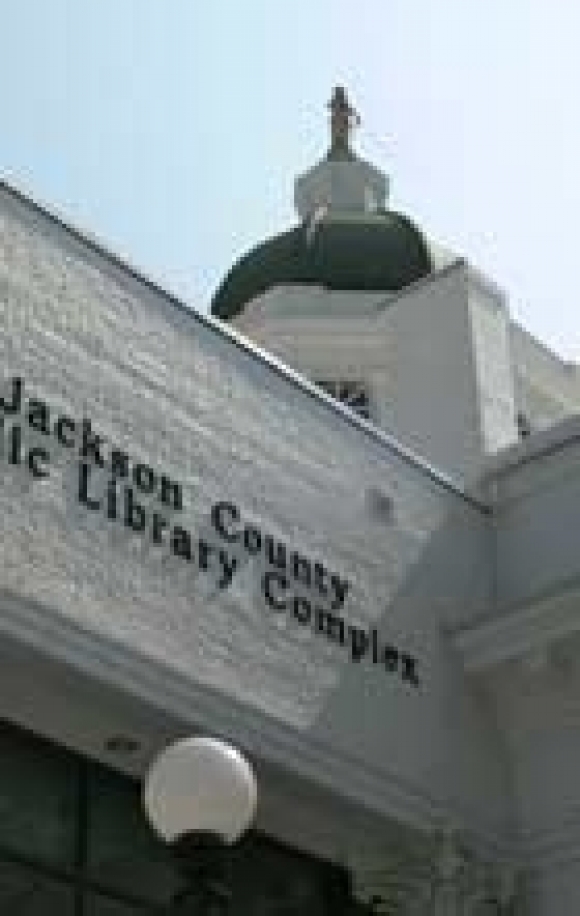 Some people are devotees of whiskey, cigars, wine, and craft beer. Some are aficionados of the fine arts, experts on such high-toned subjects as the music of Bach, the paintings of Giorgione, or the sculpture of Frederick Hart. Some are expert in specialized fields: orchids, coins, stamps, old cars, incunabula, and a thousand other subjects.
And I? I am a connoisseur of libraries.
My first library was the bookmobile that visited Boonville, North Carolina. (Now, thanks largely to the generosity of Mrs. Frieda Speer, a remarkable woman and the mother of my best childhood friend, Boonville's tiny Main Street sports a fine library.) That van stuffed with books actually pulled into my driveway, and we neighborhood kids would swarm through the doors. The selection was limited, but when you're book hungry — and even at that early age reading seemed as necessary to me as breakfast or supper — then a small bus lending out books is manna from heaven.
In the 55 years since then, I reckon I have visited two to three hundred libraries, maybe more, collections ranging from the modest neighborhood library near El Cajon Boulevard in San Diego to the grandiose National Archives in Washington, D.C.
Some of these libraries I have passed through only once, intrigued usually by the appearance of the building. Others, like the library in Waynesville, I visited hundreds of times, making that collection as familiar to me as my own house. I have stepped into libraries with no more character than a branch bank building and into others with as much character as the face of Abraham Lincoln. I've met librarians with personalities as sweet as the novels of Jan Karon and others as condescending as Harry Potter's Professor Umbridge.
At one point, my wallet contained three active library cards: Buncombe County, Haywood County, and the University of North Carolina-Asheville. One of my favorite stories as a boy involved two children being locked in a library overnight. They tried to escape, but I thought — and still think — that being locked inside a library would be heaven. As Jorge Luis Borges once said, "I have always imagined that Paradise will be a kind of library." I'm with you on that one, Senor Borges.
For the past 150 years, libraries have served as often unrecognized generators of American culture and enterprise. Andrew Carnegie, one of the Robber Barons of the late nineteenth century, built and supplied more than 1800 libraries in the United States. From that seed, public libraries blossomed in communities everywhere. Millions of Americans discovered a wealth of information on the shelves of their libraries. Those interested in business, in law, in agriculture, in almost any subject under the sun had only to obtain a library card and enter a treasure house of knowledge unavailable to all but a few in earlier times.
Here are two examples of the power of libraries. The Great Depression found Ray Bradbury, author of such American classics as Fahrenheit 451 and The Martian Chronicles, too broke to enroll in college. "I couldn't go to college," he once said, "so I went to the library three days a week for ten years." In the movie "Good Will Hunting," Will Hunting (Matt Damon) at one point quarrels with an arrogant Harvard graduate student. Will says, "You dropped a 150 grand on a f**kin' education you coulda got for a $1.50 in late fees at the public library."
And despite what critics may say, the value of libraries in our digital age remains crucial to our development as human beings. This value was driven home to me in Front Royal, Virginia, where two of my grown children and their families live. This past year, I have frequently visited Front Royal, obtained yet another library card, and have spent a good many hours doing my writing and other work in the Samuels Public Library. (When here, I live in a house with seven children ages 12 and under.)
Let's take a look at the Samuels Library.
As I write these lines, I am seated alone at a comfortable desk complete with library lamp near the library's check-out counter. Directly in front of me is a counter where patrons may use "self checkout" by running their books across a machine. Beyond is the spacious children and young adult section, complete with a naturally lit play area for children. Behind me are the shelves of books for adults, another dozen tables like the one where I am seated, reading chairs, and two long desks with chairs along the window facing East Criser Road. To my left are two study cubicles, nearly always in use, and several spacious meeting rooms. Beyond the check out desk at the front is a vestibule with five tables where patrons may eat lunch, tutor students, host small meetings with friends, or work on their laptops. This space also contains a newly added Friends of the Library bookstore, restrooms, a kitchen, and two meeting rooms where I once heard a fine lecture on Caravaggio and where my granddaughters enjoy the monthly art workshops sponsored free of charge by the library.
It's a Thursday afternoon, and a quick head count reveals about 40 patrons here. More will visit when school lets out — an elementary school and a park flank the library — and on Saturdays the place is bustling with people, including Chinese students attending a nearby academy.
Of course, not everyone is here for the books. Many people are tapping away on computers, their own or those belonging to the library. Ahead of me, a middle-aged woman in a blue blouse and white skirt, is going through the DVDs, pulling one here and there from the shelves. When I make my way back and forth between Asheville and Front Royal, a visit to the library's audiobook collection is always at the top of my travel list. On one recent expedition, I listened to John Grisham's Playing For Pizza in its entirety. (Good novel, but the ending needed work.)
Like nearly all public libraries, Samuels offers a wide array of programs for the community: book clubs, various clubs and programs for children, lecture series, and more.
My point here?
Simple.
Use your local library. Get library cards for your kids when they are young. Haul home a box load of books and read them to your children. Find out what sort of programs your local library offers and take advantage of the ones that interest you. If you have the time, join the Friends of the Library and work as a volunteer.
And read.
(Jeff Minick is a writer, a teacher — and a lover of libraries. This email address is being protected from spambots. You need JavaScript enabled to view it..)