Archived News
Cherokee considers needle exchange program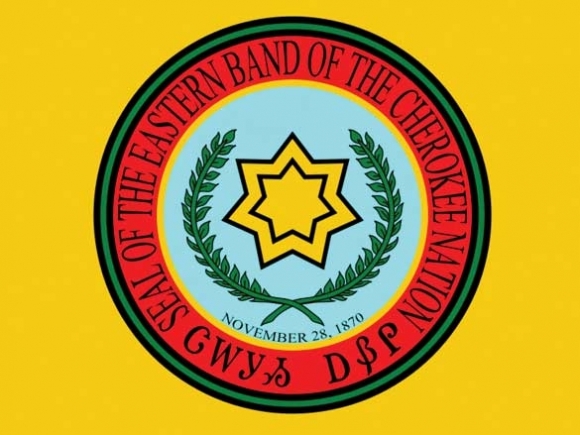 Cherokee hopes to combat the high Hepatitis C rates resulting from the heroin epidemic with a needle exchange program, aiming to have the program in place by Oct. 1.
"We've sat here and we've talked about ways to assist and help our communities. Talk is talk is talk. It's time for action," said Councilmember Teresa McCoy, of Big Cove, as she introduced legislation June 1 authorizing the tribe's Public Health and Human Services Department to seek funding for a needle exchange program.
The program would give drug addicts a place to dispose of their used needles and leave with a clean needle, as well as instructions for how to avoid contracting diseases as a result of drug use. The center would also provide direct referrals to treatment and behavioral health for participants who are ready to seek help.
The opiate drug epidemic is sweeping through the country, and the Qualla Boundary is no exception. More than 600 people in the community are currently diagnosed with Hepatitis C, PHHS Director Vicki Bradley told Tribal Council, and 335-345 of them are infectious — a Hepatitis C diagnosis costs about $100,000 annually. Drug issues are a problem statewide as well, with overdose deaths becoming increasingly common.
"If it continues throughout fiscal year '17, North Carolina overdoses will surpass motor vehicle accidents and it will become the leading cause of death," Bradley said.
McCoy proposed the needle exchange program as a way to keep the community safe from infection while leaders work to address the overall issue of drug addiction.
"Persons who are Hep C positive go home, so some of them have little children, some of them have elders they're caring for, and I think this would curtail the spread of some of those diseases," she said.
The past year of Tribal Council has been a contentious one, with disagreement common on issues big and small. But McCoy's proposal drew praise from everyone around the horseshoe.
"I'm in full support of this legislation," said Chairman Bill Taylor, of Wolfetown. "It's good legislation and this is one of those that I don't want to see it passed and 90 days it's still lying there and no action taken. It needs to be pushed and moved."
"If we can save that one person from catching Hepatitis C, that pays for a couple months worth of the needle exchange, so it pays off in the long run," agreed Councilmember Travis Smith, of Birdtown. "It's not that we're condoning drug use, but we're trying to save some other things."
"This is desperately needed," concurred Councilmember Brandon Jones, of Snowbird.
"The intent of this is public health, and we're trying to protect our children," added Principal Chief Richard Sneed. "All we need is one child to contract Hep C because they picked up a needle on a playground and it will be, 'Why didn't you do something to prevent this?'"
McCoy had hoped to get the program started right away, but Bradley pointed out that her department would need time to plan for the program set-up and to meet state criteria for the needle exchange program moving forward. For instance, there would need to be a plan for on-site security, educational materials for the community, full-time staffing and a safe disposal method for used needles, among other criteria. The tribe would also have to adopt written policies and procedures stating that those participating in the program wouldn't be targeted by police officers and arrested for drug paraphernalia when coming and going from the site. It would be "unrealistic" to have the program operational before Oct. 1, she told Council.
However, the legislation itself is exciting, Bradley said.
"It's going to be an expensive program but one that will ultimately save our community a lot of money (from treating Hepatitis C), but more importantly save a lot of lives," Bradley said.
Buncombe County has a needle exchange program and spends about $22,000 per month to keep it running, Bradley said, so Council must be prepared to appropriate some funding. However, she said, such programs have been endorsed by the World Health Organization, the American Medical Association and the Centers for Disease Control as the only method proven to reduce the incidence and prevalence of Hepatitis C. The program will also protect public service officers, like police officers and emergency responders, reducing needle sticks by 66 percent, Bradley said. In addition, people who participate in needle exchange programs are five times more likely to go into treatment than those who do not.
Currently, the Western Carolina AIDS Project & Full Circle Recovery Center in Franklin is the only needle exchange program in North Carolina west of Asheville.
Councilmembers emphasized that their desire to establish a needle exchange program doesn't mean that they condone drug use. Rather, they're trying to prevent drug addicts from contracting or spreading Hepatitis C while under the power of their addiction.
"All we're doing is providing the safety that they need for themselves and for you," McCoy said.
Bradley asked for 90 days to launch the program and pledged to bring an ordinance into the July 6 session of Tribal Council to set up the legal framework. Jones moved to pass the legislation, with a second from Smith, and Council voted unanimously to move forward.