Archived News
FBI charges 12 with marriage fraud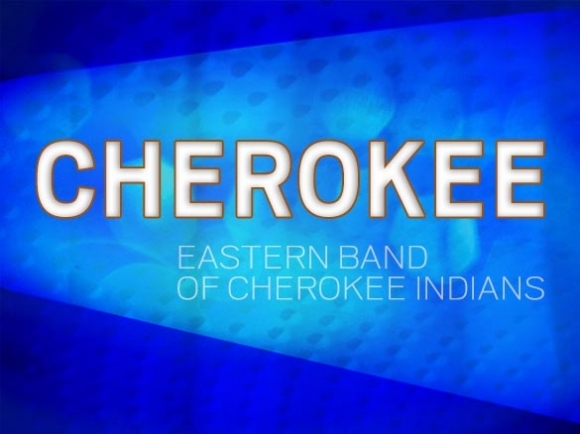 Twelve people will face federal charges following an FBI investigation into an alleged marriage fraud ring based in Cherokee.
Seven of the 12 defendants — including Ruth McCoy, deputy superintendent of the Cherokee Bureau of Indian Affairs office — were arrested Wednesday, June 21. They were brought to the U.S. District Court in Asheville and released on $25,000 unsecured bond, with arraignment hearings scheduled for Friday, June 30.
According to the indictment, McCoy, 57, of Cherokee, would work with Golan Perez, 38, of Cherokee, and Ofir Marsiano, 41, of Pigeon Forge, to connect U.S. citizens with non-citizens who hoped that marriage to a U.S. citizen would improve their immigration status. In some cases, McCoy or her husband Timothy Taylor, 41, of Cherokee, would allegedly act as sponsors for the non-citizens, in exchange for a fee, and the citizens who participated in the marriages would get paid as well.
Once they'd been paired up, the participants would travel to Sevier County, Tennessee, to perform the marriage ceremony, the indictment alleges. In most cases, the non-citizens would then apply for adjustments to their immigration status, using the marriage to bolster their case.
The U.S. citizens who allegedly participated in the fraudulent marriages and are charged in the indictment are Kaila Nikelle Cucumber, 27; Jessica Marie Gonzalez, 26; Jordan Elizabeth Littlejohn, 28; and Kevin Dean Swayney, 36, all of Cherokee. The non-citizens who allegedly participated in the marriages are Ilya Dostanov, 28, of Panama City, Florida; Ievgenii Reint, 26, of St. Simons Island, Georgia; Shaul Levy, 26, of Norfolk, Virginia; and Yana Peltz, 30, of Israel. None of the non-citizens had been arrested as of press time, nor had Littlejohn.
Non-citizens would typically pay somewhere between $1,500 and $3,000 for the marriages, according to a press release from the U.S. Department of Justice. In June 2015, Cucumber received more than $3,000 for her marriage to Reint, in June 2015 Gonzalez received more than $2,000 for her marriage to Dostanov, in July 2015 Littlejohn received more than $1,500 for her marriage to Levy and in July 2015 Swayney received more than $1,500 for his marriage to Peltz, the indictment alleges.
The indictment indicates that the marriages continued to profit participants even after the ceremony had concluded.
"McCoy and the United States citizen spouses continued to assist the non-citizen spouses in their efforts to obtain adjustments to their immigration status long after the marriages themselves occurred, and often received additional monetary compensation as a result," the indictment reads.
The indictment alleges that McCoy received about $1,500 each for filling out sponsorship forms in Levy's and Peltz's immigration applications, and that Taylor also received $1,500 for sponsoring Peltz.
All defendants are charged with one count of conspiracy to commit marriage fraud. Marsiano is charged with four counts of marriage fraud, McCoy and Perez are each charged with three counts of marriage fraud, and Taylor, Cucumber, Gonzalez, Littlejohn, Swayney, Dostanov, Levy, Reint and Peltz each face one count of marriage fraud.
Marriage fraud conspiracy and marriage fraud charges each carry a maximum prison sentence of five years per count. If convicted, Marsiano would face a maximum sentence of 25 years, McCoy and Perez would face a maximum sentence of 20 years and the remaining defendants would face a maximum sentence of 10 years.
The Smoky Mountain News reached out to the defendants who have been arrested thus far and to their attorneys, but none were willing to comment on an active case. The BIA has placed McCoy on leave with pay.
The backdrop
The arrests became the instant talk of a town where whispers of FBI investigations and governmental corruption have created a constant subtext for the events of the past year.
Soon after his October 2015 inauguration, Cherokee's then-Principal Chief Patrick Lambert launched a forensic audit into tribal government, telling Tribal Council during its April 2016 meeting that he'd found rampant corruption and had sent the audit results off to the FBI. Lambert sees last week's arrests as validating the case he's been making to tribal members ever since.
"For months we have all endured the taunts and teasing from some on Tribal Council regarding the federal criminal investigations against Tribal Council and others," Lambert wrote on his public Facebook page after the arrests June 21. "For months, they've said it's all smoke and mirrors. For months, they've said it's all made up … Well, this morning tells a different story! It gives vindication to what I've told you about; the criminal investigation is true, it is real, and Tribal Council knows it."
However, the indictment released Wednesday did not mention Tribal Council or outline any alleged wrongdoing in tribal government, and many were quick to point that out.
"Nothing to do with any Council members … no matter how much a certain someone will try to make you think it is," wrote Jessica Burnett, of Sylva, on SMN's June 21 post breaking the news on the arrests.
"It has nothing to do with the council," added Sissy Toineeta-Bigmeat, of Cherokee, to the same post. "I think it's hurtful that people will blatantly lie to the very people they say they are trying to protect."
Lambert, meanwhile, says that the marriage fraud charges are but the first of many charges to come.
"What happened today is just the beginning — it's the beginning of the end," he wrote in the June 21 post. "The feds aren't going away and this Tribal Government shouldn't be fighting against the truth coming out."
Lambert also stated that the U.S. Department of Justice has served Tribal Council — the same type of letter it sent to the Qualla Housing Authority last fall, stating that they're being investigated and forbidding them from destroying any documents that might be needed in an investigation. When asked whether that statement was true or false, Council Chairman Bill Taylor refused to answer and said The Smoky Mountain News should contact Legislative Attorney Carolyn West. When asked whether the letter existed, West said, "I have no comment. Thank you for calling. Bye," and hung up the phone.
Just under three hours after Lambert posted his statement, Tribal Council posted to its own Facebook page urging tribal members to remember that "facebook posts are simply opinions and not necessarily founded in facts."
"Our tribe has begun the healing process of the divisions created over the last several months," Council's post continues. "It is unfortunate that some in our community celebrate the challenges others face … there are none among us who is without fault but what makes us a strong tribe is that we embrace one another through times of trial and show support for our fellow tribal members through their adversity."
For his part, Principal Chief Richard Sneed acknowledged the stir that the arrests had made in the community but reminded tribal members to maintain an open mind as the legal process goes forward.
"Any rush to judgment at this time would be premature," he wrote in a statement to The Smoky Mountain News. "The guilt or innocence of those charged should be determined through the legal process by a fair and impartial tribunal and we as a people should expect no less. If it is determined that crimes have been committed, then those responsible will have to atone for their mistakes."
The arrests come amid what has been a tumultuous year on the Qualla Boundary. In February, FBI agents confiscated two U-Hauls of records from the Qualla Housing Authority at the same time Tribal Council was voting to draft articles of impeachment against Lambert, who was still chief at the time. Council adopted the articles during its April 6 meeting, launching a series of court hearings as Lambert argued that the process used to impeach him was illegal and called a Grand Council of enrolled members to vote on the issue. Of those voting, 84 percent voted to overturn the impeachment, but the Cherokee Supreme Court later ruled that vote invalid.
After multiple delays as the court process played out, the impeachment hearing convened Monday, May 22, and continued for three days, with Council spending the fourth day deliberating before arriving at a verdict of guilty and voting to remove Lambert from office. Lambert had faced 12 different articles of impeachment, with charges ranging from executing contracts without proper approval to entering his hotel into a lucrative contract with a tribal entity after his election. Lambert maintained that he'd done nothing worthy of impeachment and that the efforts to remove him from office are retaliation for his exposing corruption in tribal government.