Archived Opinion
Raising a glass to Canton's future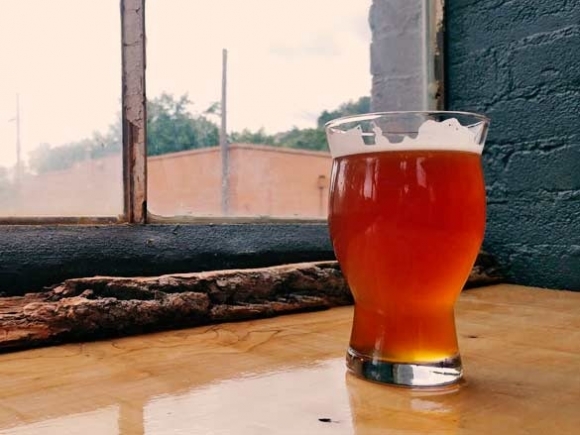 The opening of the new BearWaters Brewing in Canton is a great shot in the arm for one of most unique towns in this region. But there's more than just a brewery happening in Canton, and we hope the recent successes continue to create momentum.
Canton is a mill town. The paper mill that dominates its landscape opened in 1909 as Champion Paper and continues churning out items like Starbucks coffee cups and cardboard for juice and milk containers today under the umbrella of Evergreen Packaging. It and its sister plant in Waynesville still employ more than 1,000 workers, a rarity for a Western North Carolina manufacturer these days.
For several years town leaders have been seeking new businesses to give Canton a chance, hoping investments in the town would bring some new energy that leaders and citizens could build on. Those efforts are paying off.
Western Carolina Freightliner is opening up its semi truck repair and sales business on the interstate, bringing jobs from Asheville. There are new businesses in the downtown area, including a bakery, a soap maker and an engineering firm.
But BearWaters could be a "game-changer," as Town Alderman Zeb Smathers aptly put it at last week's grand opening. Great breweries with nice tap rooms ooze coolness, and BearWaters owners Kevin Sandefur and Art O'Neil have succeeded in bringing that vibe to downtown Canton.
Simply put, BearWaters is gorgeous. The interior's feel is big and airy, and there is a lot of seating. Outside, the grounds hug the Pigeon River and the construction and landscaping just look great. There are outdoor games and even a take-out spot for those who might choose to paddle or float in from upriver.
Plans in the future are for live music using what Sandefur describes as a state-of-the-art sound system, and the venue is also set up to host all kinds of private events. There's also homemade sparkling water drinks for the kiddies, and a full-on restaurant — the Pigeon River Grille.
If you know Canton, then you know it has some of the most distinctive neighborhoods in WNC, with well-built, stylistic homes that are some of the most affordable in the region. Many real estate professionals have told me that those neighborhoods will, at some point in the future, become hot property for those looking for an alternative to the over-priced Buncombe County market. Perhaps that time is now.
We're not in the business of doing advertorials for private businesses. In this case, however, BearWaters symbolizes perfectly what many in Canton have known for years: this town embraces its Made-in-America, blue-collar roots, but its arms are open wide enough to include in that embrace a more youthful coolness that will attract different kinds businesses and residents.
(Reach Scott McLeod at This email address is being protected from spambots. You need JavaScript enabled to view it.)