Archived News
Macon commissioners split on budget approval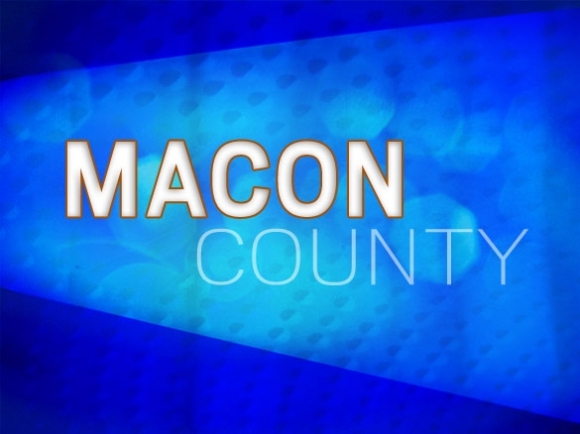 By Kurt J. Volker • Contributing Writer
Following a somewhat contentious debate leading up to final budget approval, Macon County Commissioners last week approved a $49.6 million spending plan for the fiscal year beginning July 1, 2017, with no hike in property taxes. That rate will remain 34.9 cents per $100 of property valuation.
Voting for the budget were Commissioners Jim Tate, Ronnie Beale, and Gary Shields with dissenting votes from Paul Higdon and Karl Gillespie.
Residents in both the Franklin and Burningtown Fire Districts will see a $15 to $21 increase in their fire district tax based on a home valued at $150,000 to fund additional personnel and replace aging equipment.
While commissioners heaped praise on County Manager Derek Roland for presenting another tight budget, Higdon railed at the "20 to 22 percent increase" in the two fire district requests.
"I'm going to vote against the budget in its entirety because of these proposed increases," he said, adding that, "what we need is to get Warren Cabe (Emergency Services Coordinator) to come in here and provide some consistency on how to fund these tax districts."
Beale countered by declaring that he believed Macon County was a "progressive county with a progressive board."
"Are the two fire district requests (totaling $213,743) excessive?" he asked. "I don't know," Beale continued, "but I know it's a good budget and it reflects that we're moving forward."
Higdon then commented he didn't want to be tagged as a progressive.
"I'm a conservative," he asserted.
Gillespie, who also voted against the budget, said he had reviewed the budget thoroughly and was "committed to holding true to (voting) the way I told Macon County residents I would."
Prior to casting their votes, Commission Chairman Tate congratulated Roland and his staff for submitting yet another thorough budget.
"I think there was a lot of respectful behavior and civil discourse (during the budget workshops and public hearing), but everyone can't always agree on everything," he noted.
Only a handful of people commented on the budget, several in support of the Macon County Public Library and another about the need to improve sections of the Macon County Greenway.
In an update about the improvements to the Robert C. Carpenter Community Building, staff reported there had been a slight time delay with the delivery of the exterior windows. The new wood gym floor "is beautiful and completed" as are the staff offices, interior led lighting, and tiling of the restrooms.
Plumbing and countertops for the restrooms will be done by June 29 and interior painting is nearly finished. Completion of the interior is slated for July 4, while exterior stucco and landscaping are on tap on completion of the interior improvements.
There will be two egress lanes and one for ingress to the Carpenter Center. A traffic light will be installed at the entrance to the center directly across from the new Ingles.
Kurt J. Volker is a writer/photographer who lives in Otto. He may be reached at This email address is being protected from spambots. You need JavaScript enabled to view it..
By the numbers
The largest items in the 2017/18 budget totaling $38,654,087 are as follows:
• Education $8,658,851
• Social Services $6,300,001
• Health Department $5,404,225
• Sheriff $4,462,904
• Emergency Medical Service $3,353,918
• Buildings and Grounds $2,419,711
• Law Enforcement Center $2,411,426
• Recreation $1,609,941
• Emergency Management Services $1,260,887
• Libraries $999,390
• Transit Services $985,506
• Senior Services $801,327