Archived News
Franklin discusses climate change resolution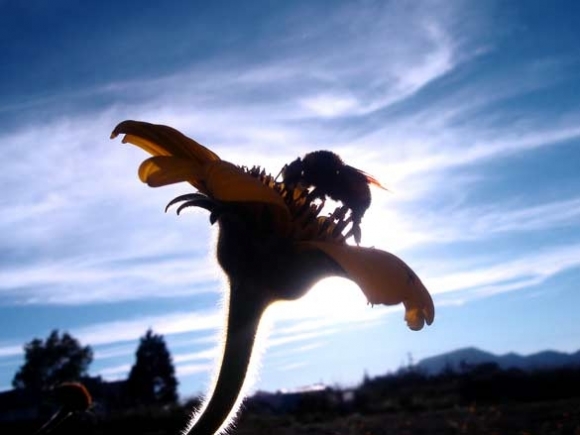 The town of Franklin is considering how to become more environmentally friendly after being presented with a climate solutions resolution from The Canary Coalition.
Avram Friedman, president of the Canary Coalition — a nonprofit group based in Jackson County that advocates for environmental protections — presented the board with the resolution during a June 5 board meeting.
The NC Climate Solutions resolution calls for a statewide commitment to achieve a 100 percent transformation from fossil fuels to renewable energy, such as solar and wind, by no later than the year 2050, in accordance with the worldwide scientific community's virtual consensus of necessity for this schedule to avoid the worst consequences of climate change.
"I urge you to adopt this climate solutions resolution that is part of a nationwide campaign started by scientists at Stanford University to address the climate crisis," Friedman said. "This group is remarkable and their efforts shouldn't be wasted."
These scientists did a comprehensive study of how each individual state can work toward the 2050 goal.
The results of the North Carolina study indicate that a combination of offshore and onshore wind energy will provide an estimated 55 percent of all energy needs in this state. Solar electric and thermal systems will account for another 41.5 percent. Hydroelectric power will provide 2.7 percent and ocean wave devices will produce 0.8 percent.
A greener environment could also make for a greener economy. According to the study, the average annual energy cost savings per person will be $131. The study indicates that about 64,200 permanent jobs and another 99,500 temporary construction jobs will be created in the state during the process. In addition, $19 billion in healthcare costs will be avoided due to the elimination of air and water pollutants from the burning of fossil fuels. The total energy, health and climate cost savings per person in 2050 could be $6,623.
While the scientists have developed climate solutions, Friedman said they can't implement them on their own — they need help from local governments and organizations like The Canary Coalition.
"Climate change is a local issue detrimentally impacting the community and people who live here," Friedman said. "Because of climate change we're experiencing extreme weather conditions — last year we experienced one of the worst droughts and our air quality was in a red zone from the wild fires — that's just the beginning of what we can expect from climate change to impact the communities in Western North Carolina."
As climate conditions worsen, Friedman said WNC would not only need to worry about dwindling animal habitats but also insects important to our ecosystem migrating north to find cooler temperatures and more mosquito-borne illnesses plaguing the South.
"Our tourist economy strongly depends on preservation and it's being threatened by the burning of fossil fuels," he said. "This couldn't be more of a local issue."
Since the resolution wasn't technically on the agenda, the Franklin board tabled a vote for its next meeting in July.
However, the board did have a little discussion regarding greener energy practices in Franklin.
Town Attorney John Henning Jr. said many municipalities were looking to install solar power for their own needs.
"I think we have the capacity to do some of that here with the old landfill property," he said.
Councilmember Joe Collins said he'd love to see more charging stations for electric vehicles in town.
So far, Friedman said, the towns of Sylva, Boone and the Watauga County Commission have passed the NC Climate Solutions Resolution. It is being introduced to municipalities and counties throughout the state and a vote is currently pending in many local governments.
A statewide resolution has been introduced to the NC General Assembly in the 2017 session. It was filed as House Bill 401, with 16 legislative sponsors, and is currently assigned to the House Rules Committee.