Archived Opinion
In redrawing districts, a chance to end gerrymandering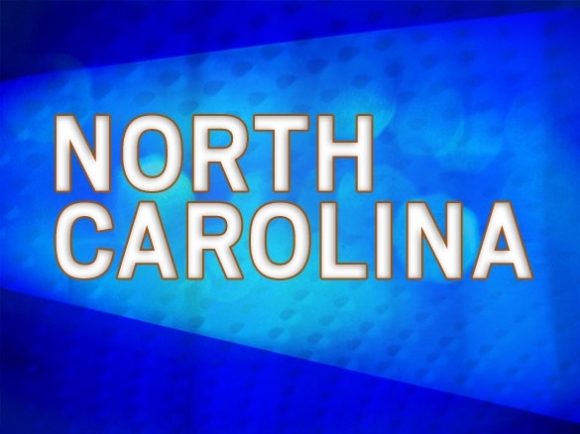 By Martin Dyckman • Guest Columnist
The people of North Carolina won a nationally significant victory in the Supreme Court last week against the politicians in Raleigh who have been treating them as subjects rather than citizens. The 5-3 decision in the congressional redistricting case, Cooper v. Harris, is "a really big deal," as one expert put it.
Although we tell ourselves and the world that America is a democracy, you won't find that word in the Constitution. We are a republic, functioning in practice as a representative democracy. Or so we like to think.
But we don't really choose our representatives. With a few notable exceptions, they choose us. That is, the party in power does so when it designs the voting districts to determine whose candidates will win them.
Gerrymandering, as the scheme is known, is almost as old as the Republic. It has been taken to new extremes with the use of computers that transform voting records and demographic data into block-by-block predictions of how people will vote.
North Carolina is one of those extremes.
Here, as in other states with substantial minority populations, the 1965 law that was intended to assure their right to vote has been weaponized against them and against the political party that they tend to favor. Republican legislatures use the Voting Rights Act as a pretext to pack targeted districts with many more black voters than they actually need to elect representatives of their choice. This makes the surrounding districts more white and more Republican.
And when they're caught doing it, the perpetrators claim with straight faces that their purpose is to hurt Democrats, not blacks.
In not so few words, that's exactly what they told the three-judge federal court that forced the General Assembly to redraw two of the most grotesquely gerrymandered congressional districts. And it's what they told the Supreme Court in a vain attempt to overturn the lower court decision.
The court has never faced squarely the question of whether purely political gerrymandering violates the equal protection clause of the 14th Amendment. In the eyes of the Supreme Court, whether you are a Republican or a Democrat has not mattered. The Voting Rights Act addressed only the most glaring problem of the day — race as a barrier to the ballot box.
North Carolina's 10th and 11th congressional districts are an equally glaring example of a non-racial gerrymander. Parts of Asheville, a Democratic enclave, were extracted from the 11th to make the district even safer for Mark Meadows and linked to Gastonia, a city 100 miles away with which Asheville has less in common economically than it does with Waynesville, Sylva, or Franklin.
The court has implied that it might deal with such political discrimination too if there were a "workable standard," as Justice Anthony Kennedy put it, to define gerrymandering. Political scientists have since devised suitable formulas. Now, the court needs a suitable case.
In the meantime, last week's decision is a powerful blow, in North Carolina and other Southern states, against the cynical use of race to carry out something as undemocratic as a political gerrymander.
"A plaintiff succeeds ...," Justice Elana Kagan wrote for the court, "even if the evidence reveals that a legislature elevated race to the predominant criterion in order to advance other goals, including political ones .... In other words, the sorting of voters on the grounds of their race remains suspect even if race is meant to function as a proxy for other (including political) characteristics."
Those remarks were in footnotes to the opinion. Footnotes are not precedents. But they are a powerful warning to power abusers like North Carolina Senate President Phil Berger that the game is up.
The General Assembly grudgingly redrew the congressional districts after the lower court ruled, still aiming outspokenly to preserve the existing Republican advantage. That decision is on appeal to the Supreme Court. So is a case involving state legislative districts that remain to be redrawn. There is a hugely important Wisconsin case on appeal that addresses partisan gerrymandering directly.
What's at stake is apparent in North Carolina's 2016 election results. In the 13 congressional contests, Republicans took 54 percent of the votes cast for the two parties, but wound up with 10 of the 13 seats — 69 percent.
The Democrats in Districts 1, 4, and 12 — the ones that were "packed" for the benefit of Republican candidates elsewhere — won with 67 to 68 percent of the votes. Among them, they polled 407,243 more votes than their Republican opponents. That was more than the total turnout in any of the districts. Not only were those excess votes essentially "wasted," but it meant that no Republicans in those districts had even a remote hope of electing someone of their choice. Their party had sacrificed them.
Before the GOP took advantage of Democratic non-voters in 2010 to gain control in Raleigh, legislators of both parties began introducing a bill to adopt Iowa's model redistricting formula, which entrusts the design of districts to a professional, nonpartisan staff whose recommendations can only be voted up or down but not amended. There are strict anti-gerrymandering standards. The courts can still intervene, but they no longer need to.
The North Carolina bill (H 200, S 209) is still languishing in Raleigh, pigeonholed in both rules committees, neither of which has held a hearing or apparently intends to.
There is a hearing on redistricting procedures set for June 5 in Raleigh, but no thanks to the legislature. It's sponsored by Common Cause, which in this regard represents the people of North Carolina much better than the General Assembly cares to.
(Martin A. Dyckman is a retired journalist who lives in Western North Carolina. This email address is being protected from spambots. You need JavaScript enabled to view it.)