Doing business in Haywood County
What's in the cards? It all starts with a visit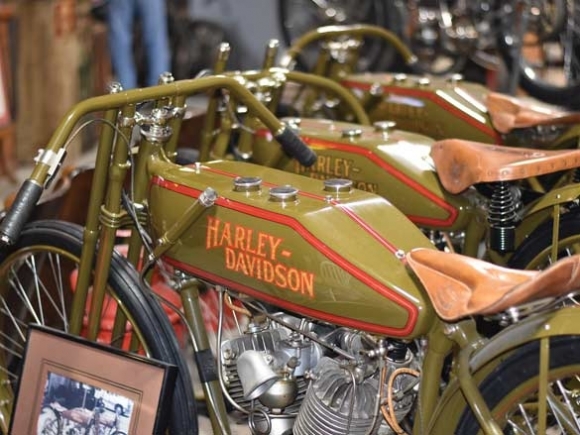 Since before the Great Smoky Mountains National Park was chartered in 1934, Western North Carolina has been a sought-after destination for tourists from across the country and across the world.
Although it may be a bit of a stretch to call naturalist Horace Kephart a "tourist," that's in essence what he was; searching for the "wildest part of these regions" he left Ithaca, New York, in 1904 and like many who would come after him took solace in the pristine beauty of a region nearly untouched by European settlers.
By the 1950s and 1960s, a modern, commercialized tourism industry sprung up across Haywood County, bolstering a region that was, like much of America, losing manufacturing jobs in scads.
Today, tourism still accounts for a substantial part of Haywood County's economy, and has earned the eyes of economists hoping to bolster or expand the industry.
Challenges, however, persist, and as the county competes against bigger, better-financed competitors for every tourism dollar it can, the Haywood County Tourism Development Authority plays a central role in that competition.
Strong growth
A May 2017 report by the N.C. Department of Commerce said that final numbers for tourism in the state in 2016 were up more than 4 percent over the previous year.
But this isn't news to Haywood County; since 2004, tourist spending has climbed almost 70 percent.
"If you look at all of our towns, we have lots of new shops and new restaurants. We really have a lot of good new product that's coming in," said Lynn Collins, executive director of the TDA. "A lot of that is entrepreneurship — new people moving in."
SEE ALSO: Management by measurement
Haywood's TDA is the authority charged with collecting the county's room occupancy tax, which is then spent on marketing the county as a destination. In 2016, the TDA reported revenues of about $1.2 million.
The sales tax these tourists pay when they purchase goods and certain services in the county also has a substantial effect on the local community, saving residents an average of $260 each year in additional taxes that would be needed to pay for amenities residents couldn't enjoy without higher tax rates.
Those residents employed in the leisure, hospitality and tourism industry earned almost $41 million in wages in 2016, up from $38 million in 2015 and $28 million in 2005.
Thus, investing in Haywood County's tourism industry is a no-brainer; although it doesn't quite pack the economic punch of the manufacturing sector, it's a much more visible industry and is often the first step in turning tourists like Kephart into residents.
"We work closely with Mark Clasby at the Economic Development Council in talking to developers, and people who are looking to perhaps do some investing here in the county," Collins said. "We're seeing more interest in the area than we have been in a long time."
Collins said that those investments could take the form of both attractions and accommodations, each of which are necessary to draw and retain tourists. Talks, she said, have been ongoing with one or two developers who could present "major" developments, possibly within the next year.
It's helpful in this scenario to think of such local tourist offerings as "products." Consumers have a finite budget, evaluate options and decide what they'd like to purchase, whether it's budget or luxury accommodations, outdoor activities, dining or theater.
SEE ALSO: Haywood tourism authority reports robust growth
"You have got to have product to attract consumers," said Clasby, executive director of the Haywood County Economic Development Council.
Accordingly, Collins sees product development as the biggest challenge to her industry.
"That's on both sides, whether it's attraction-related or accommodation-related," she said.
Lyndon Lowe has owned and operated Cabins at Twinbrook in Maggie Valley for almost 12 years now; his 16 cabins run from around $159 for a one-bedroom to $400 for a four-bedroom.
In addition to working in the field, Lowe also serves as the chair of the TDA, giving him a unique perspective on Haywood County's tourism industry, especially as he bore witness to the sputtering demise of the former tourism goldmine known as Ghost Town in the Sky (see page 19).
"We're situated between Cherokee, which clearly has unlimited funds for all of their expansion, and we have Buncombe County on the other side of us that dwarfs us by six times our TDA fund," Lowe said. "We have to keep moving forward or we're going to be left behind."
Gatlinburg, Tennessee, lends further concern to the product development argument; the victim of devastating wildfires in 2016, Gatlinburg stands poised to rebuild from the ashes a more modern, attractive set of tourism-related products, all paid for by insurance company money.
Nevertheless, Collins still touts Haywood's heavies.
"We do still have some good attractions here, whether it's Wheels Through Time, the Cataloochee Ski Area — there's still plenty of things for people to see and do here," she said. "But I think one of the most important things in addition to all the natural resources we do have is our partnerships and working with all the different organizations here. Together, we make things happen."
What they couldn't make happen, however, was a proposed hike in the TDA's room occupancy tax rate.
Despite earning widespread support from the EDC and the Haywood Chamber of Commerce as well as the near-unanimous support of governing boards of the county and all its municipalities, proposals to increase the room occupancy tax from 4 to 6 percent in 2013 and 2016 have fallen flat due to state-level opposition by anti-tax advocate Rep. Michele Presnell, R-Burnsville.
"If we had gotten the TDA tax increase, you can only imagine how much further along we would be now," Lowe said. Last week, the TDA announced that year-to-date revenue was coming in 17 percent higher than the previous year (see TDA story, page 14).
"At 17 percent, we've lost probably a million dollars worth of opportunity right now," Lowe said, referring to revenue that would have been collected had the 2013 effort been successful.
Presnell, for her part, has been consistent in her position that without the 2-point tax increase — or even the existing 4 percent tax itself — business owners could lower their prices to remain competitive, or raise them and choose for themselves how to invest the money that would have gone to the TDA and its overhead.
As for another go-round on the occupancy tax hike, Collins remains upbeat.
"You know what they say, 'Third time's a charm,' right?" she laughed. "We will continue to keep plugging away at that, but in the meantime, we do have a lot of new products coming into the county."
One she cited was the newly opened Elevated Mountain distillery in Maggie Valley — a good example of economic development incentives that could bring major returns.
Owner Dave Angel won the Haywood County Chamber of Commerce's business start-up competition a few years back, and he has invested hundreds of thousands of dollars of his own money into the outfit, which many see as having the potential to become a huge attraction due to its unique location (the heart of moonshine country), unique product (artisanal spirits) and unique ingredients (all local).
Given the immense popularity of craft breweries, Elevated Mountain hopes to be guiding thousands of visitors a year on tours of their craft distilling operation — some of whom will return to their homes with bottles of Angel's product.
And as they do, some of them will sip on that whisky, look down at the bottle, and get to thinking.
"People come here and visit and fall in love with the area and want to move here to live, to retire or to open a business," said Collins. "What I always say is, it all starts with a visit."