Archived News
Woman killed in fall from Parkway overlook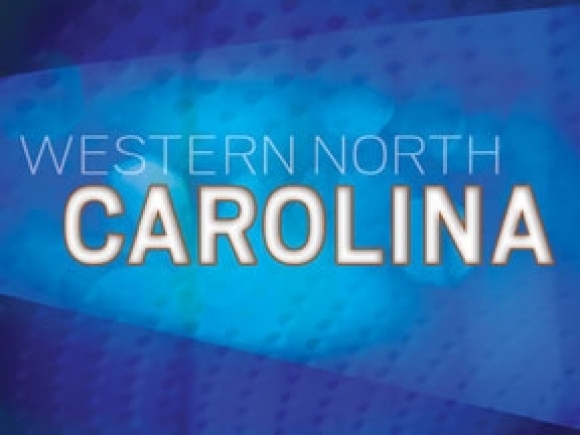 An 83-year-old women died after falling 150 feet from an overlook on the Blue Ridge Parkway near Graveyard Fields in Haywood County last Friday (May 19).
The overlook has a low stonewall around the edge, but the woman had apparently stepped over the wall and then slipped. The ground falls away sharply on the other side of the wall — at first as a steep embankment but then followed by sheer vertical drops.
The fall victim, Nancy Ann Martin, was visiting from Richmond, Virginia.
The Search and Rescue Team of the Haywood County Rescue Squad performed a technical rescue to recover the woman's body. A team of three climbers rappelled down the slope, anchoring their ropes to a fire truck from the Cruso Volunteer Fire Department parked broadside in the overlook. A support crew up top belayed them over the edge.
Greg Shuping, director of Haywood County Emergency Services, said the rescue squad's specialized search and rescue team is trained for technical extractions in difficult mountainous terrain.
"Once you go over that wall, almost immediately it turns to a rock face and at times goes almost vertical, straight down," Shuping said. "They took their time and analyzed the best approach and performed the job well."
Along with the search and rescue team, agencies responding to the scene included Blue Ridge Parkway law enforcement rangers, Haywood County Emergency Services, Cruso Volunteer Fire Department, and the Haywood County Sheriff's Office.
Several people die from falls in the Western North Carolina mountains every year.
A 44-year-old man who slid 100-feet down the concrete spillway of Lake Glenville Dam in Jackson County on his bottom miraculously survived with only broken bones in February of this year. He had entered a restricted area behind a locked gate posted with warning signs while exploring and lost his footing, according to a Duke Energy accident report.
But many aren't that lucky. Deaths over the past year include:
• A Charlotte father hiking with his 9- and 12-year-old daughters slipped on a root and fell to his death at Big Bradley Falls in Polk County in February 2017.
• A 23-year-old from Florida fell to his death while climbing up rocks to reach the top of Moore Cove Falls in Transylvania County in November 2016.
• A 24-year-old from Georgia was wading at the top of Rainbow Falls in Transylvania County when she was swept over a 160-foot drop in July 2016.
• Two college students from Georgia died after falling from the top of Ravens Rock Falls at Lake Toxaway in Transylvania County in May 2016. The second student fell when trying to reach his friend who had fallen first.