Archived News
More changes coming for Canton Labor Day fest?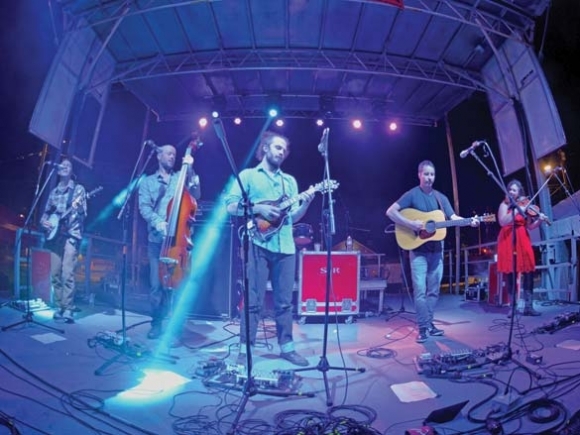 If Canton's legendary Labor Day festival – the oldest in the south – is to survive, it's going to have to become self-sufficient.
Such has been the long-term vision of the town for some time now, but Canton still budgets around $110,000 each year for the weekend events, which include concerts, a kids play area, and a food truck lineup.
That allotment has come with the stipulation that the town recoup much of the cost through sponsorships and be left holding the bag to the tune of no more than $10,000.
Last year, the town raised eyebrows by stepping up the quality of the entertainment and the visibility of the event, drawing more than 14,000 to performances by Balsam Range, Joe Lasher, Jr., and Yonder Mountain String Band.
But the town still came up just short of that $10,000 stipulation, spending around $11,000.
Not bad, considering alcohol is neither sold nor permitted, and the entire weekend's worth of performances was absolutely free – two critical, unrealized sources of revenue.
One of those things may change this year, and predictably it's not the alcohol situation – it's the ticketing.
Amidst Canton's ambitious infrastructure budget and declining property valuation, a proactive effort to fully transform the fest from expense to revenue includes a proposed $10 ticket for one of the evenings; the other would remain free.
"I'm a big believer that if you provide a good experience and good music, people will pay for it," said Alderman Zeb Smathers, who added that he felt people would understand the need for it.
The lineup hasn't officially been announced yet but features music both days and is said to again include Lasher as well as a legendary 14-time Grammy Award winning American country and bluegrass singer/mandolinist.
Sponsorships will negate the bulk of the town's expense, including $15,000 from Champion Credit Union, but a renewed interest by regional grocery giant Ingles resulted in a deal whereby festival tickets would be available in 35 area stores for just $5.
Then-Canton Town Manager Seth Hendler-Voss said May 11 he expected this year's lineup to draw up to 20,000 people over the course of the festival, some of whom would purchase tickets and help drive down the town's subsidy to $5,000 or less.
Support was heard from members of the town board; Hendler-Voss had made his case for the fee during a strategic planning meeting February 16, so it wasn't a surprise.
Another board work session will take place soon, and then a public hearing during which the proposed ticketing could come up for discussion. Canton's budget is expected to be adopted at the regular meeting on June 22.