Archived News
Haywood schools to keep Central Elementary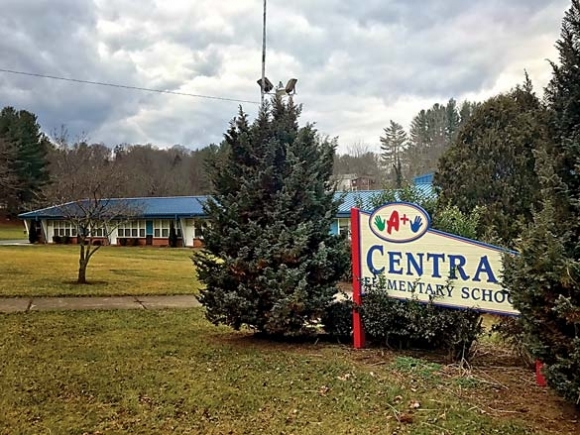 The strange saga of a shuttered school still casts a shadow over Haywood County, but it may turn out that opponents of the school's closing were exactly right.
Haywood County's Central Elementary School was declared surplus school board property in August 2016, despite public outcry heard when its closing was announced that January.
But a few weeks ago, the school board rescinded the surplus declaration, retaining ownership of the premises.
"I think there's a desire for the building and grounds to remain in the school system," said Haywood Board of Education Chairman Chuck Francis.
Francis said that the Building and Grounds Committee had directed the school's maintenance director to perform a "feasibility study" of sorts on the best use for the $3.6 million facility.
Possibilities include using it to house the school nutrition services department, or as a new home for administration offices.
But when the closure was announced in early 2016, the outcry centered around exactly that — comments inadvertently recorded during a work session were perceived by many as evidence the board had its own interests in mind in closing the school. Current administration is housed in a run-down county-owned former hospital that commissioners have been trying to develop or sell, and if they do, school administration have to look for new digs.
The closing of Central then became the focus of a lawsuit filed by attorney Mark Melrose, who said that North Carolina open meetings laws were violated during the process.
Francis then banned taping of work sessions, but after further outcry, admitted he was wrong, and resumed taping.
Melrose's lawsuit went nowhere and was settled this past February, with both parties agreeing that the Haywood County Board of Education "does not admit it violated the law or its own policies, but agrees it would have been preferable … to have provided more advanced public notice of its intention" to close the school, which costs $67,000 a year to maintain.
Meanwhile, the school board by law had to give the county first dibs on the building, but commissioners declined to purchase it, leading it back to where it is today — in the hands of the school board.
Superintendent Dr. Anne Garrett said that she was confident that the Building and Grounds Committee would make the best decision on how to use the facility.
Francis thinks it's a pertinent use of taxpayer money to repurpose the school no matter what ends up in it.
But both Francis and Melrose declined to comment on the issue of appearances, citing settlement terms in the lawsuit. While conspiracy theorists may say they've been right all along about the board's intentions in closing the school, it's also possible that if administration ends up in the building, it's just a happy coincidence.